Monkeypox Projections Reveal Future of Virus in U.S.
Monkeypox projections suggest cases of the virus will continue to climb in the U.S. over the next few months before they start to level off.
As of August 17, the U.S. had 34 percent of all worldwide cases. Other countries that have been hit hard by the latest outbreak, such as the U.K. and Spain, have begun to see the curve of cases fall. But this is not yet the situation in the U.S., where case numbers continue to climb.
On August 23, the U.S. Centers for Disease Control and Prevention (CDC) recorded 42,954 cases of monkeypox worldwide, the vast majority of which are in countries and regions where monkeypox is not endemic. The U.S. has 15,432 cases.
Monkeypox, a virus that is usually found in Central and West Africa, has seen an explosion in cases throughout 2022, with the majority of infections being contracted by men who have sex with men. The spreads mainly through direct, physical contact with an infected person, or materials that they have touched. This includes, but is not limited to, sexual contact.
Anyone can contract monkeypox via close contact regardless of sexual orientation.
According to disease spread modeling data scientist @JPWeiland, the U.S.'s total proportion of monkeypox cases is likely to rise more, before leveling out.
"I believe it is likely that the U.S.'s share of total cases will continue to increase over the short term, as we see many European countries like the U.K., Germany, and Spain start to get control of their outbreaks and bend their curves downwards," he told Newsweek.
"The U.S. and Brazil have been the outliers so far, with new cases increasing exponentially over the past few months without hesitation. However, I see glimmers of hope in the past week in both countries, as new cases are not accelerating at the same veracity of just a few weeks ago."
Weiland's models show that the growth rate of monkeypox cases has decreased from 9 percent per day in early June to 5.9 percent.
The rate of spread in the U.S. was initially high, according to Donal Bisanzio, a senior epidemiologist at non-profit research organization RTI International, but the current guidance and vaccination efforts are now helping to reduce cases.
"In order to reduce the spread of diseases, prevention is the first line of defense (as seen for COVID-19). People in high-risk communities have started to pay closer attention to possible signs of symptoms that could be linked to monkeypox infections," Bisanzio told Newsweek.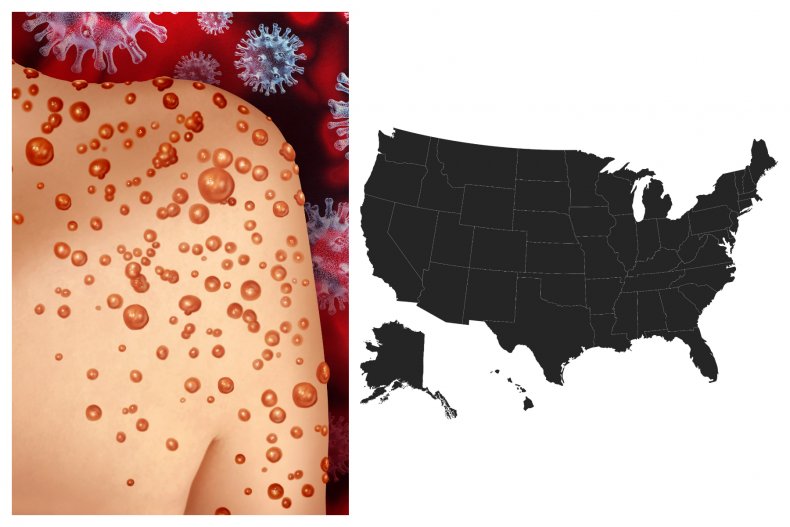 "I also believe that the fear of contracting the virus is affecting the sexual behavior of people in high-risk, resulting in less transmission. Furthermore, access to the vaccine is also helping to reduce the spread of the virus."
According to Weiland, men who have sex with men (MSM) are between 400 and 600 times more likely to contract monkeypox than the average citizen.
"This community is where the majority of the outreach and support need to be, but it must be done so with as little stigma as possible," he said.
"This clade of monkeypox has not shown any ability to gain footholds in any groups outside of the MSM community, and it has had many months in many countries to do so, though we would be wise to stay vigilant in case this may change over time."
Correction 08/24/22, 03:35 a.m. EDT: This article was corrected to amend a comment by Donal Bisanzio about the rate of the spread of infection.