Stricter Gun Laws Backed by 44 Percent of Republicans, Up Since Pulse Nightclub Shooting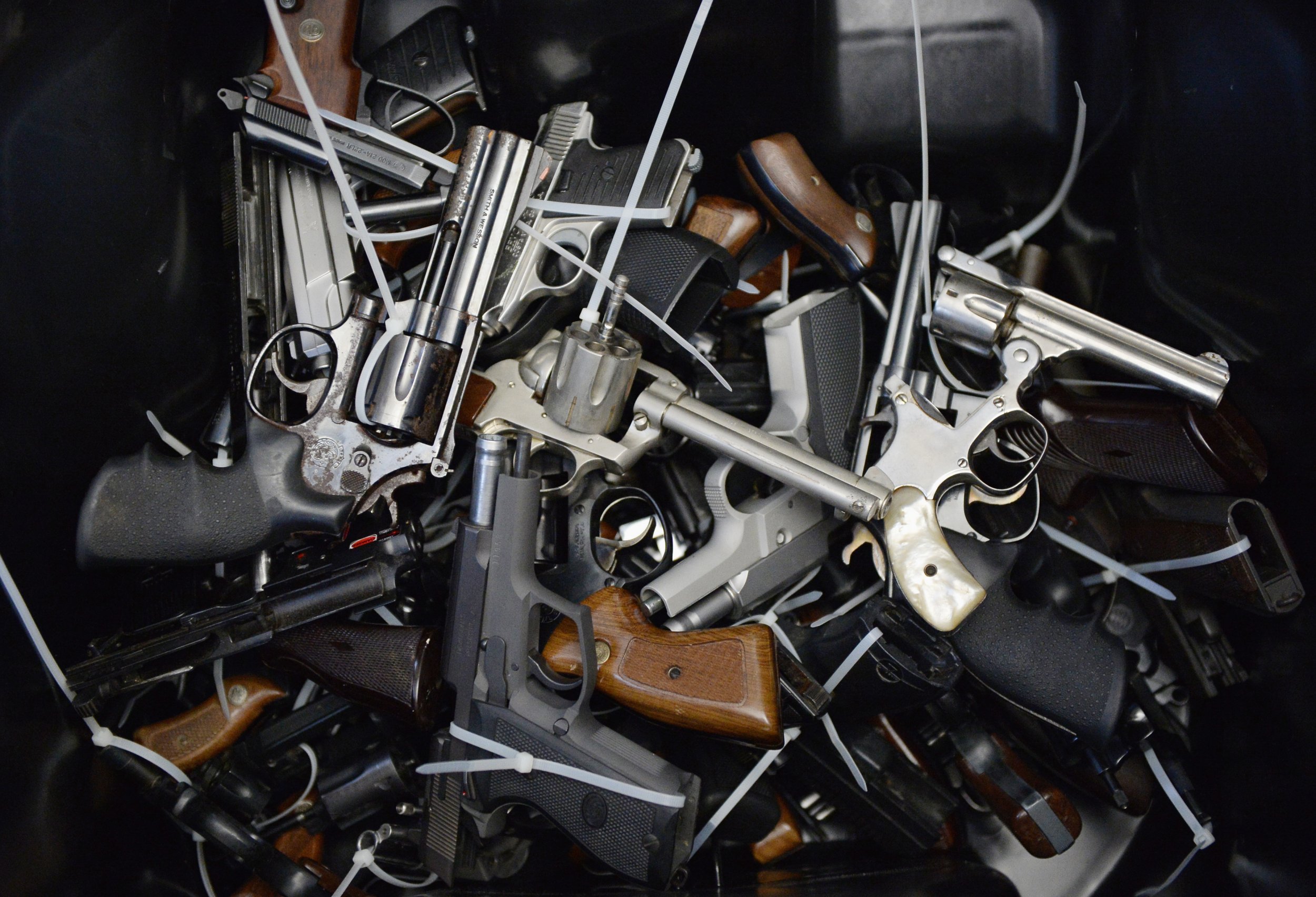 More Republicans support stricter gun measures now than they did after last year's mass shooting at the Pulse nightclub in Orlando, according to a new survey.
Related: Lawmakers could conceal guns everywhere, under new bill
Forty-four percent of Republicans said they "strongly" or "somewhat" support strengthening gun laws, according to the Morning Consult/Politico survey released Wednesday. That number is up 7 points from a year ago, when Morning Consult asked the same question after the country's worst mass shooting and second-worst terrorist attack, which killed 49 and injured dozens. At that time, 42 percent of Republicans said they "strongly opposed" strengthening firearms restrictions, compared to a third who said the same this year.
As for the Democrats, an overwhelming majority, 82 percent, said they favored stronger gun laws.
Morning Consult/Politico conducted the survey among 2,051 registered voters from June 15 to June 19, in the days following the shooting at a congressional baseball practice in Alexandria, Virginia. Representative Steve Scalise, the Republican from Louisiana, and a lobbyist, congressional aide and U.S. Capitol Police officer were all wounded at the scene.
After the shooting, GOP members have called for more security. In response to the incident, Republican Representative Brian Babin, from Texas, introduced a bill earlier this week that would allow rank and file lawmakers to carry concealed guns virtually everywhere.
Democrats and Republicans who participated in the Morning Consult/Politico poll could almost equally agree on at least one aspect in the gun issue. Just 26 percent of Republicans and 27 percent of Democrats said the chances of Congress passing stricter firearm laws in the next year or so were "excellent" or "good."
President Donald Trump has vowed to loosen restrictions on firearms, and has already taken a few steps to follow through on his campaign promise. Several gun bills have already passed through the Republican-controlled Congress and been signed by Trump, including one revoking a regulation implemented under President Barack Obama that prevented certain Social Security recipients with mental health conditions from buying guns.
A Pew Research Center survey published Thursday looked at America's complex relationship with guns. Researchers found that Americans have broad exposure to firearms, whether they personally own one or not. At least two-thirds have lived in a household with a gun at some point in their lives. And roughly seven in 10 say they have fired a gun at some time, including 55 percent of those who have never personally owned a gun.
Today, three in 10 U.S. adults say they own a gun, and an additional 36 percent say that though they don't own one now, they might be open to owning a gun in the future. A third of adults say they don't currently own a gun and can't see themselves ever doing so.
"While there aren't a lot of things that voters on both sides of the aisle agree upon, most believe that contemporary rhetoric contributes to violent events such as the shooting at the Republican baseball practice last week," said Peter A. Brown, assistant director of the Quinnipiac University poll. "Seventy percent or more of every demographic group shares the view that the nasty political rhetoric is having an effect on real world events."
A Quinnipiac state poll also released Thursday found that 60 percent of voters in Virginia said new gun laws won't interfere with the right to own firearms. Residents in the Old Dominion State, where the National Rifle Association headquarters are located, also overwhelmingly back expanding background checks to all gun buyers, including at shows and on the internet, 91 to eight.