Morgan Wallen fans have decried the prices of tickets at his upcoming shows, as the country music singer prepares to perform a series of concerts in Canada.
Wallen, 30, is next scheduled to perform in Toronto on Friday and Saturday, before heading to London, Ontario, on September 18. While links from Wallen's website indicate that the London show is completely sold out, it shows ticket prices having ranged from CA$89.75 ($66.32) to CA$419.75 ($310.16).
Fans hoping to attend Wallen's One Night At A Time World Tour performance in Canada's capital, Ottawa, on September 21 will face steeper prices. Remaining ticket prices listed online range between CA$905 ($668.72) to CA $1,088 ($803.94).
The following day, Wallen will hit the stage in Québec City, where remaining tickets are currently being sold for between CA$449.15 ($331.88) to CA$1,026.51 ($758.50).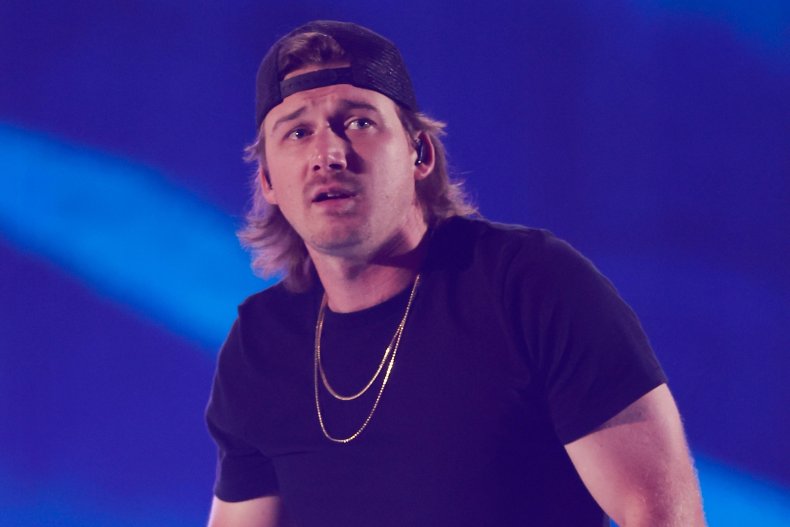 After hitting such cities as Winnipeg, Saskatoon, and Calgary, Wallen will wrap up his Canadian dates with two shows in Vancouver. The final show, scheduled to take place on October 4, has remaining tickets that range between CA$744.58 ($550.18) and CA$1,178.53 ($870.83).
A number of Wallen's fans have taken to X, formerly Twitter, to complain about the ticket prices.
"So jealous of the people going to Morgan Wallen, but I can't fathom how people are spending $500 plus on a lawn ticket... just crazy lol," wrote one fan.
Sharing a message directly with Wallen, another said: "I soooo wish I could see/meet you this Monday (Sept. 18th) in London, Ontario, but I just can't afford those high ticket prices. It absolutely breaks my heart. It would've been my 1st time seeing you."
"Why are Morgan Wallen tickets 500$," asked another X user, who used a pair of crying face emojis to illustrate their feelings on the matter.
Meanwhile, another X user highlighted another peril when it comes to purchasing concert tickets. "Sooooo disgusted in people!!" they wrote. "Bad enough tickets are beyond expensive. Friend got scammed for tickets to Morgan Wallen tonight."
Newsweek has contacted a representative of Wallen via email for comment.
Wallen will next play in the U.S. on October 7, when he hits the stage in Tacoma, Washington. He will also play dates in Atlanta, Georgia, and the Texan cities of Austin and Houston. His final show of the year will take place on December 3, in London, U.K.
Back in April, Wallen sparked ire among fans after canceling one of his concerts at the last minute.
Wallen was due to perform at the Vaught-Hemingway Stadium in Oxford, Mississippi, but pulled out after losing his voice. Fans were told of the cancellation just minutes before Wallen was set to walk out onstage.
As attendees waited in the stadium—where opening acts Hardy, Ernest and Nate Smith had already performed—a message appeared on the venue's giant screens, informing fans that the headliner would not be taking the stage.
"Ladies & Gentleman, unfortunately Morgan has lost his voice and is unable to perform tonight—therefore tonight's show has been canceled. Please make your way safely to the stadium exits. Refunds for tonight's event will be available at point of purchase beginning tomorrow," the sign read.
After it was announced that Wallen's show—the fifth on his One Night at a Time World Tour—had been canceled, he posted an apology on Instagram stories.
"After last night's show I started losing my voice so I spent the day resting up, talking to my doctor and working through my vocal exercises trying to get better," he wrote. "I really thought I'd be able to take the stage and it kills me to deliver this so close to stage time, but my voice is shot and I'm unable to sing.
"All tickets will be refunded at point of purchase. I am so sorry, I promise you guys I tried everything I could."