World's 20 'Most Admired' Women of 2021 Named—Lisa, Kamala Harris Join List
The "World's Most Admired" women of 2021 have been named in a new global survey.
YouGov, a British-based pollster, compiled the top 20 living women after polling more than 42,000 people across 38 countries and territories online.
Half of the top 20 are in the entertainment business, being actresses, singers or TV presenters.
In contrast, the top-20 most admired men's list features mainly people in politics, business and sports.
The new additions to the top 20 list this year include U.S. Vice President Kamala Harris, Thai rapper Lisa, and New Zealand Prime Minister Jacinda Ardern.
Newsweek featured the top-20 most admired men on Christmas Day.
20. Jacinda Ardern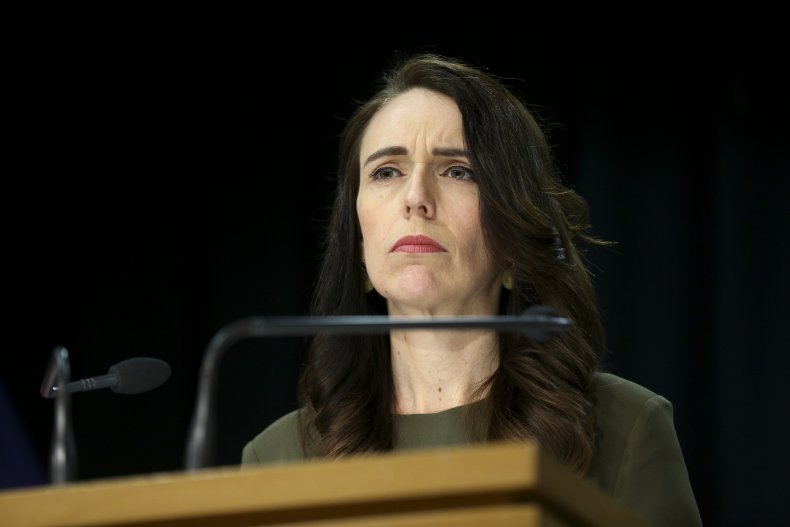 New Zealand Prime Minister Jacinda Arden is a new addition to the list at No. 20.
A politician with feminist credentials, the Labour coalition government she leads, has passed a series of progressive policies in recent years.
Admired internationally, she has nonetheless faced backlash at home. In 2019 she made the cover of British Vogue, but the same week she became a Vogue star her government announced it was abandoning the election promise to build 100,000 new homes.
19. Yang Mi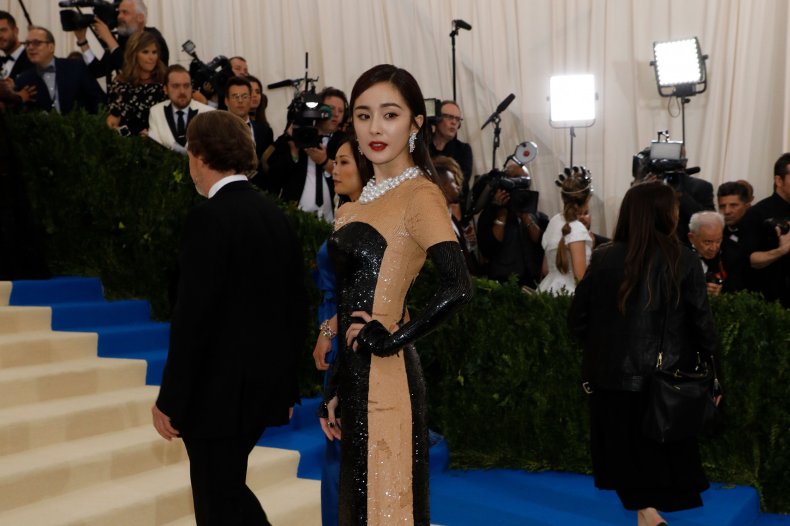 Chinese actress and singer Yang Mi is often considered the most internationaly renowned Chinese actress today.
TV series Eternal love, in which she stars, is the most viewed series in China.
She made her acting debut at the tender age of four in the TV series Tang Ming Huang.
Leading roles followed in other shows, including Love Story (2012), Swords of Legends (2014), The Interpreter (2016) and Palace 1 (2011), the latter earned her the "Most Popular Actress" award at the 17th Shanghai Television Festival.
18. Liu Yifei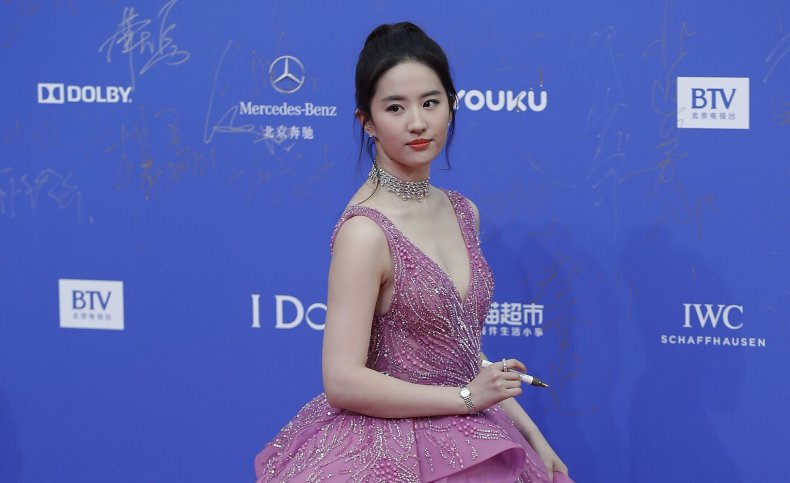 Born in Wuhan, the actress, singer, and model Liu Yefi is known in China as "Fairy Sister" and features regularly on Forbes' China Celebrity 100 list.
She moved to the U.S. aged 10 with her mom, and lived in the States for four years before returning to China in 2002. She debuted on the big screen a year later in the film Love of May.
A year later her popularity rose when she appeared in the drama series adaptation of a video game, The Legend of Sword and Fairy.
She faced criticism for supporting Hong Kong's police force during the pro-democracy protests of 2019.
17. Lalisa Manobal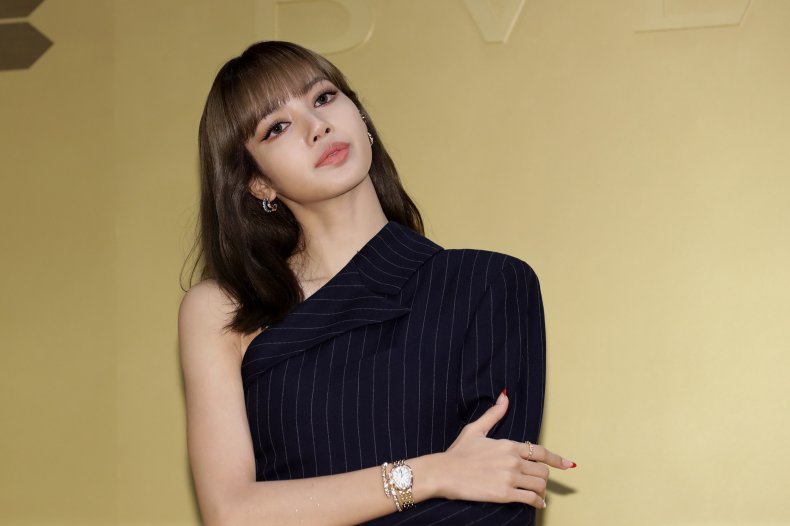 Lalisa Manobal, known by fans as Lisa, is a Thai rapper, singer, and dancer based in South Korea.
Known for being part of the popular South Korean girl group Blackpink, she made her solo debut with her single album "Lalisa" in September 2021, which was an immediate success.
She is currently the 100th most listened-to artist on Spotify, with nearly 26 million listeners every month.
16. Melania Trump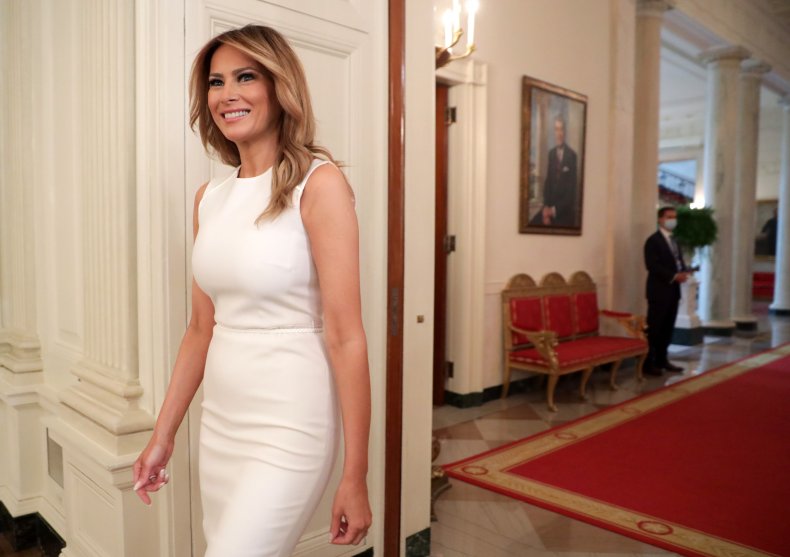 Melania Trump, the wife of former President Donald Trump, was first lady from 2017 to 2021.
The 51-year-old Slovene-American, former model and businesswoman is the second naturalized woman to become first lady, and the first non-native English speaker.
During her time in office she launched Be Best, a public-awareness campaign, focusing on well-being for youth, and advocating against cyberbullying and drug use.
15. Greta Thunberg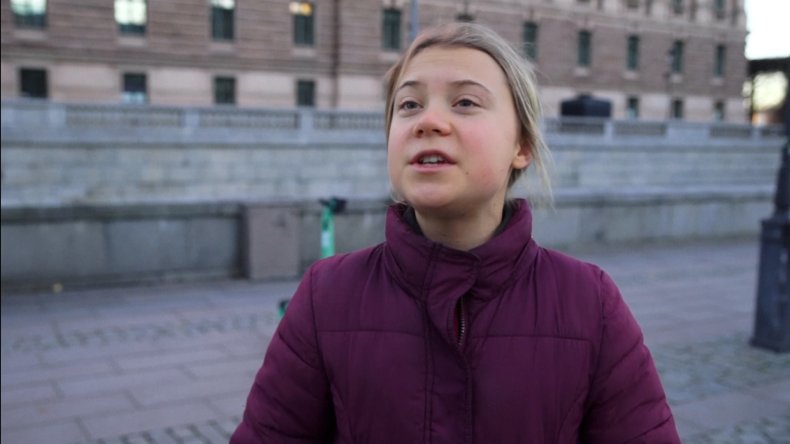 The now 18-year-old campaigner is renowned for challenging world leaders to take immediate action against climate change.
She first rose to prominence in August 2018, when she began the school climate strikes.
During COP26, the environmental activist, criticised those taking part saying it was all talk no action, "blah, blah, blah", she said.
14. Sudha Murty
Indian engineering teacher, prolific writer in Kannada and English, and social worker, Sudha Murty is the chairperson of the Infosys Foundation in India.
She started her career as a development engineer with TELCO (Tata Motors) and was a computer science professor at Bangalore University.
A columnist for English and Kannada daily newspapers, her books have been translated into all major Indian languages.
Murty has been the recipient of the Padma Shri Award from the India government, as well as seven honorary doctorates from universities in her native country.
13. Aishwarya Rai Bachchan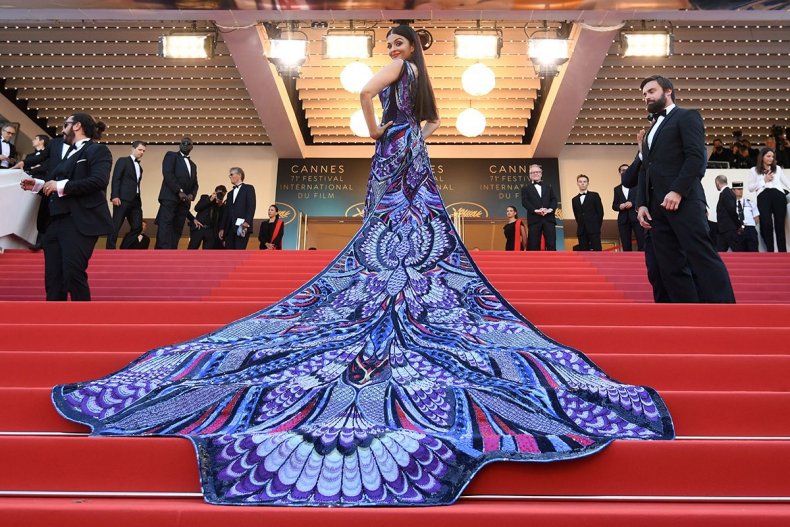 Former Miss World Aishwarya Rai Bachchan is an Indian actress known for her work in Hindi and Tamil films, such as Iruvar (1997), and Devdas (2002), as well as Hollywood commercial hits such Bride and Prejudice (2004) and The Last Legion (2007).
Her beautiful green-blue-eyes made her a darling in India since she was young, and her talent as a performer has helped her become a Bollywood queen.
The 48-year-old, who is daughter-in-law of Amitabh Bachchan, one of the most admired men of 2021, was recently questioned in India by the Enforcement Directorate (ED) for her alleged connection with the offshore financial case known as the "Panama Papers."
12. Hillary Clinton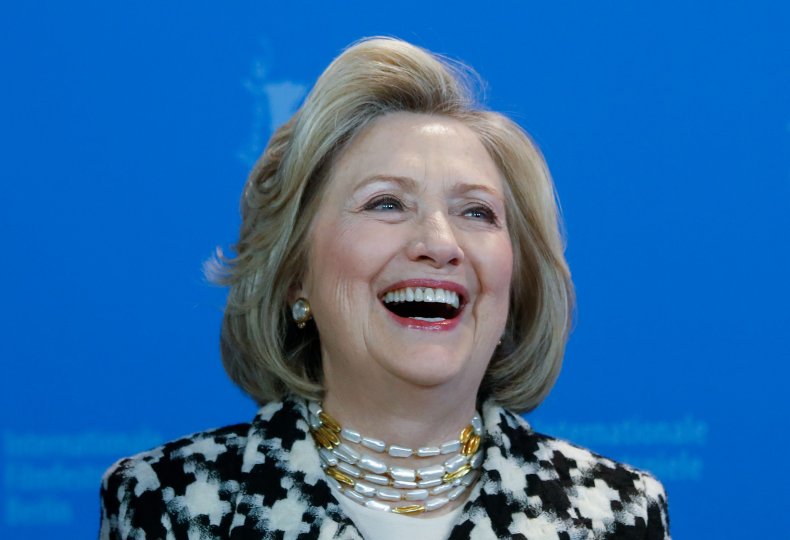 Hillary Clinton served as the 67th U.S. secretary of state from 2009 to 2013, during the first four years of the Obama administration.
Clinton was the first woman to be elected a U.S. senator from New York and the only former first lady to run for president, when she became the 2016 Democratic nominee.
11. Kamala Harris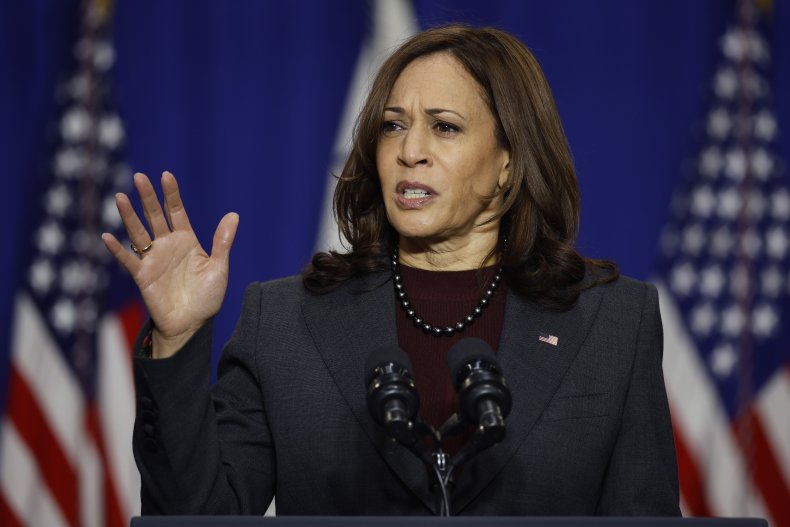 Vice President Kamala Harris is the highest ranking female official in U.S. history.
Her Indian and Jamaican descent made her both the first Black and first Asian-American vice president.
In the early 2000s she was San Francisco District Attorney and between 2011 to 2017, she was California's Attorney General.
10. Priyanka Chopra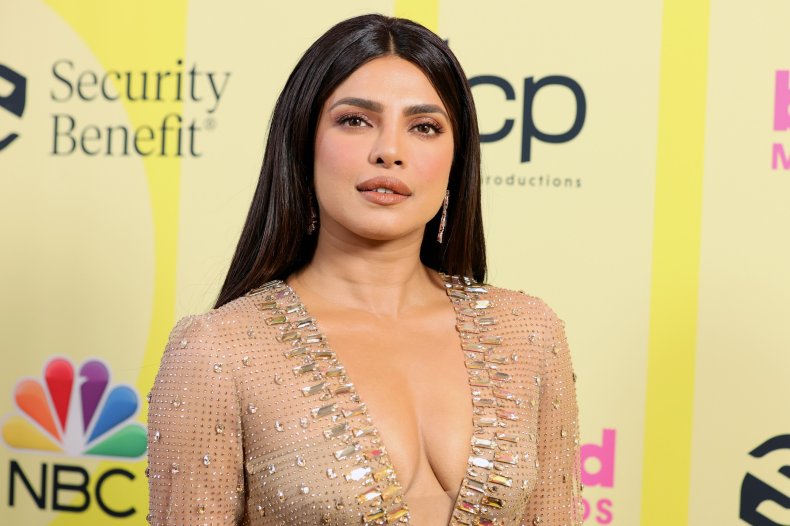 Indian actress Priyanka Chopra has risen in the ranks this year, climbing five places. This is Chopra's best performance in YouGov's annual "most admired" series so far.
Miss World 2000, Chopra is an actress, model, film producer, and one of the most popular entertainers of India.
She works to protect children's rights and promote the education of girls in her native country via The Priyanka Chopra Foundation for Health and Education, as well as the United Nations Foundation Girl Up Champion.
9. Malala Yousafzai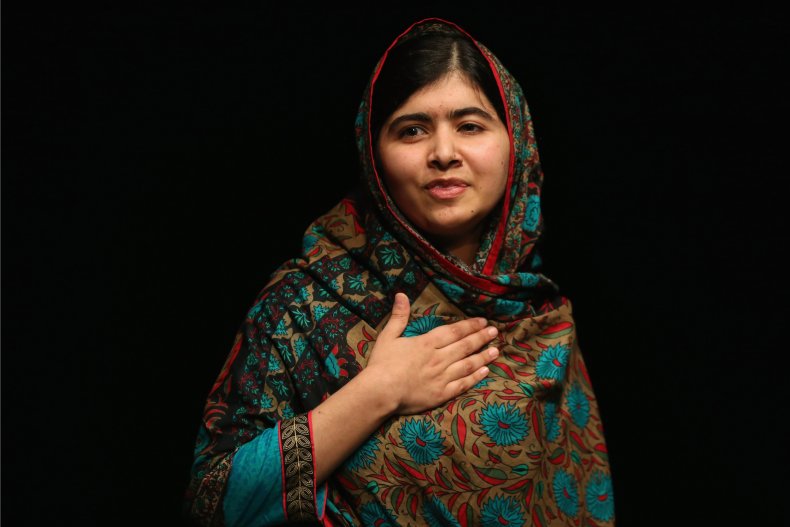 An activist for female education, she is the world's youngest Nobel Peace Prize laureate and the ninth most admired woman in the world, according to the international poll.
In her native Pakistan, the Taliban issued a death threat against her when she was a very young girl, demanding that girls attend school to receive an education.
She was shot in the head by a Taliban gunman in 2012 but survived and became an outspoken advocate for girls' education.
She has published her first book, I Am Malala in 2013 and cofounded the Malala Fund, an organization to empower girls through education in developing countries.
8. Angela Merkel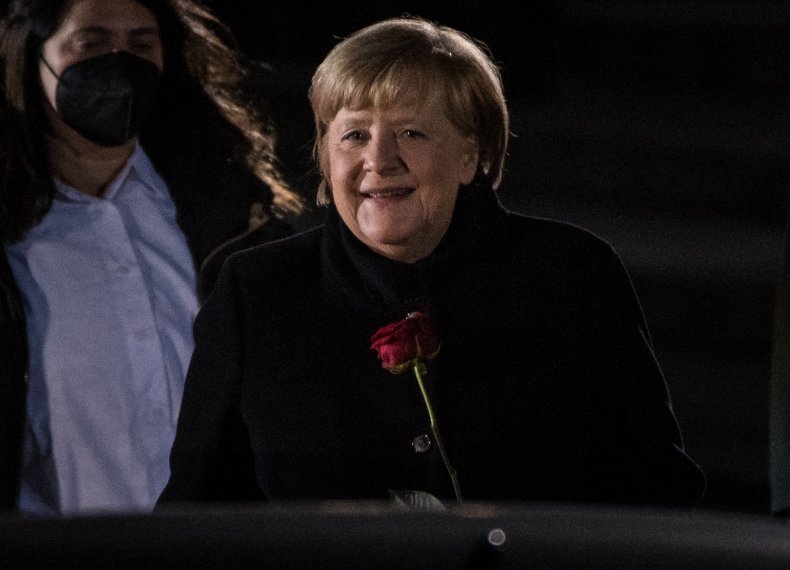 The 67-year-old scientist, served as the first female chancellor of Germany from 2005 to 2021 as leader of liberal-conservative party, the Christian Democratic Union.
Leading Europe's largest democracy, she played a key role in helping the E.U. out of the 2008 financial and euro crises.
Perhaps her most controversial decision came in the summer of 2015, when she allowed a million refugees into Germany, a decision criticised by some other E.U members.
7. Taylor Swift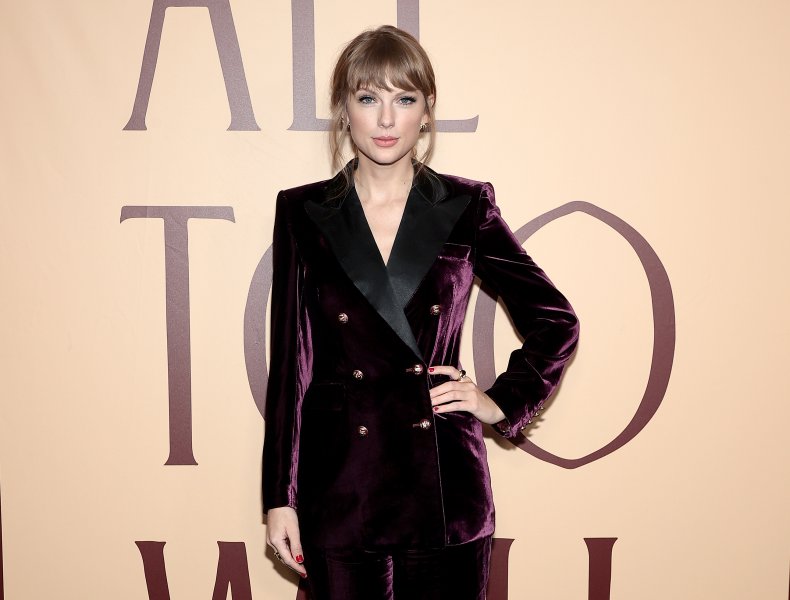 A successful singer and songwriter, who has gone from country star to pop icon.
Taylor Swift is also one of the world's best selling musicians, and has 32 American Music Awards and 23 Billboard Music Awards.
The musician is also known for her charitable donations to various causes and helping others when possible via generous acts. Last December she gave $13,000 to two Nashville mothers struggling to pay bills due to the COVID-19 pandemic, and she recently donated $15,500 to a teen fan whose mom has been in coma for the last three years.
6. Emma Watson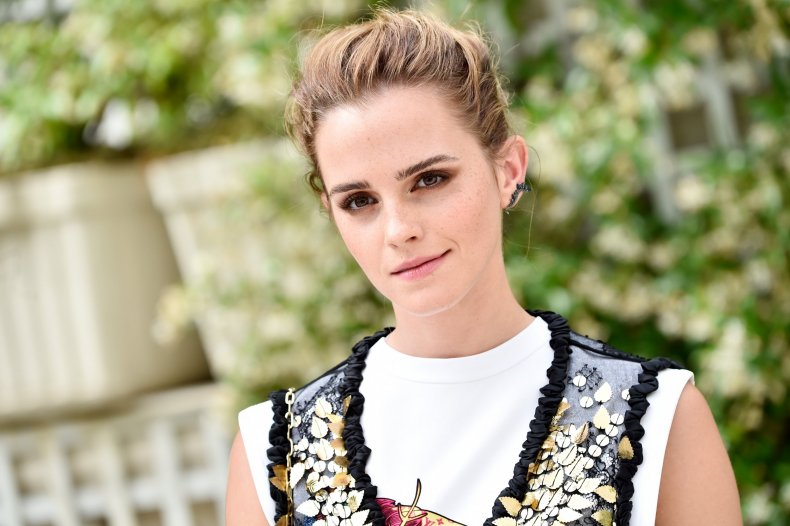 Actor Emma Watson, famous for her role as Hermione Granger in the Harry Potter films, just misses out on the top 5.
A vocal supporter of the Time's Up movement, she was appointed UN Women Goodwill Ambassador in 2014, and has also served as an advocate for UN Women's HeForShe campaign in promoting gender equality.
5. Scarlett Johansson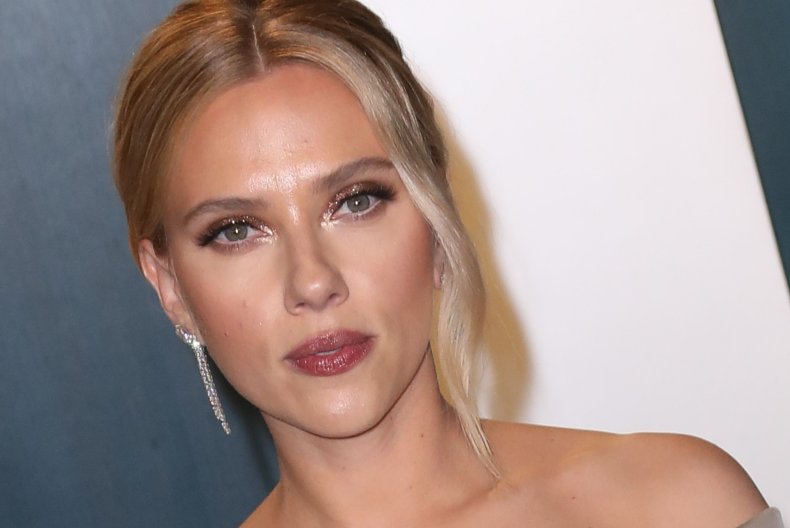 Scarlett Johansson was the world's highest-paid actress in 2018 and 2019, per Forbes.
The actress has charmed cinema goers everywhere with her roles in films such as Lost in Translation (2003), Girl with a Pearl Earring (2004) and Vicky Cristina Barcelona (2208).
Red carpets and film sets aside, she was an Oxfam Ambassador for 8 years, visiting Rwanda in 2008 to help raise more awareness of AIDS sufferers in Africa, and is a firm and outspoken supporter of Time's Up and #MeToo.
4. Oprah Winfrey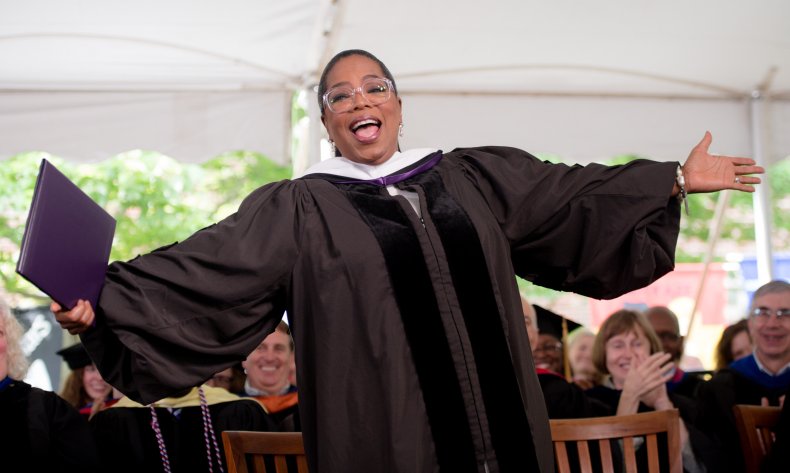 Easily recognised as one of the most famous women in the world today.
The media mogul is No. 4 in the ranking thanks to her media work but also her altruistic work supporting charities and organisations.
Most of her charitable donations go to The Angel Network, The Oprah Winfrey Foundation, and The Oprah Winfrey Operating Foundation.
At the height of the COVID-19 pandemic, in April 2020, she announced plans to donate $10 million to assist Americans in need.
3. Queen Elizabeth II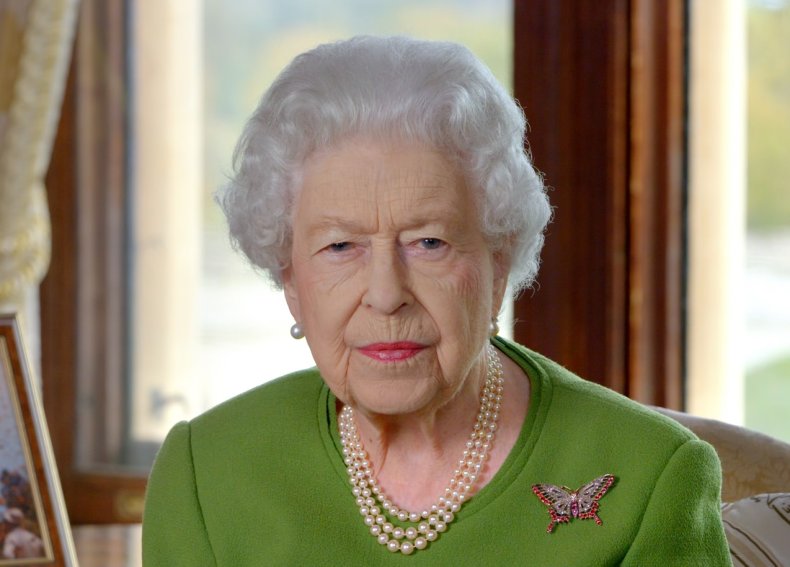 Queen Elizabeth II has been the figurehead of Britain and the Commonwealth since 1952, despite having not been destined for the role at birth.
But things changed when her uncle, King Edward VIII, abdicated and her father stepped in as King George VI.
2. Angelina Jolie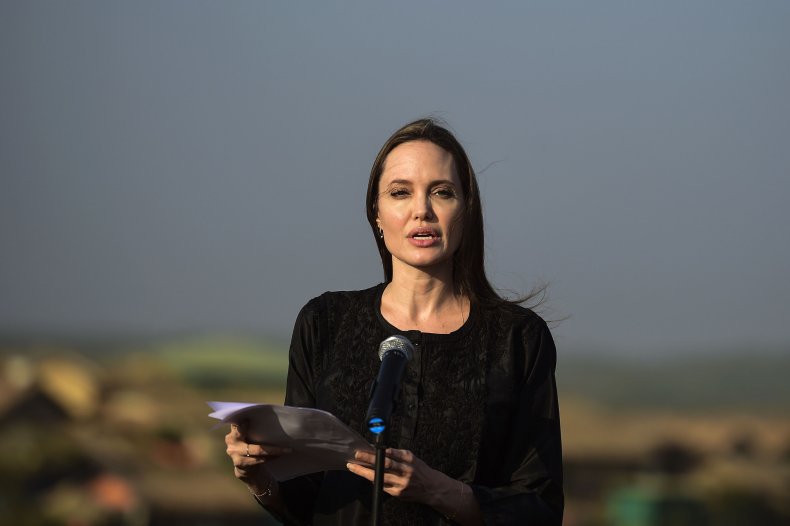 One of Hollywood's highest-paid actresses and Academy Award winner as well as the recipient of three Golden Globe Awards.
Angelina Jolie's credentials helping others are impressive: she is an special envoy to the UN High Commissioner for Refugees and has been visiting refugee camps since she was in her early twenties; she has also donated to the UNHCR and helped fund long-term health and conservation programmes, including building schools for refugee girls.
During the COVID-19 pandemic, Angelina Jolie, donated $1 million to No Kid Hungry, a charity helping underprivileged children.
1. Michelle Obama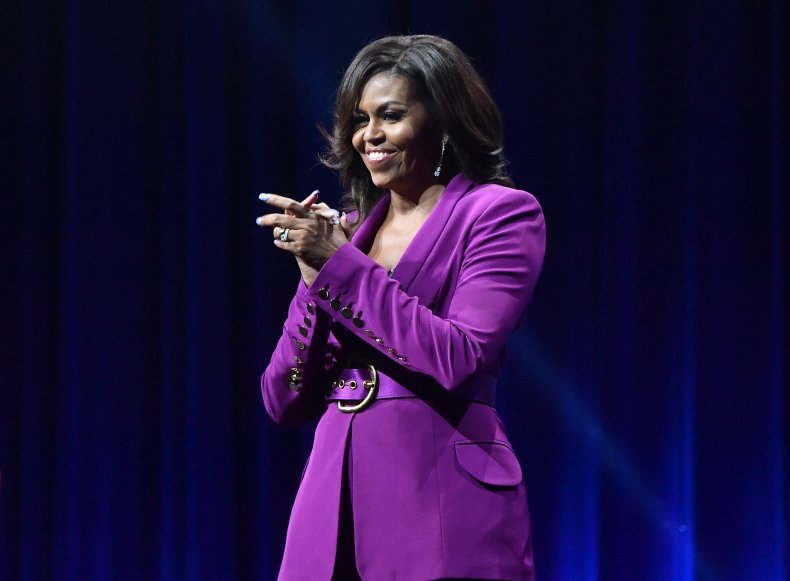 Michelle Obama, the first lady from 2009 to 2017 during her husband Barack Obama's presidency, tops the poll.
An attorney and author, she published her memoir Becoming after leaving the White House, with it becoming best-selling book in the U.S. for 2018.
Netflix also launched a documentary of the same name, following Obama visiting different cities to meet with young women.