Most People Still Awaiting Stimulus Checks Face Delay to 2021: Report
People still awaiting direct payments from the CARES Act face a delay until 2021, according to the Taxpayer Advocate Service (TAS).
Under the stimulus legislation, eligible adults were entitled to up to $1,200 each to assist them through the financial impact of the COVID-19 pandemic.
Nearly 160 million Economic Impact Payments (EIPs) have been made, in the form of direct deposits, stimulus checks and prepaid debit cards, according to latest figures.
It has not been confirmed how many remain unpaid, though the TAS said "many individuals" were awaiting funds as of June 3, in a report to Congress.
This commended the Internal Revenue Service (IRS) for an "impressive job" implementing the CARES Act but noted there have still been issues implementing its "most significant provisions."
Among these was the issue of people having not received the full payment they are entitled to, or any at all.
"Although the IRS has issued nearly 160 million Economic Impact Payments (EIPs), many individuals as of June 3, 2020, for a variety of reasons, have either not received the full EIP amount to which they are entitled or received an EIP at all," the report said.
It went on to outline the potential wait for those missed from payments made thus far, urging the IRS to work to ensure payments are made this year, adding: "In most cases, these individuals will have to wait until 2021 to receive either their EIP or the full amount. Because these individuals are likely experiencing financial distress now, the National Taxpayer Advocate recommends the IRS continue to work on solutions and alternatives to ensure that all individuals receive the EIP in its entirety in 2020 rather than having to wait until 2021 when they file their 2020 income tax returns."
In objectives outlined in the report, the TAS said it will "advocate for the IRS to create a process to correct EIP amounts in 2020 rather than requiring taxpayers to wait until they file their 2020 returns in 2021."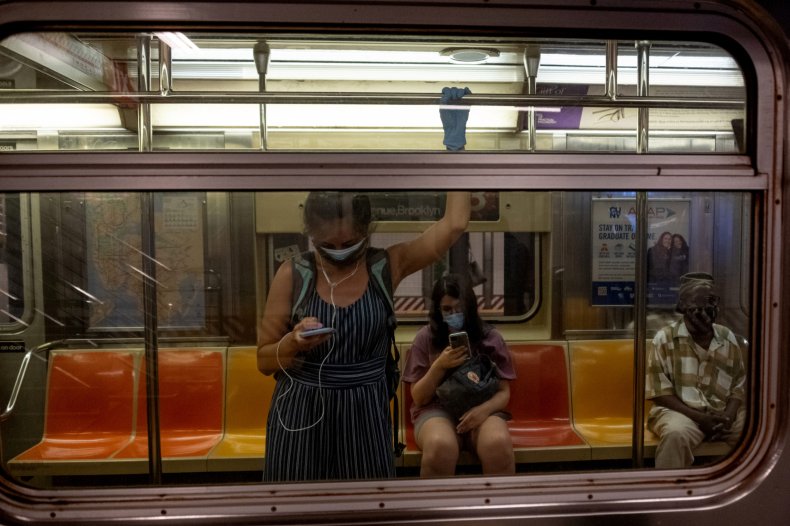 The CARES Act was approved in late March, with most EIP recipients receiving their payments in April and May. The report stated that the IRS "has overall successfully worked to swiftly distribute much-needed EIPs to individuals."
Issues causing delays for some included stimulus being deposited into the wrong accounts and individuals not receiving payments for qualifying children, which they are now waiting on, according to the report.
As well as people not receiving payments, the Government Accountability Office found that more than $1.4 billion was sent to deceased people.
The TAS report said that "if the IRS made the payment despite having information in its possession that the individual was in fact deceased, the National Taxpayer Advocate recommends the IRS not spend its resources pursuing enforcement actions against a decedent's estate or a family member who received an EIP for a decedent." Checks sent to some dead people had the letters DECD, a code used to indicate a person is deceased, next to their names.
Newsweek has contacted the IRS and Treasury for comment.
While some await the first set of payments, speculation is mounting over the potential of a second round.
The House of Representatives previously passed the HEROES Act, which contains provisions for another set of payments. This stalled in the Senate, with GOP leadership conveying it had no chance of passing.
Republicans have since indicated that a further relief bill is likely in some form, with President Donald Trump stating another package is on the way, opinion is divided over whether this should include a second set of direct payments.
Polling has indicated adults across America would like to see a second round of EIPs, amid the continued economic turmoil prompted by COVID-19.
Coronavirus cases continue to rise in the U.S., as states move to reopen following lockdowns aimed at stemming its spread.
There have been more than 2.5 million confirmed COVID-19 cases across the nation, according to Johns Hopkins University figures.
The graphic below, from Statista, shows the confirmed cases across different states as of June 29.