Trump Touts Second Stimulus Checks, While Questions Remain Over First Set
President Donald Trump has said there will be another relief package, raising the prospect of further stimulus checks amid economic turmoil posed by COVID-19.
While Congress is yet to pass a further such bill, with the HEROES Act passing the House before stalling in the Senate, the president said he believes bipartisan action will be taken in the coming weeks.
Asked about whether people will receive a second stimulus check, following the $1,200 direct payments from the CARES Act, in an interview with Scripps Networks, the president said another package was coming.
Told about people having spent their first economic impact payments and asked "are you going to get them a second stimulus check?" he said: "Yeah we are, we are."
Asked when, he said: "We had this going better than anybody's ever seen before.
"We had the best job numbers, the best economics, the best economy we've ever had, and then we had the virus come in from China, now we're rebuilding it again. We will be doing another stimulus package, it will be very good, it will be very generous."
Trump would not confirm further details but said he expects the package will be bipartisan and announced over the next couple of weeks.
Newsweek has contacted the White House for further comment.
The prospect of a second round of stimulus checks comes as a group of House Reps. raise questions over payments yet to be made from the first approved round.
Sharing a letter to Internal Revenue Service (IRS) Commissioner Charles Rettig, Rep. Katie Porter (D-CA) said: "Nearly 3 months after we passed legislation to provide stimulus checks for working families, too many still haven't gotten the help they need. I'm leading 78 colleagues in calling on the Trump Administration to answer for this unacceptable delay."
The letter to Rettig said: "We appreciate the significant operational challenges that the coronavirus poses to the agency and understand that there are legitimate reasons for processing and disbursement delays. However, there are still too many taxpayers across the country who have waited for weeks and without relief in sight. We share their concerns and urge you to take immediate action to speed the delivery of these payments."
Newsweek has contacted the IRS for comment. The agency earlier this month announced it had made 159 million Economic Impact Payments (EIPs).
The payments are worth up to $1,200 per eligible adult and have been sent in the form of checks, direct deposits and prepaid debit cards.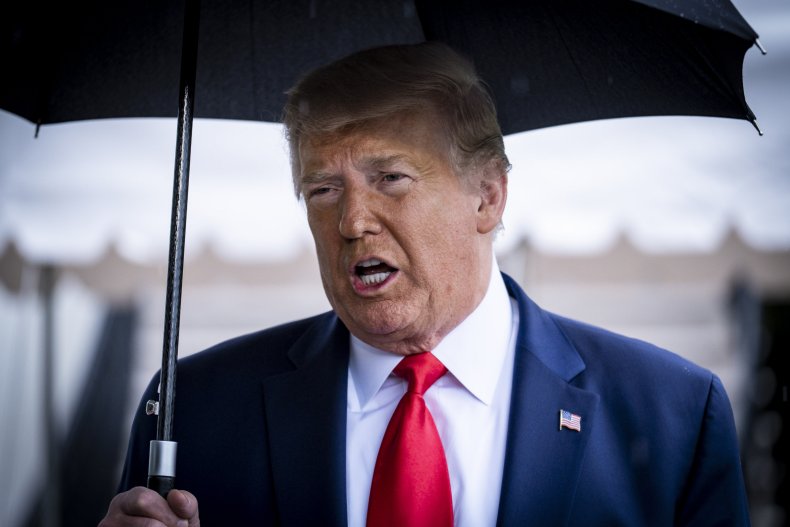 While some still await their payments, the IRS has also issued warnings that scammers have been using the situation in a bid to "take advantage of unsuspecting taxpayers," with fraud linked to EIPs.
Other issues have seen some have to return wrongfully made payments, while other citizens have reported throwing away prepaid debit cards with the payment on them due to mistaking the envelopes they arrived in for junk mail. Despite these issues, it is speculated that if a second check was approved it would be distributed quicker than the first.
While a further package has not yet been confirmed, the House, Senate and the White House have all indicated that such action will be necessary—despite disagreements on the scope of what should be done.
White House economic adviser Larry Kudlow has previously indicated a further package would focus on assisting businesses as opposed to individuals, but said there are no definitive plans as yet.
States across the U.S. are beginning to return to normality after lockdown measures were implemented to stem the coronavirus pandemic, leading to a major economic downturn.
Unemployment figures continued to rise at inflated rates compared to the figures pre-pandemic. The number of jobless claims last week was seven times higher compared with early March.
COVID-19 figures continue to rise nationwide, with the graphic below from Statista showing the states with the highest numbers of confirmed cases as of June 22.