Internet Backs Woman After 'Mother-in-Law' Implies She Is 'Not Family'
As Dom Toretto of the Fast and Furious franchise once said, "You don't turn your back on family…even when they do." But one mumsnet user had been encouraged to do just this after her future mother-in-law announced that she didn't consider her to be part of the family.
In a recent mumsnet post titled "MIL [mother in law] implied I'm not family," user @Idontspeakmandarin wrote that she was planning on taking her fiancé's grandmother out to the cinema to celebrate her birthday. In a later comment, she clarified they were going to see the new Downton Abbey movie.
"Mentioned this to MIL and MIL invited herself along, which I didn't mind, although I know she has no interest in seeing this movie," she wrote.
The user was later spending time with her future mother-in-law when her partner's grandmother messaged her to confirm a time and date. It was after she let her fiancé's mother know the confirmed time and date that the trouble started.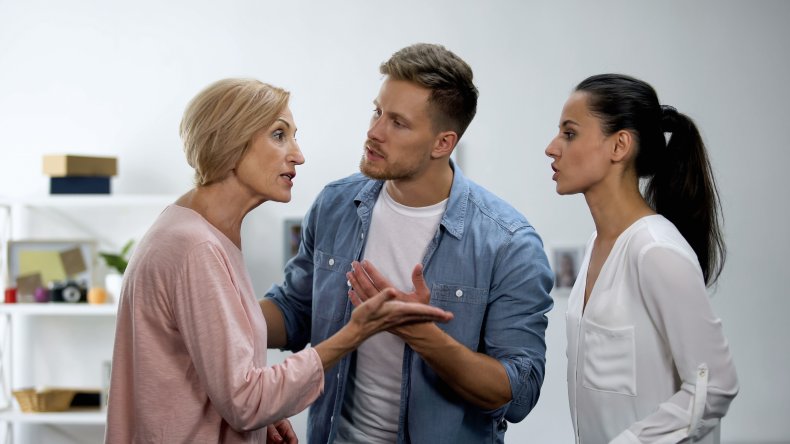 "Her response was 'Yea I know, but I just feel like it would be weird if it was just the two of you and not anyone from the family,'" @Idontspeakmandarin wrote. "For context, this is not her mother, this is [my fiancé's] paternal grandmother."
@Idontspeakmandarin noted that she and her fiancé have been together for over seven years, are engaged to be married, and even have a child together.
"I feel so hurt by her comment and I'm not sure how to deal with it," she wrote. "Any recommendations?"
The post attracted over 100 comments, the vast majority of which offered support to @Idontspeakmandarin and denounced her future mother-in-law's behavior.
User @ICannotRememberAThing commented, "God she's rude!"
Likewise, @ImInStealthMode wrote, "She's a weirdo. I go to the cinema with people I'm not related to often, very surprised to hear that's not a legitimate thing to do! Hmm."
"This is her insecurity at play," posited @thistimelastweek. "She's worried you get on better with her MIL than she does."
The post also set off a discussion about attitudes toward married and unmarried couples. For example, @Tangfasticsarefantastic wrote: "It is odd but some people seem to only consider you to be family when you've got that bit of paper and a wedding ring on your finger." The user added that her father-in-law's behavior toward her "changed the day after we got married."
"I'd never noticed anything beforehand but the minute we were married he actually started listening to me!" she wrote.
Similarly @MurmuratingStarling commented that she's known married couples who are "taken far more seriously" than unmarried couples who have been together for far longer.
"Yep even in 2022, people favour married couples over co-habiting ones, and they favour the children of the married couples," she wrote.
While that user may be correct, attitudes toward marriage are slowly changing, according to the 2021 American Family Survey Report, a nationwide study published by Deseret News.
When the survey began in 2015, roughly 6 in 10 of those who responded believed that marriage is necessary to create strong families. The findings of the most recent survey, conducted in 2021, show that figure has dropped to roughly 5 in 10. On a similar note, in 2015 around 12 percent of respondents saw marriage as "old-fashioned and out of date"; by 2021, that figure had jumped to 19 percent.
These trends indicate that, at some point in the future, marriage may not be a defining factor in deciding who's part of the family. For now, however, mumsnet users are encouraging @Idontspeakmandarin to simply not engage.
"Well isn't she a peach. She's going because she wants to be in control and doesn't like the two of you going without her," @needmorethanthis wrote. "Don't respond to her text."
User @milkyaqua added; "Who wants their experience of a lovely Downton Abbey movie ruined by someone who has no interest in it tagging along? I would file away her (weird, rude!) comment and just enjoy your movie without her. Tell her its fans only attending!"
If you have a similar family dilemma, let us know via life@newsweek.com. We can ask experts for advice, and your story could be featured on Newsweek.