The Rise of Chelsea's Somali Teenager Mukhtar Ali and His Quest to Buck Premier League Trend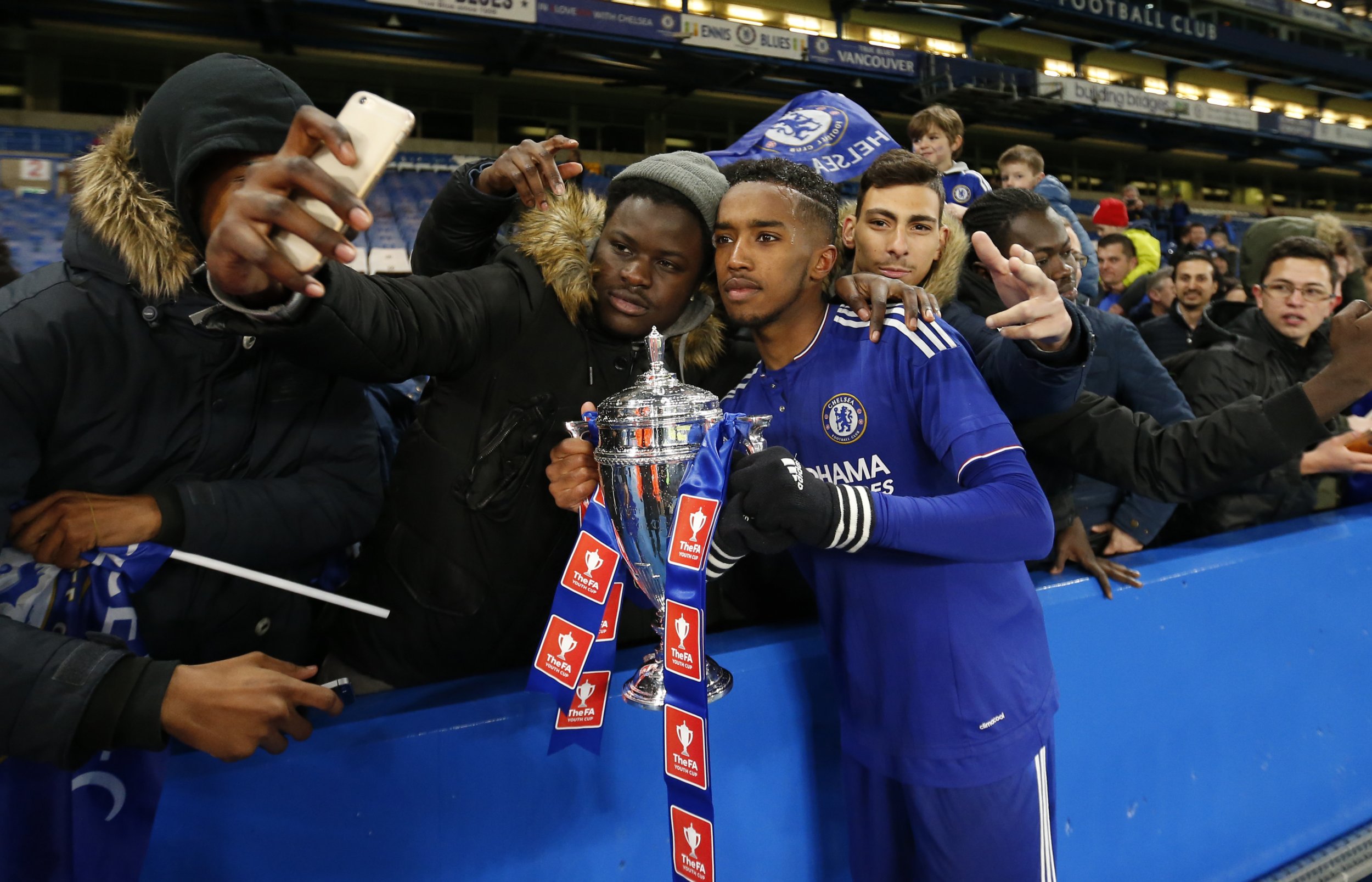 Somalis, or players of Somali descent, are a rarity in the English Premier League.
The first Somali to ever play in the league only did so in 2010, when Abdisalam Abdulkadir Ibrahim, a young midfielder born in Somalia but with dual Norwegian nationality, made a substitute appearance for Manchester City in a goalless draw against Liverpool.
Ibrahim's career in England, however, was relatively fractured. From 2011 to 2013, he undertook various loan stints—in a lower tier of English football, the Netherlands and Norway—before moving on permanently to Greece, signing for Olympiakos in 2013. He currently plays in the Norwegian top division with Viking FK, one of the country's most successful clubs.
But Mukhtar Ali is hoping he will be able to buck that trend. The 19-year-old midfielder, born in the Somali capital Mogadishu, has been with Premier League title favorites Chelsea since the age of 11.
Currently on loan at Chelsea's Dutch feeder club SBV Vitesse, Ali says he is hopeful that his loan spell will help his chances of, eventually, breaking into the West London side's first team. "The main aim of [a] loan is to get first-team experience, get as many games [as possible] and then come back to Chelsea and fight for a position in the squad," Ali tells Newsweek.
Ali is already making an impression within the Somali community. This week, Ali picked up the Sportsperson of the Year prize at the International Somali Awards (ISA), a U.K.-government-backed initiative to celebrate Somali achievement in the diaspora. Previous winners of the award include British-Somali distance runner and multi-Olympic champion Mo Farah, and the ISA hailed Ali as "a prodigious talent with the potential to be the greatest Somali footballer of all time"—quite an accolade for a teenager yet to make a senior appearance for Chelsea.
Ali spent just a few years of his early life in Somalia which, when he was born in 1997, was already mired in a civil war that broke out following the collapse of the Siad Barre regime in 1991. By the time he started school—which begins at the age of 4 in the U.K.—Ali and his family had settled to north London.
Since moving to the U.K., Ali says he has been back to Somalia only on one occasion, when he was around 10 years old. He stayed in a small southern Somali town, where some of his family is still based. "I was young, so I didn't have a lot to complain about. We just played football in the sand. There was still food there," he says.
Now, Somalia is at real risk of descending into famine: the United Nations has launched an $825 million appeal for humanitarian aid to cope with the effects of a devastating drought that is causing widespread food insecurity across East Africa. Ali says he has donated to help in-need Somalis, and that his family in the Horn of Africa country is seeking to assist struggling friends and neighbors. "Everyone is just trying to get some food, some drink," he says.
Back in the U.K., Ali was scouted by Leyton Orient, a fourth-tier English club, while still in elementary school, and spent several years there before moving to Chelsea. He says he has benefited hugely from developing at Chelsea's youth academy—"one of the best academies in the world"—and from training with and watching some of the team's premier talents. As a central midfielder, Ali says he has learnt particularly from Cesc Fabregas, Chelsea's Spanish playmaker, but also looks further afield—to Toni Kroos of Real Madrid or Barcelona's Sergio Busquets, for example—for tips on how to develop his game.
For now, Ali is focused on developing his game in the Netherlands. But perhaps one day, he will make an impact in the Premier League, which would certainly secure him a place in Somali history.