MultiVersus Season 1: Black Adam and Stripe From Gremlins Release Date
Player First Games' MultiVersus is rife with different characters from the Warner Bros. Discovery catalog. Now, the developer is adding two additional playable characters to the mix as part of its first season: the DC Universe's Black Adam and Stripe from Gremlins.
MultiVersus' first season kicked off on Monday, August 15, and now we know the two new fighters will be making their way to the game. Black Adam will join the current MultiVersus roster of DC heroes, including Batman, Superman, Wonder Woman and Harley Quinn. Stripe from Gremlins will be joining the roster as well, which should be exciting news for fans of the creature-centric movie series.
Right now, there are currently 17 characters in MultiVersus that can be unlocked by way of in-game currency simply through playing the game. They can also be purchased with premium currency within the MultiVersus marketplace. There are several other characters planned for addition at a later date as well. Datamined information suggests we could even see heavy-hitters like Harry Potter enter the MultiVersus sometime in the future.
Interested in playing as Black Adam and Stripe from Gremlins in MultiVersus? Here's what we know so far about the newest additions to the MultiVersus roster.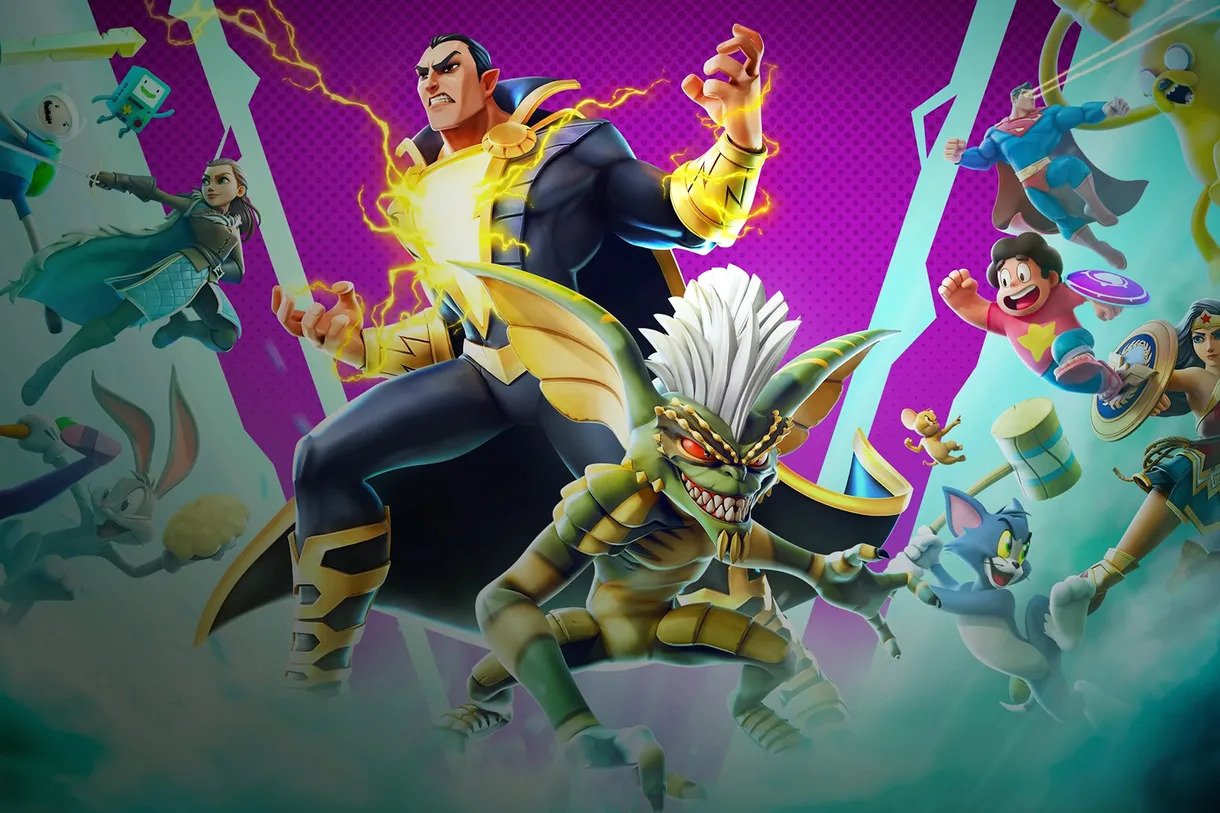 MultiVersus: Black Adam and Stripe release date
The DC Universe anti-hero Black Adam and Stripe from Gremlins will be added to MultiVersus in the coming weeks as part of the Season 1 content roadmap. Unfortunately, despite official confirmation that both characters will be joining the game, there's no set date for when we can expect both characters to debut.
Black Adam may arrive around October, should Season 1 last that long, as that's when the official movie is set to debut in theaters. It's likely the character may appear in MultiVersus ahead of the movie's release on October 21. But until there's an official announcement, all there is to go by is hearsay. We'll keep you up to date on what to expect from MultiVersus on Black Adam's debut.
On the other hand, Gremlins is a creature-heavy movie all about the mogwai, or furry creatures that you shouldn't feed after midnight. While the cuddly Gizmo is too cute to be too dangerous, Stripe on the other hand certainly can be. Gremlins could be considered a good Halloween movie, but it's likely MultiVersus wouldn't drop two characters at the same time. Unfortunately, there is no release date for Stripe from Gremlins at this time either.
MultiVersus is available to play for free right now.