20 Celebrities You Didn't Know Starred on 'The Muppet Show' as It Comes to Disney+
The Muppet Show is one of the most beloved shows ever made, and yet the five seasons of the kids classic, which ran from 1976 to 1981, have not really been available to stream. That has all changed, however, as Disney+ has released all episodes of the unique variety series starring Kermit and the gang.
Despite being filmed on the outskirts of London in the U.K., the show managed to tempt over some of the biggest names of the 1970s, with everyone from Julie Andrews to Alice Cooper making an appearance. Below are some of the most notable and totally unexpected guest that appeared on the show.
20 Celebrities you didn't know starred on The Muppet Show
NOTE: Episode numbers per IMDB. Disney+ order may differ.
Alice Cooper (Season 3, Episode 7)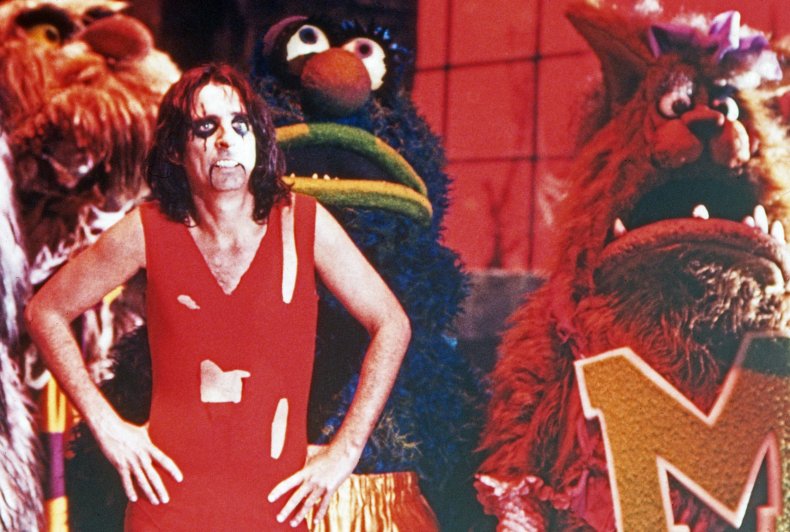 Though his very un-family friendly stage shows included (among other things) guillotines, electric chairs and buckets of fake blood, the shock rocker still made a committed performance of the family show as an agent of the devil who offers the Muppets the chance to sell their souls for a change at success.
Christopher Reeve (Season 4, Episode 18)
After becoming friends with Jim Henson and Frank Oz while filming Superman nearby, Reeve would occasionally provide background voices for the show. His first on-screen appearance, however, came later in the show, when he demonstrated his piano playing by accompanying Miss Piggy in a duet.
Cloris Leachman (Season 2, Episode 24)
Leachman's recent death led to many paying tribute to her for her Oscar-winning role in The Last Picture Show or her five Emmys. Her full range, however, can be seen in The Muppet Show, in which she sings, gets stranded on a desert island, organizes a hog call and acts alongside a plate of Muppet-ized vegetables.
Debbie Harry (Season 5, Episode 9)
Harry may have been the leader of the cooler-than-cool band Blondie, but she was not above a Muppet Show appearance, singing "Rainbow Connection" alongside Kermit and Blondie hits "One Way or Another" and "Call Me."
Diana Ross (Season 4, Episode 24)
Diana Ross is in the small list of celebrities who appeared on both Sesame Street and The Muppet Show. On the latter, she gets that rarest of things: a compliment from Statler and Waldorf.
Elton John (Season 2, Episode 14)
John was reportedly the inspiration for the look of Doctor Teeth, so the singer was a perfect guest for the show, where he performed some of his biggest hits including "Crocodile Rock" and "Don't Go Breaking My Heart."
Gene Kelly (Season 5, Episode 1)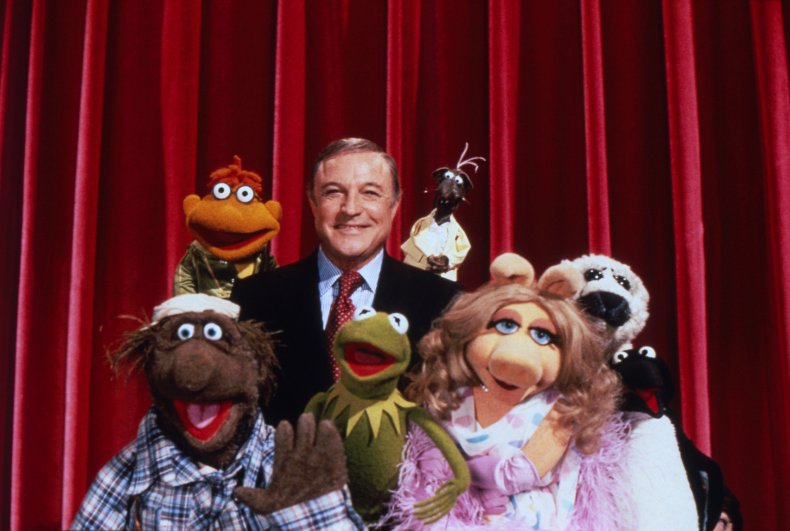 Gene Kelly danced with everyone from Judy Garland to Jerry from Tom and Jerry, so an appearance on The Muppet Show was all in a day's work for the Hollywood icon, who the Muppets 'convince' to sing "Singin' in the Rain."
Gladys Knight (Season 5, Episode 16)
Another Sesame Street and Muppet Show guest star, her appearance on the latter sees her board the "Friendship Train" and pays tribute to her favorite blues singers.
Harry Belafonte (Season 3, Episode 14)
The "Banana Boat Song" crooner has appeared across Muppet projects multiple times, but made his debut in an episode that sees him engage in a drum battle with Animal.
Joan Baez (Season 5, Episode 3)
The usually serious folk singer and activist let her hair down for the show, which for some reason sees her doing a Marlon Brando impression.
John Cleese (Season 2, Episode 23)
The comedy legend turned controversial tweeter co-wrote his episode of the show, in which he is tied to a chair and 'forced' to perform on the show.
Johnny Cash (Season 5, Episode 21)
The 'Man in Black' may have been more at home playing to a room of prisoners rather than Miss Piggy, Kermit and co, but he gives a game performance—though it is in front of a Confederate flag.
Julie Andrews (Season 2, Episode 17)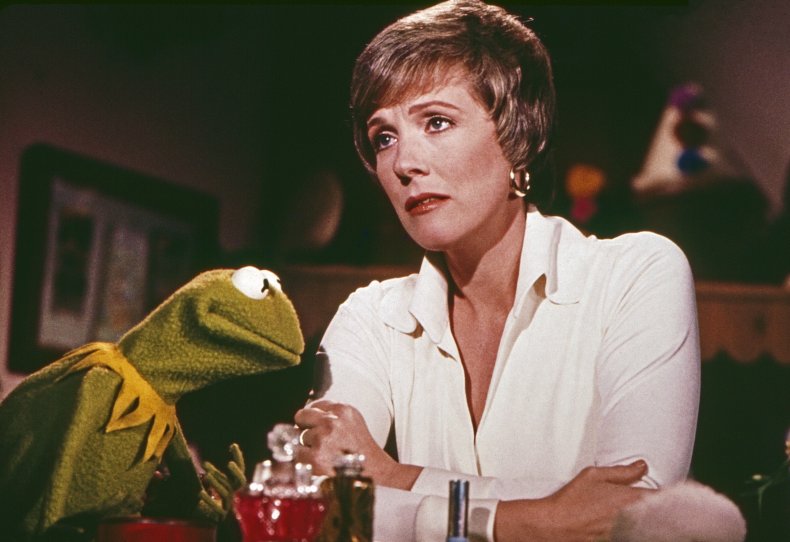 The Muppets appeared on a number of the Oscar winner's specials, and she returned the favor in 1977, performing "The Lonely Goatherd" with (you guessed it) a goat.
Liza Minelli (Season 4, Episode 14)
Cabaret star Liza Minelli appears in one of the strangest of The Muppet Show episodes, a murder mystery that sees her perform multiple characters (and, of course, sing multiple songs.)
Mark Hamill (Season 4, Episode 17)
The Muppet Show drummed up publicity for the upcoming The Empire Strikes Back (filmed nearby to the show) with an unlikely Star Wars crossover. Hamill appeared as himself and his 'cousin' Luke Skywalker alongside Chewbacca, C-3PO and R2-D2.
Rita Moreno (Season 1, Episode 5)
Another Oscar-winning song and dance woman, the West Side Story (and future One Day at a Time) actor is one of the first guests on the show, singing the standard "Fever" alongside Animal.
Roger Moore (Season 5, Episode 24)
The James Bond/Muppets crossover no one knew they needed finally happened in the last ever episode of the show to air, in which spies dressed as fluffy animals try to take out 007 as he performs Doctor Dolittle song "Talk to the Animals." They certainly don't make 'em like they used to.
Rudolf Nureyev (Season 2, Episode 13)
The Muppet Show (occasionally) was not afraid of a little high culture, such as when the famed ballet dancer appeared on the show. Reportedly, his appearance on the series turned the tide, with celebrities lining up to appear after they had previously been reticent to do so. If Nureyev could cope with dancing with a (nightmarish) human-sized ballerina pig Muppet and sing "Baby, It's Cold Outside" with Miss Piggy, then so could they.
Steve Martin (Season 2, Episode 8)
A natural fit for the madcap style of The Muppets, Martin showed off his musical skill by playing "Duelling Banjos."
Sylvester Stallone (Season 3, Episode 20)
In a sign of how much family-friendly entertainment has changed since the 1970s, Stallone's time on The Muppets is mostly about Scooter trying to stop groupies from tearing the Rocky Star's clothes off.
The Muppet Show is streaming now on Disney+.