Young Alabama Couple Dead in Another Apparent Murder-Suicide
A young married couple were found dead in their home after an apparent murder-suicide in the early hours of Sunday morning.
Police were called to the Alabama home of Devin Levon Walker and his wife Bernice Etienne Walker, both 24, after neighbors became concerned by a ferocious argument between the pair. The dispute had spilled outside at one point.
Officers arrived at the scene of the tragedy, the Winding Creek Apartments in Old Greensboro Road, Tuscaloosa, at around 2:15 a.m. The couple were found dead inside their home from apparent gunshot wounds.
Police believe that the husband—who they say had no previous criminal history—killed his wife before turning the gun on himself.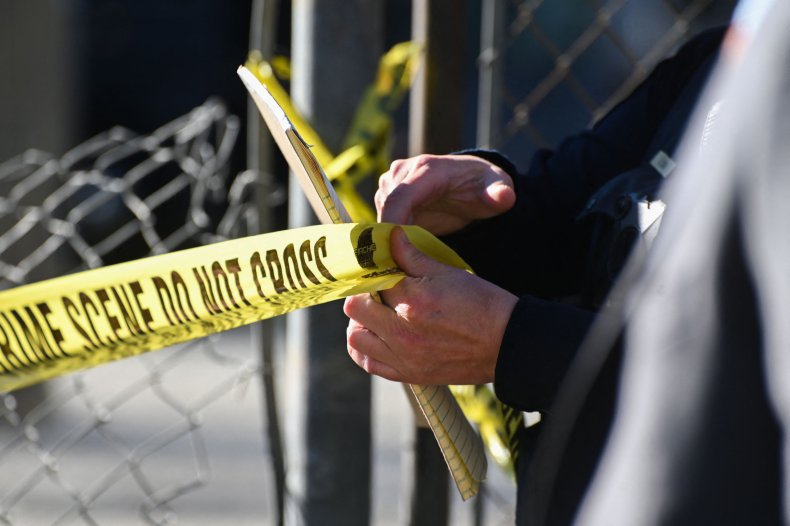 Captain Jack Kennedy of the Tuscaloosa Violent Crimes Unit (VCU) told Newsweek in a statement: "Several witnesses reported a man and woman were engaged in some type of domestic altercation, both inside and outside of their apartment. Officers arrived on scene to find both individuals inside their apartment, and both were deceased from gunshot wounds. The Violent Crimes Unit assumed the case. It was found that the couple was married.
"Examination of all physical evidence coupled with witnesses statements shows that the husband shot and killed his wife, before killing himself. This is a tragic example of domestic violence. We ask for the privacy of the victim's family at this time. Although there are no outstanding suspects at this time, the case will still be investigated to the same standards as every other case the VCU works."
The tragedy comes just days after a similar incident in Massachusetts.
Andrew Robinson is believed to have murdered his wife and 12-year-old son in Andover, Massachusetts, on Thursday. Police broke down the door of the family's home to find the 56-year-old suspected gunman, his 55-year-old wife Linda Robinson, and their 12-year-old son Sebastian Robinson all dead. They had each been fatally shot.
A parish of less than 500,000 people in Louisiana was rocked last week after two apparent murder-suicides in less than 12 hours.
According to the National Coalition Against Domestic Violence, 72 percent of all murder-suicides involve an intimate partner, while 94 percent of the victims of these are female. The Violence Policy Center reports that there are an estimated 11 murder-suicide cases a week across the U.S. Nine out of 10 involve a gun.
Although the vast majority of cases involve men murdering their families, the U.S. was rocked last week by news that a mom had allegedly murdered her children before trying to kill herself.
Lindsay Clancy, a 32-year-old labor delivery nurse, who was on maternity leave after the birth of her third child, stands accused of strangling her three young children, who were aged 5, 3, and 7-months before throwing herself from the top floor of her home.
Her lawyer has suggested she was suffering from postpartum depression or postpartum psychosis and was also hit by "overmedication." Her distraught husband, Patrick Clancy, has publicly begged for forgiveness and compassion for his wife, who he suggested had become "lost" while "the real Lindsay was generously loving and caring towards everyone" and loved being a mother.
She is now recovering from her injuries and was set to appear in court remotely from her hospital bed.
Update 2/15/23 6:37 a.m. ET: This article has been updated with comment from Captain Jack Kennedy of the Tuscaloosa Violent Crimes Unit.
If you or someone you know is considering suicide, please contact the 988 Suicide and Crisis Lifeline by dialing 988, text "988" to the Crisis Text Line at 741741 or go to 988lifeline.org.