MyPillow CEO Says Trump Will Remain President, as Kellyanne Conway Admits Biden Won
During a Friday interview, MyPillow CEO Michael Lindell said that President Donald Trump would continue to be president for "the next four years," even as Trump's former counselor Kellyanne Conway said that it looks as if President-elect Joe Biden "will prevail" in being seated as the next president in January 2021.
"I want the word to get out that Donald Trump will be our president for the next four years," Lindell said during a Friday Fox News interview, adding that he was 100 percent sure of it. He made his comments while demonstrating with "March for Trump" protesters demanding that Georgia's Republican Governor Brian Kemp help overturn the state's election results in Trump's favor.
Lindell told Fox News that he talked to former Trump campaign lawyer Sidney Powell earlier this week, asserting, "So I know firsthand." However, Powell was kicked off of Trump's legal team after making allegations that Republican candidates nationwide had conspired with communist countries to fraudulently win their 2020 election races. She offered no evidence to back up these claims.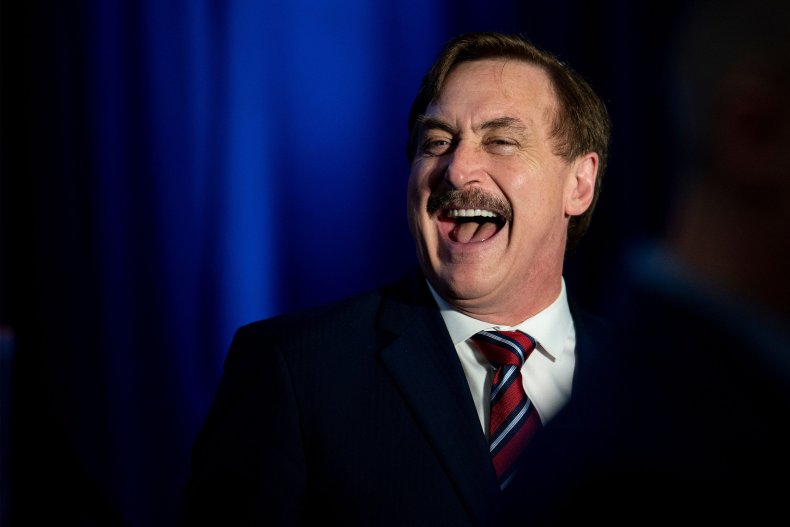 "I want people to have the awareness of what went on because the mainstream media is not showing you this," Lindell said at the protest. "All the corruption, by the time it's all opened up here and they see it, even the Democrats are going to go, 'Wow, at least my party tried to steal it.'"
Lindell's belief in the inevitability of Trump's second term stands at odds with that of Conway who said in an interview with Amanda Becker, a political reporter for the non-partisan gender and political news site The 19th, "If you look at the vote totals and the Electoral College tallies, it looks like Joe Biden and Kamala Harris will prevail."
Conway said that Trump "wants to exhaust all of his legal avenues," adding "of course, that is his right." However, she also noted that on November 23, Trump authorized the head of the General Services Administration (GSA) to begin the formal transition process for Biden's incoming administration.
The head of the GSA, Emily Murphy, had delayed the process for weeks after the election had been called in Biden's favor, preventing Biden's team from receiving federal money, workspace and information related to his becoming president.
Regardless, Trump continues to claim without evidence that widespread voter fraud put the election in Biden's favor, despite Biden holding a 306 to 232 Electoral College vote advantage over Trump and winning over 6 million more votes than the president nationally.
Newsweek contacted Lindell for comment.