Russia Brands Pelosi 'PR' Trip an Attempt to Divert from Ukraine 'Disaster'
Russia on Wednesday branded U.S. House Speaker Nancy Pelosi's visit to Taiwan an attempt to divert attention from what it called a "disaster" in Ukraine that Washington "created with their own hands."
In an interview with state-run Sputnik radio, Russian Foreign Ministry spokesperson Maria Zakharova blasted the visit to the self-ruled island, which China claims as part of its territory.
"This is an absolute disaster that the United States itself created with its own hands around Ukraine, the failure of everything that is connected in this regard in the European direction. Europeans have turned to Washington and wonder what will happen next, because winter is around the corner," she said. "The impasse required a drastic change in the information paradigm, which Pelosi did."
Moscow has sought to strengthen ties with Beijing, as Chinese support has helped Russian President Vladimir Putin while he faces global pariah status due to his invasion of Ukraine.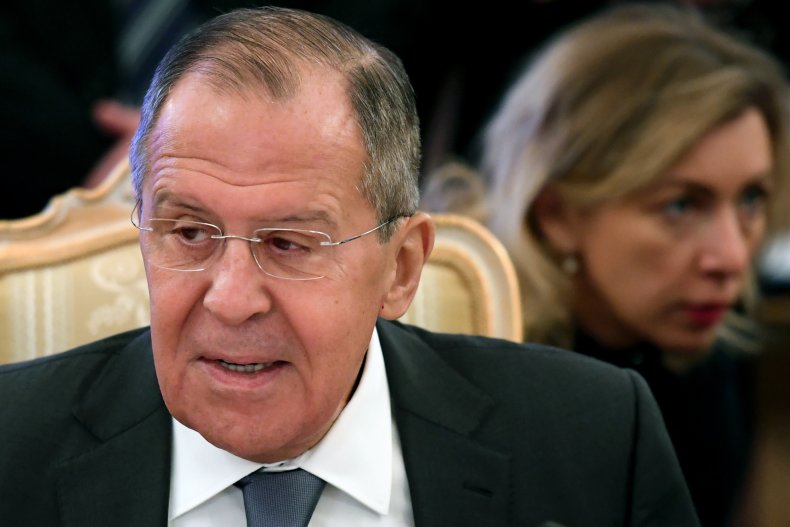 Zakharova described the move by Pelosi, the highest-ranking U.S. official in 25 years to visit Taiwan, as nothing more than "PR" that shows Washington is prepared to sacrifice its reputation for short-term benefits.
"The U.S. does not put a penny on any of its partners, whether they are their closest allies, strategic allies, whether they are partners, whether they are countries with which relations are developing in various directions, they do not care," she continued.
"For the sake of momentary profit, for the sake of instant conjuncture, for the sake of this notorious internal and external PR, they are ready to sacrifice everything, including the remnants of their own reputation," Zakharova added.
Russian Foreign Minister Sergei Lavrov separately told reporters on Wednesday that he believes Pelosi's Taiwan visit was prompted by Washington's desire to prove its "impunity and lawlessness."
"I cannot tell what was their motivation but there are no doubts that it reflects the very same policy we are talking about with regards to the Ukrainian situation," Lavrov told a press briefing following talks with Myanmar Foreign Minister Wunna Maung Lwin on Wednesday.
"This is a desire to prove to absolutely everyone [their] impunity and display their lawlessness. 'I do whatever I want'—it's like this," he said.
Lavrov said that he did not see any other "reason to create such an irritant literally out of nowhere, fully aware what it means for the People's Republic of China."
Newsweek has contacted the Biden administration and Pelosi's office for comment.
Shortly after Pelosi arrived in Taiwan late Tuesday, Beijing said it would it would respond by conducting retaliatory military exercises. The Chinese military released a map of exercises to begin in a matter of days that will surround the disputed island.
Washington officially cut ties with Taipei in favor of Beijing in 1979, three decades after the People's Republic of China was established through the Chinese Communist Party's 1949 victory against nationalists who established a rival government in Taiwan. But the U.S. has maintained informal relations nonetheless through political contacts and military support that has increased in recent years. China claims the self-ruled island of Taiwan as its own.
Pelosi met Taiwan President Tsai Ing-wen on Wednesday during her visit that China's Communist Party views as a provocation and as a challenge to its sovereignty. She told the Taiwanese leader that the U.S. wouldn't abandon its commitment to Taiwan.
"Today the world faces a choice between democracy and autocracy," Pelosi said. "America's determination to preserve democracy here in Taiwan and around the world remains ironclad."