Every U.S. Lawmaker to Call for Boycott of China's Winter Olympics
House Speaker Nancy Pelosi has joined a growing list of lawmakers calling for a diplomatic boycott of next year's Winter Olympics in Beijing over China's human rights record.
The Chinese government has drawn scathing criticism from the West for its mass internment of Uyghur Muslims in the western region of Xinjiang and its violent clampdown of protests in Hong Kong.
Both issues have cast a giant shadow over the 2022 Winter Olympics, which are set to be staged in China for the first time. Beijing is set to be first city in the world to host the Summer and Winter Games—it played host to the 2008 Olympics.
Pelosi and fellow politicians have criticized U.S. companies that are Olympic sponsors for their silence over Beijing's human rights record.
"What I propose—and join those who are proposing—is a diplomatic boycott," the House speaker told a bipartisan congressional hearing on the issue on Tuesday.
The boycott, Pelosi added, would see "lead countries of the world withhold their attendance at the Olympics."
The House speaker said world leaders should "not honor the Chinese government by having heads of state go to China" for the Games, which are scheduled to run between February 4 and February 20 next year.
"For heads of state to go to China in light of a genocide that is ongoing—while you're sitting there in your seat—really begs the question, what moral authority do you have to speak again about human rights any place in the world?," she continued.
Republican New Jersey Representative Chris Smith, who led the hearing, called for sponsors to be held accountable and be asked to testify in front of the Congress.
"Big business wants to make lots of money, and it doesn't seem to matter what cruelty—even genocide—that the host nation commits," he said.
Representative Jim McGovern, a Massachusetts Democrat, called for the International Olympic Committee to postpone the Games by a year and relocate them to "a country whose government is not committing atrocities."
"If we can postpone an Olympics by a year for a pandemic, we can surely postpone the Olympics for a year for a genocide," McGovern said, noting the IOC last year postponed the Tokyo Olympics because of the COVID-19 outbreak.
The trio are the latest additions to a growing list of bi-partisan lawmakers calling for a boycott. In April, Republican Senator Mitt Romney of Utah introduced an amendment to broader legislation calling for the U.S. to implement a diplomatic boycott to counter the threat posed by Beijing.
In February, Nikki Haley, the former U.S. ambassador to the United Nations, warned allowing Games to go ahead could lead to China perpetrating "greater horrors" in the future.
"We must boycott the 2022 Winter Olympics in China," Haley, a Republican and the former governor of South Carolina, tweeted in February.
"It would be a terrible loss for our athletes, but that must be weighed against the genocide occurring in China and the prospect that empowering China will lead to even greater horrors down the road."
In March, former Secretary of State Mike Pompeo said there were "eerie similarities" between allowing China to host the Winter Olympics next year and Nazi Germany staging the 1936 Olympics in Berlin.
"We know the history and those of us who have worked with our friends in Israel and have worked on anti-Semitism have talked about never allowing what happened in the 1930s to happen again," Pompeo told America Reports host John Roberts.
"What's happening in the 1930s is happening in western China today. There are eerie, eerie similarities between the two, and hosting the Olympic Games—as the Germans were able to do in 1936—gave great credibility to that regime.
"We ought not to permit that to happen. The International Olympic Committee has a responsibility to make sure that host for these games deserve it. This regime certainly does not."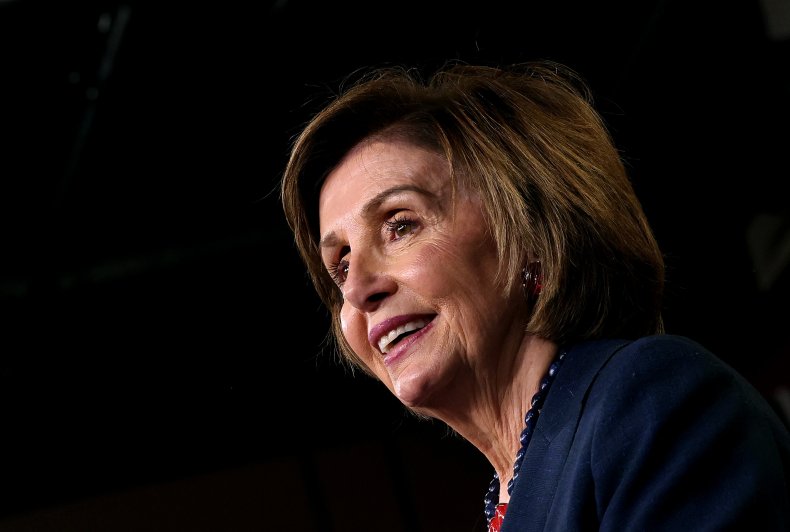 Pompeo's warning came just a week after the U.S. Olympic and Paralympic Committee (USOPC) pushed back against calls to boycott the Winter Olympics, suggesting "boycotts do not work".
USOPC president Susanne Lyons acknowledged the severity of the issue, but said boycotting the Winter Olympics would only be detrimental to athletes.
"While we would never want to minimize what is happening from a human rights perspective in China, we do not support an athlete boycott," she told Agence France-Presse.
Drawing parallels with the U.S. boycott of the 1980 Olympic Games in Moscow, Lyons said political intervention was far likelier to achieve tangible results than athletes shunning events.
"We believe such boycotts have not been effective in the past, particularly in 1980," she added. "Those boycotts only hurt athletes who have trained their entire lives for this opportunity to represent their country.
"We believe this is an issue that should be addressed at a government to government level with China."
According to estimates from a panel from the United Nations and human rights campaigners, approximately one million Uyghurs and other Muslim minorities are held in internment camps in the Xinjiang region.
Beijing has strongly refuted the accusations, describing the camps as "vocational centers" whose goal is to eradicate terrorism, improve employment opportunities and re-train inmates.
Speaking to Reuters this week, Liu Pengyu, a spokesperson for the Chinese embassy in Washington, D.C., warned Washington had no jurisdiction to call for a boycott of the Games.
"I wonder what makes some U.S. politicians think they actually have the so-called 'moral authority?' On human rights issues, they are in no position, either historically or currently, to make wanton groundless criticism against China," he said.