The U.S. Olympic and Paralympic Committee (USOPC) has pushed back against calls to boycott the 2022 Winter Olympics over China's human rights record.
Beijing is set to host the 24th edition of the Winter Olympics between February 4 and February 20 next year, becoming the first city in the world to host the Summer and Winter Games—it played host to the 2008 Olympics—as China welcomes the Winter Olympics for the first time.
The Chinese government, however, has drawn scathing criticism from the West for its mass internment of Uyghur Muslims in the western region of Xinjiang and its violent clampdown of protests in Hong Kong.
Speaking on Wednesday, USOPC president Susanne Lyons acknowledged the severity of the issues but insisted the body would not urge athletes to boycott the Games.
"While we would never want to minimise what is happening from a human rights perspective in China, we do not support an athlete boycott," she told AFP.
Lyons said boycotting the Winter Olympics would only be detrimental to athletes and urged the U.S. government to address both issues via diplomatic channels.
Drawing parallels with the U.S.' boycott of the 1980 Olympic Games in Moscow, she indicated that, historically, shunning events of such magnitude was ultimately a futile exercise.
"We believe such boycotts have not been effective in the past, particularly in 1980," Lyons said. "Those boycotts only hurt athletes who have trained their entire lives for this opportunity to represent their country.
"We believe this is an issue that should be addressed at a government to government level with China."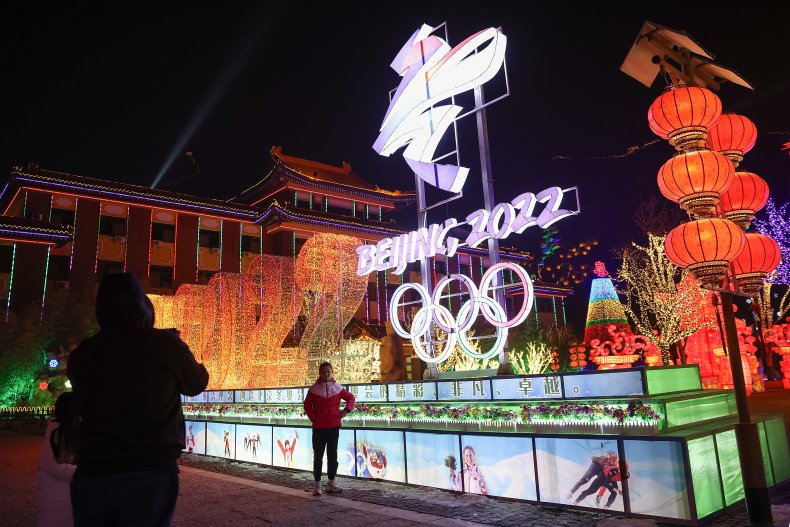 In January 1980, President Jimmy Carter called for an international boycott of the games if the Soviet Union did not pull out of Afghanistan, which it had invaded the previous year, by the end of February.
Carter lived up to its threat and the boycotted the Games along with Canada, China, West Germany and several South American and African countries.
Additionally, a number of countries including Australia and Ireland took part in the Games under the Olympic flag rather than their respective national flag, while Great Britain allowed athletes to participate if they felt fit to do so.
Four years later, the Soviet Union led its own boycott as 14 Eastern Bloc countries and allies declined to take part in the 1984 Olympics in Los Angeles.
Last month, International Olympic Committee vice president Dick Pound said boycotting the Games would be "a gesture that we know will have no impact whatsoever".
Lyons echoed the message on Wednesday.
"We need to understand what the impact was in 1980 when we boycotted," she added.
"What was meant to be accomplished by that boycott was not accomplished. In fact all that happened was that the hopes and dreams of a large number of athletes never came to fruition."
Beijing has come under mounting international pressure over its policies in the Xinjiang region, where human rights groups and a panel from the United Nations have estimated approximately one million Uyghurs and other Muslim minorities are held in internment camps.
China has repeatedly refuted the accusations, insisting the camps are simply "vocational centers" whose goal is to eradicate terrorism, improve employment opportunities and re-train inmates.
The camps, Beijing has previously argued, are necessary to reduce and eliminate the growing influence of violent Islamist groups and separatist movements that have launched attacks on Chinese citizens.
The U.S., however, has compared the treatment of Uyghurs to genocide.
"Forcing men, women, and children into concentration camps, trying to in effect reeducate them to be adherents to the Chinese Communist Party—all of that speaks to an effort to commit genocide," Secretary of State Antony Blinken said in January.
Last month, a coalition of featuring over 180 human rights groups signed a letter pleading world leaders to call for a boycott of the 2022 Winter Olympics.
In Washington, President Joe Biden has come under increasing pressure to send a strong message to Beijing. In February, a group of U.S. Republican senators introduced a motion calling for the IOC to strip China of the Games.
"We're not currently talking about changing our posture or our plans as it relates to the Beijing Olympics," White House spokeswoman Jen Psaki said in response to the motion at a press briefing the following day.
Across the Atlantic, the British government has adopted a similar stance.
In February, U.K. Prime Minister Boris Johnson rejected calls for Western countries to boycott the Games, while insisting Britain was "leading international action in the U.N. to hold China to account".
In a message striking similar tones to the one USOPC delivered on Wednesday, the British Olympic Association (BOA) said it was "fully supportive" of Johnson's approach.
"We do not believe that boycotting the Olympic Winter Games is the right solution and feel that the athletes who have trained all their lives for this moment should be able to go and compete and represent their country," a BOA spokesperson told the BBC.
"As we saw in Moscow in 1980, sporting boycotts don't work. They penalise the athletes whilst leaving the greater political problems unaddressed or unsolved."
About the writer
Dan Cancian is currently a reporter for Newsweek based in London, England. Prior to joining Newsweek in January 2018, he was a news and business reporter at International Business Times UK. Dan has also written for The Guardian and The Observer.