NATO Outlines How It Will Respond if China Supplies Weapons to Russia
Boris Pistorius, the defense minister of Germany, has outlined how NATO would respond should China transfer weapons to Russia in the ongoing war in Ukraine.
On the sidelines of a summit in Stockholm, Pistorius said the support for Kyiv will be strengthened even further if China starts supplying weapons to Russia, DW News reported on Thursday, noting that Ukrainian Defense Minister Oleksii Reznikov and NATO Secretary General Jens Stoltenberg were also participating in the Stockholm meeting and discussed the supply of weapons to Kyiv.
China has denied allegations that it had suggested supplying Russia with weapons. CIA Director William Burns has said that the U.S. was "confident" Beijing is considering supplying Moscow with lethal equipment to support its invasion of Ukraine.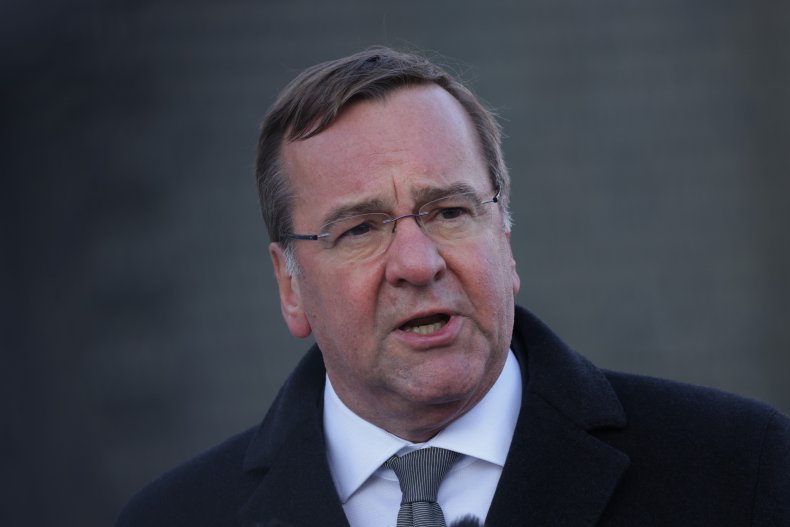 Burns told CBS on February 26 that he did not believe a final decision has been made and that there was no evidence of "actual shipments of lethal equipment." White House National Security Advisor Jake Sullivan told the network that such a move would "come at real costs to China."
Hitting back at those claims, Chinese Foreign Minister Qin Gang told reporters on the sidelines of China's annual parliamentary meeting on Sunday that Beijing "did not create the crisis...It is not a party to the crisis."
"And it has not provided weapons to either side of the conflict. Why on earth are there blame and sanctions on China? This is absolutely unacceptable," Qin said. "There seems to be an invisible hand pushing for the protraction and escalation of the conflict. Ukraine crisis is a tragedy that could have been avoided."
Earlier, on February 20, Wang Wenbin, a spokesperson for the Chinese foreign ministry, accused the U.S. of "shifting blame and spreading disinformation."
"It is the United States, not China, that is continually sending weapons to the battlefield," said Wang.
According to data released on February 21 by the Germany-based Kiel Institute for the World Economy, global aid given to Ukraine throughout the war amounted to €143.6 billion ($152.7 billion) as of January 15.
The U.S. is the largest contributor to Ukraine in terms of total financial aid. Washington has also pledged to provide Kyiv with 31 U.S.-made Abrams tanks. Joe Biden has described them as "the most capable tanks in the world."
Do you have a tip on a world news story that Newsweek should be covering? Do you have a question about the Russia-Ukraine war? Let us know via worldnews@newsweek.com.