NBA Fans Sneak Lobster Into Playoff Game in Video Viewed Over 2M Times
The Smoothie King Center in New Orleans, Louisiana, enjoyed a full house for its sold-out game between the New Orleans Pelicans and the San Antonio Spurs on April 13—but one non-paying audience member still snuck into the stands.
A video shared on the TikTok account @themeparksss showed a group of fans sneaking a live lobster into the game. The young men termed it a "reverse lobster heist" in the clip viewed 2.2 million times, which did not provide any particular reason for the endeavor.
The adventure started with the lobster taped to one fan's torso, secured inside a plastic bag and covered by his sweatshirt. The next clip showed the group walking into the Smoothie King Center, followed by a clip of the lobster plopped on the floor of the stands between their feet. "We snuck a lobster into an NBA Playoff Game," text overlay on the video declared, panning between the crustacean and Spurs-Pelicans game in the packed arena.
The lobster eventually got its own seat in between the fans. After the game, it was even perched out in the open atop a stand. "Victory lob," the Pelicans fans said in text overlay. The Pelicans won 113-103 against the Spurs, which were eliminated from playoff contention. Apparently, the lobster was a Pelicans fan as well.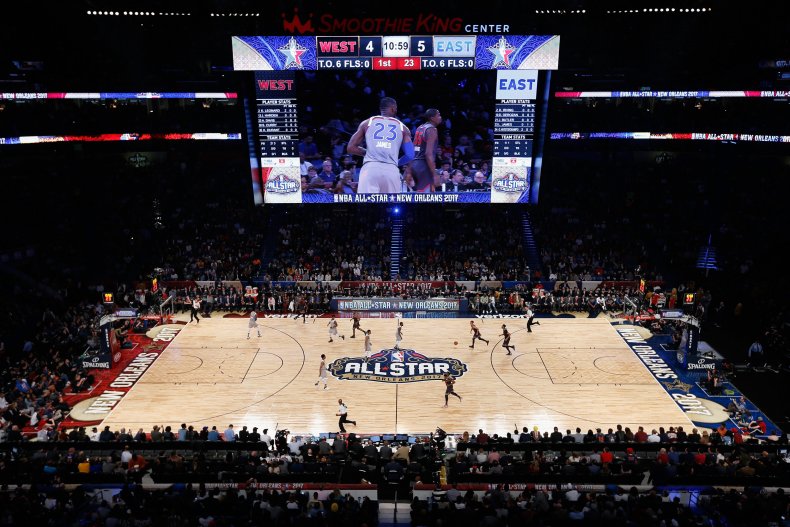 The triumphant soundtrack to the video was the ending of Out There, a song from Disney's The Hunchback of Notre Dame, in which the hunchback Quasimodo dreamt of spending one day in the world outside his cathedral.
Viewers were delighted by the seemingly arbitrary heist.
Even the TikTok account of the Kansas City Chiefs took note, commenting, "Mission: accomplished...?"
"Bro went further than any other lobster ever," another comment said.
"This would only happen in NOLA," observed another amused viewer.
The Smoothie King Center website said that animals are "prohibited" in the building, with the sole exception of service animals helping patrons with disabilities.
However, lobster owners might be pleased to know that they can in fact fly with the crustaceans, according to TSA security screening guidelines posted online.
"A live lobster is allowed through security and must be transported in a clear, plastic, spill-proof container," said a page dedicated to the marine animal. "A TSA officer will visually inspect your lobster at the checkpoint. We recommend that you contact your airline to determine your airline's policy on traveling with your lobster before arriving at the airport."
Newsweek reached out to @themeparksss for comment.