NCIS brought its most recent episode to a close on May 4 with a tribute to a crew member who recently died. Season 18, Episode 13 of the CBS show, titled "Misconduct," ended with a title card reading "in memory of our friend and colleague Shannon Soucie. We will miss you."
Why NCIS paid tribute to Shannon Soucie
Shannon Soucie was a hair stylist on NCIS, beginning on the show's third season (2005 to 2006) and remaining on the series for 15 years. She died on April 19, 2021, at the age of 55.
Before joining NCIS, she had been in the industry for a decade, according to the Make-Up Artists and Hair Stylists Guild obituary. She worked on films like Primary Colors, Man in the Moon and The Last Samurai, and on TV series like Lois & Clark, CSI, and the show that NCIS span off from, JAG.
In 2000, Soucie was part of a team nominated for an Emmy for Outstanding Hairstyling for a Miniseries, Movie or a Special. This was for Geppetto, a TV movie reimagining the Pinocchio story starring Drew Carey and Julia Louis-Dreyfus.
Soucie was also part of an industry family. Her father Gerald "Jerry" Soucie was a make-up artist, who worked on projects like National Lampoon's Animal House and Police Academy 6 before his death in 1989. Her brother Mark is a studio electrician.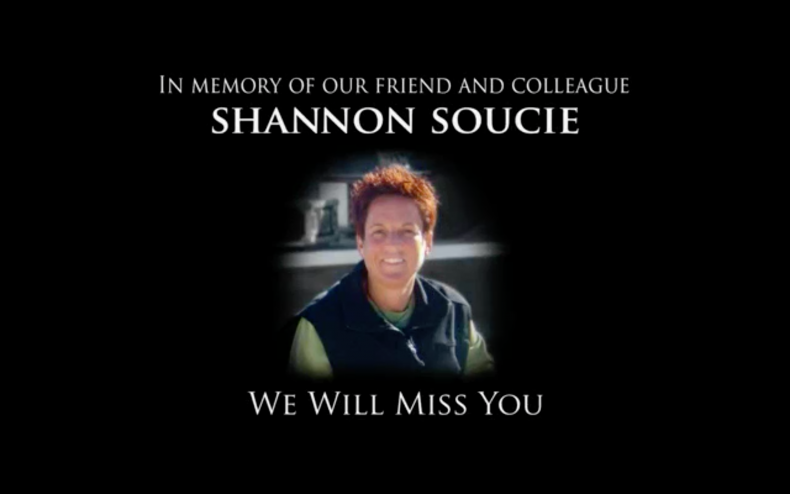 Soucie was a member of the Make-Up Artists and Hair Stylists Guild. In its obituary for the stylist, the head of the hair department at NCIS, Carla Dean, said she was "always happy and smiling, wanting everyone to be okay," and that "she was the best haircutter."
The obituary said of her: "Shannon joined our local [guild] in 1996, and right away established herself as a hairstylist one could count on. Whether working on principals, supporting players or background performers, she brought a quiet, efficient work ethic to her craft, making her a valuable team player.
"In her free time, Shannon was an avid player in Women's Softball, playing the position of short stop. She was very proud of the fact her team won several division championships over the years. Anyone on the NCIS set will tell you about her love of baseball, and how she could carry on a conversation about the sport with the best of them."
NCIS episodes will often end with title cards paying tribute to late crew members, many of whom have been part of the family of the show for over a decade. Many cast members have spoken about how close the cast and crew feel on the show. In a CBS roundtable in 2019, for example, NCIS producer Frank Cardea said: "I think we're one of the few procedural shows that has humor. And it's a family. It feels like a family, both on camera and off camera. I think that comes through. You feel comfortable with these people, and you know these people like each other...Most of them [the crew] have been here from day one."
NCIS Season 18 airs Tuesdays at 8 p.m. ET / 7 p.m. CT on CBS. All previous episodes are streaming now on Paramount+.