'NCIS' Renewed for Season 19—But It Could Be the Final Season
NCIS airs its current season finale on May 25 on CBS, and there's good news for fans of the super-hit show. In April 2021, the show was renewed for Season 19, with Mark Harmon set to return as Leroy Jethro Gibbs after reports he was trying to leave the show.
What we know about NCIS Season 19
NCIS is coming back for another season later this year, but there will be a small change for viewers.
NCIS has spent the last few years on Tuesday nights at 8 p.m. ET / 7 p.m. CT on CBS. When the show returns, however, it will be on Monday nights at 9 p.m. ET / 8 p.m. CT, sharing a night with the upcoming NCIS: Hawai'i.
When exactly these two shows will air has not been revealed. However, all but one season of NCIS has begun at the end of September—that one season being Season 18, which was delayed due to the coronavirus. Based on those previous seasons, Season 19 will have a release date of either September 20 or September 27, 2021.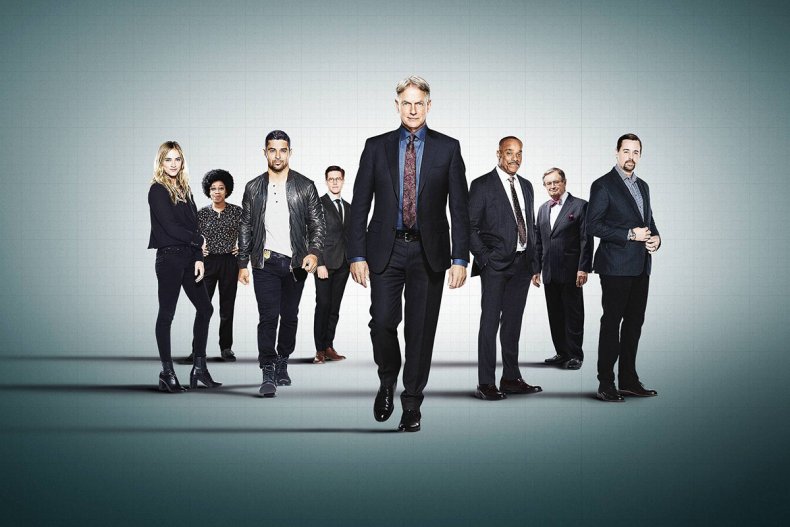 In terms of the cast, Mark Harmon is the only cast member who has been confirmed to return, with the actor signed up for at least one more season. Also expected to return (depending on any NCIS: LA-style surprise season finale departures) are Sean Murray as Timothy McGee, Wilmer Valderrama as Nick Torres, Emily Wickersham as Eleanor Bishop, Diona Reasonover as Kasie Hines, Brian Dietzen as Jimmy Palmer and Rocky Carroll as Leon Vance.
Also expected to be back for Season 19 is Jessica Knight (Katrina Law), the hostage negotiator introduced in the penultimate episode of the current season. When she signed up for the show, her contract had an option for her return if the show was renewed.
Why Season 19 may be the last season of NCIS
Though Harmon has signed up for Season 19, his future on the show is still in question. Per The Hollywood Reporter (THR), the actor was exploring leaving the show, only to be told the show would end if he decided to leave.
One of the options explored was that Harmon would appear in Season 19, but in a reduced role. NCIS similarly allowed Dr. 'Ducky' Mallard actor David McCallum to reduce his role on the show as he got older in the past.
With Harmon possibly reducing his time on the show, and CBS executives saying the show will come to an end if he leaves, time may be running out on the series. THR reports that the decision on whether the show is ending has not been made yet, however, so viewers will have to keep up with the latest developments at CBS.
The NCIS Season 18 finale airs on Tuesday, May 25 at 8 p.m. ET / 7 p.m. CT on CBS. All previous episodes are available in Paramount+.