What the 'NCIS' Boss Said About Michael Weatherly Returning as DiNozzo
NCIS has already been confirmed for Season 20—and fan attention is already on who will be returning to the CBS show.
Michael Weatherly is probably top of most fans' lists when it comes to actors they want to see come back to NCIS. Up until now, the reason that the actor had not returned as Anthony DiNozzo was because of his filming commitments to fellow CBS show Bull.
Bull has now ended its run, leading fans eagerly waiting to find out whether Weatherly will choose to return. Weatherly has teased fans over the years with a return, and now one of NCIS's two showrunners has spoken about a potential DiNozzo return. Here's what he said.
Will Michael Weatherly Return to 'NCIS'?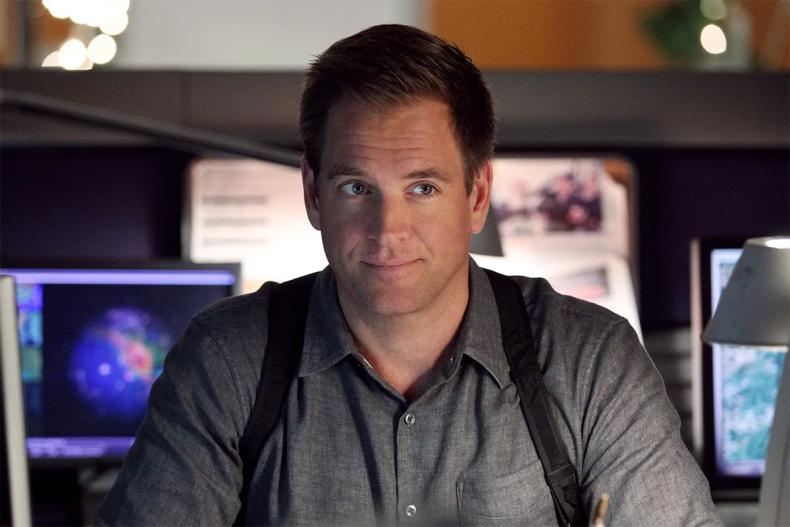 Executive producer Steven D. Binder discussed the possible return of Weatherly in a TV Insider interview that came after the NCIS Season 19 finale.
Asked about a DiNozzo return, Binder said: "I absolutely would love to do something like that."
However, it seems like it might be a while before DiNozzo gets reunited with his former team. Binder added: "The last conversation I had with him was that he's going to take some time off and rest because he went from a very difficult schedule on NCIS to headlining his own show for six years, through COVID, but I can say that I consider him a friend, so it's not a difficult conversation to have with him. It's just a question of whether or not it works out."
Weatherly has previously spoken about the intense schedule for filming NCIS. He told People after his final season of the show had aired: "Last year I did 26 episodes of NCIS the franchise, which is insane.
"You wouldn't really want a mortal person to be doing that, but luckily I'm made of titanium and it's very strong." Asked if he would return to the franchise, he said: "I would absolutely be open to anything and everything—including things that no one's even thought of yet. So, I would say the long answer is yes."
Then, in 2018 (before Cote De Pablo's return to the show as Ziva David) he said: "Yes I believe Ziva is alive and I will always be ready to play DiNozzo when the time is right..."
The Bull actor has also not been above teasing fans with his potential return. In July 21, he posted a throwback photo onto Twitter that led many to believe he was returning to the NCIS set.
According to NCIS canon, DiNozzo and Ziva David have been reunited in Paris, where they live with their daughter Tali. Many fans had hoped that they would get a Tony-Ziva reunion when de Pablo filmed a number of episodes of Season 17, but due to Weatherly's Bull commitments this ended up not happening.
NCIS Season 20 is coming to CBS in September. Every episode so far is streaming now on Paramount+.