Nebraska's First Lethal Injection Execution Will Use New Cocktail of Drugs, Including Fentanyl
Officials in Nebraska as set to perform the first execution in the state in two decades using an untried cocktail of drugs.
Carey Dean Moore is scheduled to be executed on August 14 at the Nebraska State Penitentiary at any time between 12:01am and 11:59pm, KETV.com reported.
Moore has been on death row longer than any other prisoner in Nebraska and this is his seventh planned execution date. Moore, however, has no legal challenges pending against his death. He was handed the death penalty for the 1979 murder of Reuel Van Ness, Jr. and Maynard Helgeland, two taxi drivers in Omaha.
The last execution in Nebraska was death by electric chair in 1997. And Moore's case marks the first time a lethal injection will be used in the state.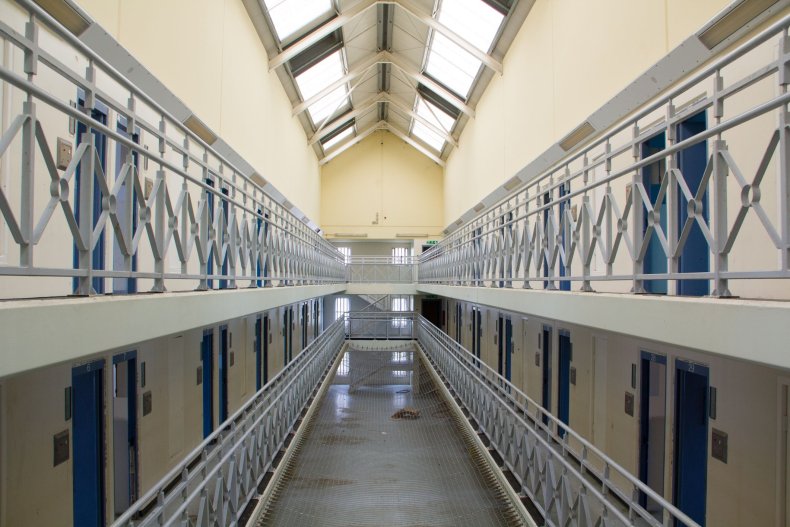 The four-drug series includes diazepam to put him to sleep, and fentanyl, a potent painkiller 30 to 50 times stronger than heroin, according to a statement by Nebraska State Penitentiary. Cisatracurium besylate will paralyse Moore to make him unable to breathe; while potassium chloride will stop his heart. Prison officials will also flush the IV drip with saline solution to make sure the drugs enter his system.
Moore's case will mark the first time diazepam, fentanyl and cisatracurium have been used in an exeuction.
Dr. Joel Zivot, associate professor of anesthesiologyand surgery at Emory University School of Medicine, told Newsweek: "Lethal injection, by any chemical configuration, kills with cruelty for a variety of reasons. In the case of Nebraska, the inmate will likely be aware as he develops organ failure and, as a consequence of the paralysis caused by cisatracurium, he will die by choking to death."
Deborah Denno, law professor and lethal injection expert at Fordham University, told the Associated Press experimenting with new drug combinations raises the risk of an error.
Read more: Oklahoma is giving up on lethal injections, plans on using nitrogen to suffocate inmates
Zivot argued these specific drugs were selected becase they are those which the state could obtain. "Doctors now find themselves in a desperate battle with correction officials as they seek to remove drugs critical for the treatment of patients and instead attempt to repurpose them as poisons with the purpose of killing."
Nebraska State Penitentiary did not immediately respond to a request for comment.
31 states have the death penalty, but several have gubernatorial moratoria in place. Since 1976, there have been over 1479 executions in the U.S., with lethal injection the most common method. It also has the highest rate of failure, at above seven percent.
Following one recent botched execution in Alabama, inmate Doyle Lee Hamm had his death penalty quashed after he was repeatedly punctured as officials struggled to insert the IV drip before his death warrant expired. Washington and Utah are among the states which appear to be considering banning capital punishment due to changing attitudes towards the practice.
But Nebraska has taken the opposite approach, with voters reinstating the death penalty in 2016, after lawmakers repealed the death penalty a year prior.
This article has been updated with comment from Dr. Joel Zivot.