The 25 Most-Watched TV Shows on Netflix in 2021
Netflix had a mixed year in 2021. While it had a noticeable slowdown in subscriber growth midway through the year due to COVID hitting production schedules, it also launched some of its biggest-ever TV shows like Bridgerton and Squid Game.
The good and bad news is reflected in this year's list of its most-watched shows, based on data from streaming analytics company FlixPatrol.
Noticeably absent from the list are some of Netflix's biggest U.S. shows. The streamer did get out new seasons of You, Sex Education and Lucifer. But other big shows like Stranger Things, The Crown and Ozark all had to skip 2021, and the streamer's American output was noticeably light on breakout hits.
The good news, however, was that there was more attention paid to shows the streamer was making in other countries and languages. In this list, the top three shows aren't in English, indicating that the service may have done a good job of making TV a global market in a way that it never has been before.
Netflix's Top 25 Most-Watched Shows in 2021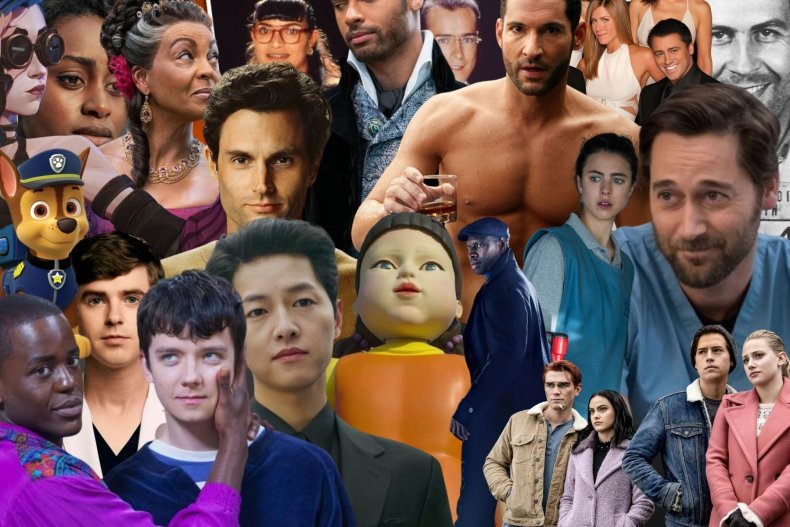 25. Sweet Tooth
Netflix had a mixed bag with fantasy series in 2021. While shows like Cursed were canceled after one season, the streamer had a hit with Sweet Tooth, a show about a half-human half-deer boy living in a post-apocalyptic world. Season 2 has been ordered.
24. Snowpiercer
Snowpiercer is the TV show based on the Bong Joon-ho movie of the same name, and was a big hit while the world was talking about his film Parasite. Season 2, however, proved the show about a post-apocalyptic train could run on its own steam.
23. Friends
In the U.S., Netflix may have lost Friends to HBO Max, but subscribers across the world can still watch the adventures of Ross, Rachel, Phoebe, Chandler, Monica and Joey on the streamer. Even 25 years later, it seems this show, as Chandler would say, could not BE any more popular.
22. Arcane
This year has seen other streamers like Disney+ bring out their intellectual property big guns, hoping familiar characters will tempt you away from Netflix. Netflix countered by buying the rights to make shows about big properties like League of Legends. The result is the animated fantasy Arcane.
21. Shadow and Bone
Another fantasy hit of 2021 was Shadow and Bone, Netflix's adaptation of Leigh Bardugo's dense fantasy world of magic, shadowy realms and young adult heroes locked in generational wars. After the success of the first season, Season 2 starts filming in Budapest, Hungary, in January 2022.
20. Pasion de Gavilanes
Many non-Netflix originals are popular on the platforms, but few genres do as well as telenovelas – something about the long seasons and the wild plot twists make them perfectly bingeable. Another telenovela was the most-watched, but Pasión de Gavilanes (Hidden Passion) was also a big hit.
19. Behind Her Eyes
Certain commentators love to complain about so-called "cancel culture" and how "woke mobs" are stopping shows getting seen, but Behind Her Eyes proves them all wrong. The astral projection drama remains on Netflix despite being called out by dozens of publications for its homophobic ending.
18. Riverdale
Viewing numbers may be way down on Riverdale on The CW in the U.S., but the show remains a big international hit, making top 10s across the world every time a new episode drops. An audacious Season 6 that killed off a number of characters continued this trend.
17. Paw Patrol
Netflix provides much for many people, but one of its under-reported functions is as an unofficial babysitter. The autoplay function means frazzled parents can sit their kids in front of Paw Patrol and know that the service will keep serving them endless doggy dilemmas to keep them quiet.
16. Sex Education
One of Netflix's biggest shows, Sex Education, came back for Season 3 in 2021. The new season saw the show starting the creak under the weight of too many characters, but that didn't stop it becoming one of the year's hits – and it didn't stop Season 4 being ordered.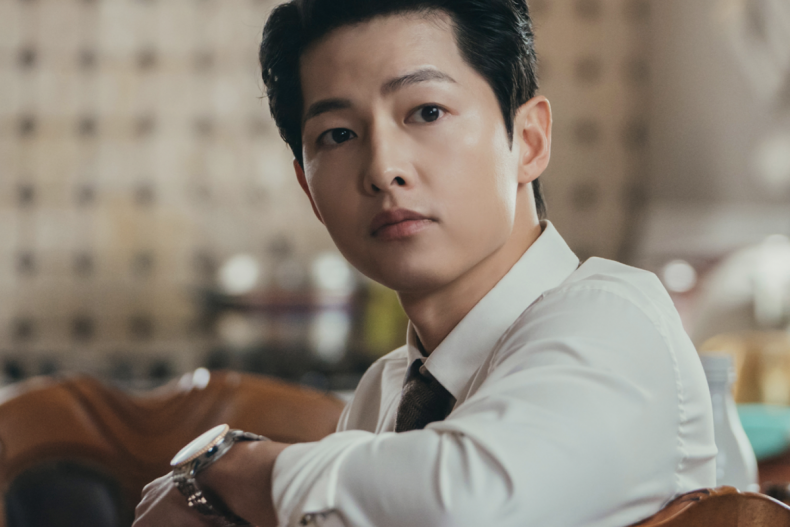 15. Vincenzo
Squid Game (more on that later) made the world take notice of Korean dramas (K-dramas), but the country has been producing streaming hits for the last few years that international viewers had been binging. Preceding Squid Game in the Netflix charts was Korean man-joins-the-Italian-mafia drama Vincenzo.
14. Pablo Escobar, The Drug Lord
Two genres have been guaranteed winners for Netflix – true crime documentaries and dramas about life in the cartels. Finally in 2021, the streamer was able to bring both together with its doc about Pablo Escobar – whose story, of course, had already been told in Narcos.
13. You
Starting life as a canceled Lifetime drama, You became an unlikely massive hit once it dropped onto Netflix. Now, the show seems unkillable – unlike the long line of victims Joe Goldberg (Penn Badgley) left first in the big city, and then in Season 3 in suburbia.
12. The Good Doctor
American medical dramas are another genre that is surprisingly popular around the world. Two network shows have made this most watched list – the first of which is the Freddie Highmore autistic surgeon drama The Good Doctor, whose fifth season airs on ABC in the U.S.
11. Yo soy Bette la fea
Another telenovela, Yo soy Bette la fea also made it onto last year's most-watched list. Generally considered to be one of the most popular shows of the genre, the story of an "ugly" girl's progression in business (which inspired the U.S. show Ugly Betty) is still popular two decades later.
10. Ginny & Georgia
Taylor Swift may have taken exception at what she called a "sexist" joke at her expense in the show, but this ironically may have made more people pay attention to a show that previously been dismissed as a poor man's Gilmore Girls by many TV critics.
9. Maid
A sleeper hit for the streamer, this story of a single mother escaping abuse by becoming a house cleaner snuck up the Netflix charts while the world was obsessed with You and Squid Game. By the end of its run, it was a hit, and gained three Golden Globe nominations.
8. Who Killed Sara?
...A question that the world was asking when the Spanish murder mystery series hit the streamer in March. Two seasons in, we are no closer to an answer – though luckily a third season is on its way, which might finally reveal what caused that parasailing accident.
7. Lucifer
Aka the show that gave fans of every single canceled show false hope that Netflix would save their series. The reason for this hope was that Lucifer has been a genuine success for the streamer since it was saved from Fox, ending after three additional years of devilish dealings.
6. New Amsterdam
The second hit American medical show on Netflix is New Amsterdam, NBC's series set at one of America's oldest hospitals. Season 4 is streaming now on NBC, while international viewers have been coming to the streamer to get their fix of dishy doctors and drama.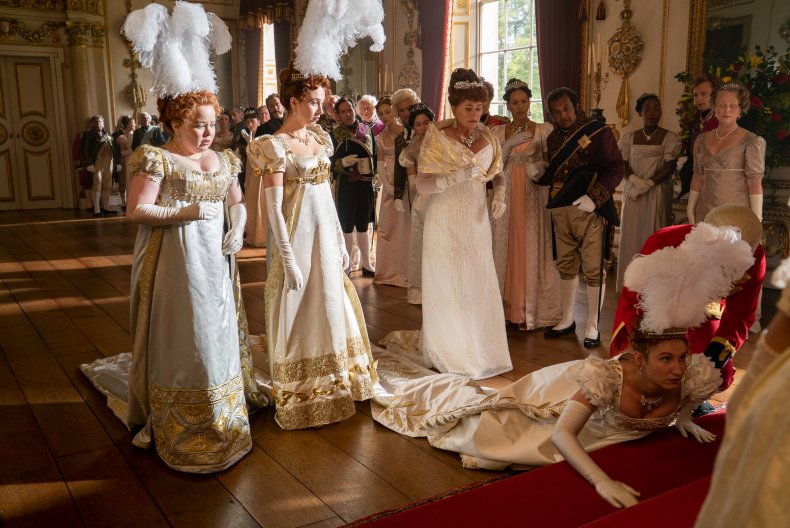 5. Bridgerton
Bridgerton was Netflix's first big new show of the year – and it started off the year with a bang. The steamy period drama made a genuine star of Rene-Jean Page – who showed his gratitude by exiting after Season 1 to a world of SNL hosting and James Bond rumors.
4. Sex/Life
One of last year's most-watched movies on the service was 365 Days, a polish erotic drama heavy on sex scenes. Sex/Life continued that formula with plenty of steamy scenes, smoldering looks and prosthetically enhanced penises, and was equally successful. Season 2 was ordered in September 2021.
3. Money Heist
Netflix's biggest Spanish-language success came to a close this year with one last daring score. The show bows out, however, as a global phenomenon – Netflix even now runs "Money Heist experiences" for fans who want to pretend they are in the world of the show.
2. Lupin
2021 was generally a good year for heists, with Money Heist, Army of the Dead and Red Notice all huge hits for the streaming service. Ahead of them all, however, was Omar Sy as the jewel thief inspired by the classic French novels about gentleman thief Arsene Lupin.
1. Squid Game
...What else could be 2021's biggest show? The K-drama took the door opened by Parasite and kicked it down. The hype around this survival sci-fi show even did the impossible – it got English speakers to read subtitles (though we don't know how many people secretly watched the dub).