'Cyber Hell' Only Scratches Surface of South Korea's Sex Crime Crisis
South Korea's ongoing sex crime crisis forms the focus of a gripping new Netflix documentary—Cyber Hell: Exposing an Internet Horror.
The latest program reveals just the tip of the iceberg of sex crimes in the Asian country, which can be traced back to a "deep-rooted gender inequality" and an increase in gender-based violence, Boram Jang, East Asia Researcher at Amnesty International, told Newsweek.
"According to the Korean Institute of Criminology and Justice, violent crimes such as murder, robbery and arson are generally decreasing in Korean society, but crimes involving sexual violence are steadily rising," Jang said.
Released on Wednesday, the new Netflix documentary follows the exposé of a sexual abuse scandal that saw dozens of women—including minors—allegedly being blackmailed into capturing non-consensual, sexually explicit images and videos of themselves.
The footage was shared and sold via online chat rooms—known collectively as the "Nth Room"—on the Telegram messaging app, where users paid in cryptocurrency to access the footage from 2019 to 2020.
A police investigation revealed that over 60,000 people used similar sites, Jang wrote in a May 2022 Amnesty International report.
It's been estimated that around 260,000 people allegedly paid up to around $1,500 to see the footage and that over 100 women, including 26 minors, were forced into what authorities called "virtual enslavement," Esquire reported in May 2022.
In November 2020, Cho Ju-bin, the operator of the chat rooms, was found guilty of running the online network that blackmailed the victims, Reuters reported. Cho was sentenced to 40 years in prison.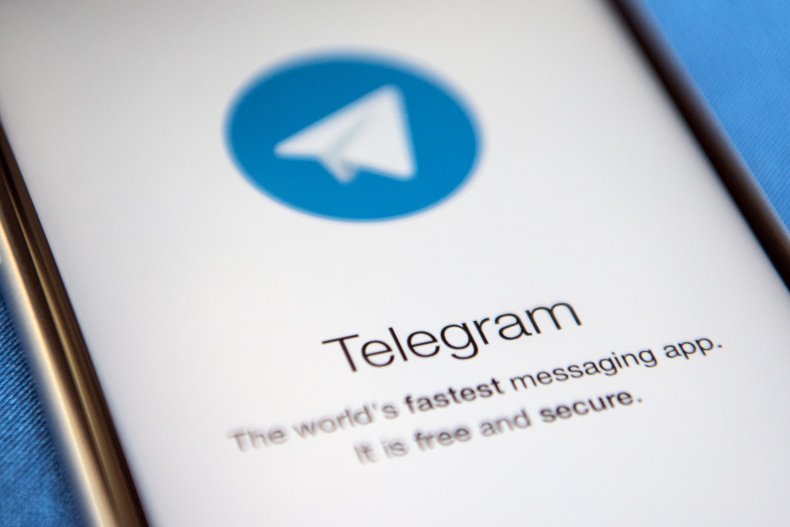 South Korea's Growing Sex Crime Crisis
The online sexual blackmail ring exposed in the latest Netflix documentary only scratches the surface of South Korea's sex crime crisis, especially digital sex crimes, which have been rampant for years in the country known for its advanced mobile technology and high-speed mobile internet speeds.
Digital sex crimes, a form of gender-based violence, fall into one of four categories, as outlined by a Human Rights Watch report in June 2021:
The capturing of intimate images without consent.
The non-consensual sharing of images that may have been captured with consent but were not intended for sharing (such as images taken by or sent to a romantic partner).
The production of faked or manipulated images, which are used to impersonate a person online to attack their reputation, relationships and safety.
Sexual violence increasingly has a digital component, where a rapist may film the crime and share or threaten to share the images online.
According to the report, sex crime prosecutions involving illegal filming saw an eleven-fold increase from 2008 (when there were 585 cases) to 2017 (when the figure soared to 6,615).
In 2020, the country's rate of digital sex crimes (the vast majority of which are reported to be committed against women) was 7.5 times higher than in 2003. This marks a significant jump compared with rape and sexual assault rates, which rose by 1.6 times during the same period, according to the May 2022 Amnesty International report.
Digital sex crimes and other sex-related crimes have shaken the K-pop industry in recent years, such as one involving the late Goo Hara, the K-pop singer who was found dead in her home in November 2019 after posting a "goodnight" message on her Instagram account.
Around a year earlier, Goo's ex-boyfriend Choi Jong-bum was indicted on charges of physically harming Goo in a domestic incident and threatening to distribute video footage of the pair having sex.
Back in November 2019, former K-pop stars Jung Joon-young and Choi Jong-hoon were each given a prison sentence for allegedly gang-raping a woman who was drunk and unconscious.
In addition, Jung was convicted of illicitly filming and distributing footage of the assaults via online chat groups.
In February 2019, Seungri—a former member of K-pop boy band Big Bang—was accused of arranging sexual services for rich clients at the Burning Sun nightclub he owned in Seoul.
In August 2021, he was sentenced to three years in prison on multiple charges including prostitution mediation.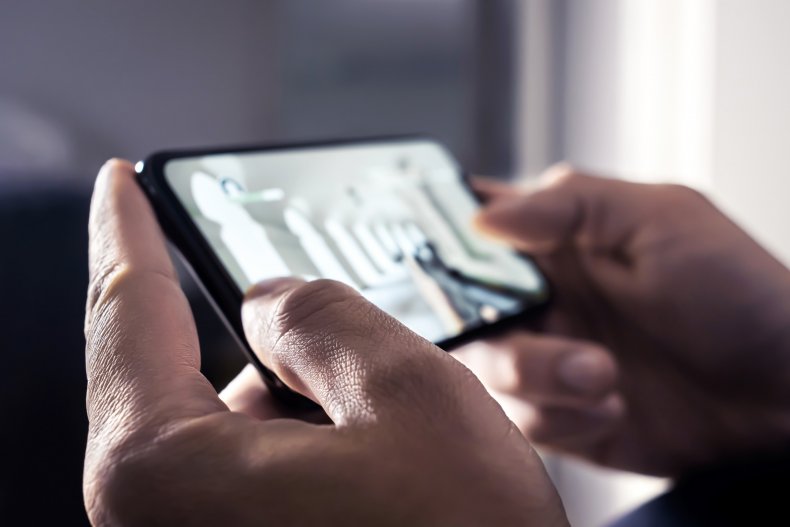 Why Are Sex Crimes So Prevalent in South Korea?
While it's hard to pinpoint exactly why and for how long sex crimes have been a crisis in the country, "the proliferation of digital sex crimes has been closely linked to the development of digital technology," said Jang.
"With the introduction of mobile phones with cameras in the early 2000s, women became the primary targets of non-consensual filming," with videos produced in this way shared via online services.
"The distribution and consumption of illegally filmed content and exploitative materials online became much faster and easier with the enhancement of search algorithm functions and the advent of cloud servers that enable mass storage and sharing," she said.
The prevalence of sex crimes can be related to harmful gender stereotypes and other related assumptions that pervade South Korean society, the researcher said.
These are based on an underlying belief that "women are not full people with human dignity and rights" and are rather "sex objects" whose gender role is to provide sexual services to satisfy men's needs, she explained.
"Discrimination and patriarchal patterns that cause gender-based violence in South Korea have been reproduced and amplified in the digital world," Jang said.
Per the June 2021 Human Rights Watch report: "Gender-based violence is widespread, even compared to the global estimates that one in three women experience such violence."
The report also showed that in a 2017 survey of 2,000 South Korean men, nearly 80 percent admitted to having perpetrated violence against an intimate partner.
What Laws Are in Place to Address Sex Crimes in South Korea?
Jang said the country's National Assembly passed the "Nth Room Prevention Act" in 2020, which went into effect in December 2021.
"The law subjects online platforms to criminal punishment if they do not stop the circulation of digital content involving sexual crimes on their platforms. It also requires them to appoint a person in charge of preventing the circulation of such content," she said.
The South Korean Ministry of Justice also established a digital sex crime taskforce, which published a set of recommendations that include the following, as outlined by Jang:
The establishment of an integrated victim support system.
Emergency measures to immediately remove illegal online content.
Protection measures for victims of sexual crimes during court proceedings.
Media reporting guidance on digital sex crimes.
According to the June 2021 Human Rights Watch report, once a suspect in a sex crime is investigated, they're usually prosecuted. However, many cases are dropped by prosecutors. In 2019, prosecutors declined 46.8 percent of sex crime cases, while only around 30 percent of homicide cases and nearly 20 percent of robbery cases were dropped.
For the prosecutions that do result in convictions, the sentences were reported to be "relatively light." The report said in 2020, just under 80 percent of those convicted of capturing non-consensual intimate images received a suspended sentence, a fine, or a combination of the two—while just over half received only a suspended sentence.
In the same year, 82 percent of those convicted of distributing non-consensual sexual images captured and/or distributed were given a suspended sentence, a fine, or a combination of the two—with the most common sentence (for 53 percent of convicted defendants) being just a fine, according to the report.
A national outcry erupted in 2018 after a woman was jailed for posting a nude photo of a man, "while men usually go free in such cases," the Human Rights Watch report said. The incident saw a series of protests by tens of thousands of women, who marched through the streets of the South Korean capital of Seoul, chanting slogans such as "My life is not your porn," and "Are we not human?"
What Needs to Be Further Done?
According to Human Rights Watch, the most fundamental issues are the government's failure to appreciate the depth of the impact of digital sex crimes on survivors and the "failure to take meaningful steps to prevent these crimes, by changing the deep gender inequity that normalizes consumption of non-consensual intimate images."
Jang said: "It is important to recognize that ICT [Information and Communication Technologies]-facilitated violence against women is a human rights violation and a form of discrimination and gender-based violence against women."
The following fundamental key measures need to be taken to help prevent sex crimes and protect victims in South Korea, according to the Amnesty International researcher:
Government should ensure that law enforcement officials are trained and equipped to implement the new laws to protect women from online violence.
Law enforcement officials should have adequate gender-sensitive training to eliminate the general perception that online abuse is not a serious crime.
Technology companies should improve their reporting mechanisms to ensure consistent application and better response to complaints of violence and abuse.
Technology companies should also implement "far more proactive measures" in educating users and raising awareness about security and privacy features on their platforms.
Newsweek has contacted the Korean Communications Commission, South Korea's National Assembly, the Supreme Prosecutor's Office, and the Ministry of the Interior and Safety for comment.