Netflix Has Laid Off Nearly 500 Employees Since Raising Monthly Fees
Netflix has made another wave of cuts this year, announcing that it laid off approximately 3 percent of its workforce on Thursday. In total, the streaming company has let go nearly 500 employees since January, when it raised its monthly fees.
Netflix first announced it was raising its prices on January 14, saying that it wanted to fund more original content. This year's increase was the first price hike from the company since October 2020.
On May 17, Netflix confirmed that 150 full-time staff members were cut amid a slowdown in revenue growth. A Netflix representative told CNBC last month, "As we explained on earnings, our slowing revenue growth means we are also having to slow our cost growth as a company."
On Thursday, Netflix laid off another 300 employees, most of whom were U.S. staff. A Netflix spokesperson told Newsweek that those layoffs, as well as those in May, were "due to having to slow our cost growth as a company to maintain our margins [approximately] 20 percent due to our slower revenue growth."
"Today we sadly let go of around 300 employees," a Netflix spokesperson told Variety. "While we continue to invest significantly in the business, we made these adjustments so that our costs are growing in line with our slower revenue growth. We are so grateful for everything they have done for Netflix and are working hard to support them through this difficult transition."
Netflix co-chiefs Reed Hastings and Ted Sarandos sent a note to the staff, obtained by The Hollywood Reporter, that said, "Both Ted and I regret not seeing our slowing revenue growth earlier so we could have ensured a more gradual readjustment of the business."
They went on, "We know these two rounds of layoffs have been very hard for everyone—creating a lot of anxiety and uncertainty. We plan to return to a more normal course of business going forward. And as we cut back in some areas, we also continue to invest significant amounts in our content and people: over the next 18 months, our employee base is planned to grow by ~1.5K to ~11.5K."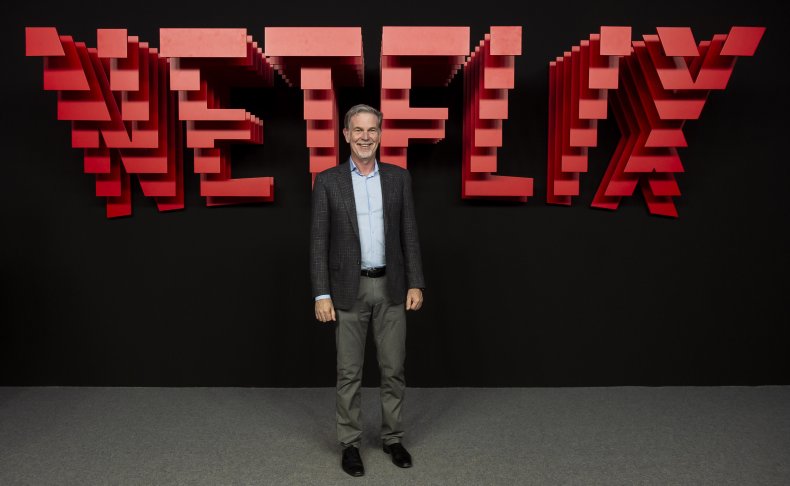 The company has been trying to cut down on subscriber loss, announcing in April that it had its first such loss in 10 years, losing up to 200,000 subscribers, and predicted more losses in the upcoming quarter. Amazon Prime Video and Hulu remain some of Netflix's biggest competitors, but the company faces more challenges to its subscriber base from Disney+, HBO Max, Apple TV+, Peacock, Paramount+ and others.
Because of the loss in subscribers, Netflix's stock has taken a dip this year, with the company's value down by around 40 percent in 2022.
Despite the layoffs, Netflix is continuing to hire new employees, spending roughly $17 billion on its own content and "investing heavily in our business," the spokesperson told Newsweek.
Update 6/24/22, 9:52 a.m. ET: This story has been updated with comments from a Netflix spokesman.