How Every Major 'Squid Game' Death Was Foreshadowed at the Beginning of the Netflix Show
Gripping K-drama series Squid Game has been transfixing audiences across the globe, with fans crying out for more episodes following its intriguing open-ended final episode.
The show sees 456 cash-strapped people fight to the death in a series of fatal children's games for the chance to win a hefty cash prize of 45.6 billion Korean won.
The engrossing series is full of Easter eggs and clues, as well as Korean elements, that may have been hidden in plain sight, including hints about the deaths of some characters.
Here we look at some of the major deaths that were foreshadowed earlier in the series.
Player No. 001 on His Deathbed
In episode no. 3 ("The Man with the Umbrella), Gi-hun (contestant No. 456, played by Lee Jung-jae,) tries to wake up Il-nam (player No. 001 the old man with a brain tumor played by Oh Young-su) who is laying on a bed. Upon seeing the old man wake up, a relieved Gi-hun says: "I thought you were gone for good."
In the series' finale ("One Lucky Day"), the pair meet again in the same scenario, with Gi-hun overlooking Il-nam on a bed before the old man takes his last breath.
Player No. 218 Takes Own Life
In the second episode ("Hell"), following a majority vote to end the competition, the players return to their lives and are met by the realities of their desperate situations, including Sang-woo (contestant No. 218, played by Park Hae-soo), a securities firm worker with an overwhelming amount of debt who is wanted by police for various investment-related scandals.
The episode sees Sang-woo attempt to take his own life at his apartment before he is interrupted by the doorbell ringing, with only a business card (the same one every contestant was given when they were recruited for the competition) slipped under the door.
Sang-woo later goes on to become a contest finalist, making it to the Squid Game round, the last game of the competition. However, during the game he takes his own life while battling it out with Gi-hun.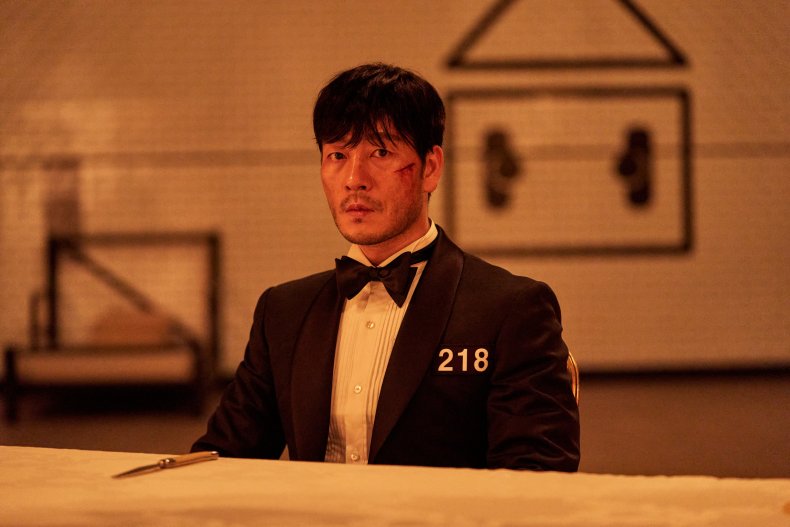 Player No. 067 Stabbed to Death
Also in episode no. 2, Sae-byeok (player No. 067, a North Korean defector played by HoYeon Jung) meets with a North Korean broker, who she has been paying to help organize the retrieval of her mother from North Korea.
When she realizes the broker has been conning her, the fearless contestant holds a knife to his neck, threatening to kill him if he cons her again.
Fast forward to episode no. 8 ("Front Man"), Sae-byeok is stabbed to death by Sang-woo in the players' quarters, using a dinner knife that he (as well as Sae-byeok and Gi-hun) was allowed to hold onto following a special meal served to congratulate the finalists for making it to the last round.
Player No. 101 Falling Off a Bridge
Deok-su (contestant no. 101, played by Heo Sung-tae), a gangster drowning in gambling debt, is chased by debtors after he returns home from the contest in the second episode. While on the run, Deok-su jumps off a bridge.
Later in the series, during the Stepping Stone Bridge game in episode no. 7 ("VIPS"), Deok-su falls to his death after Mi-nyeo (player no. 212, played by Kim Joo-ryoung) pulls them both off the bridge, saying: "Remember? We said we would stick together until the end."
Earlier in the series, while having sex in the bathroom, Mi-nyeo told Deok-su: "If you betray me, I will kill you."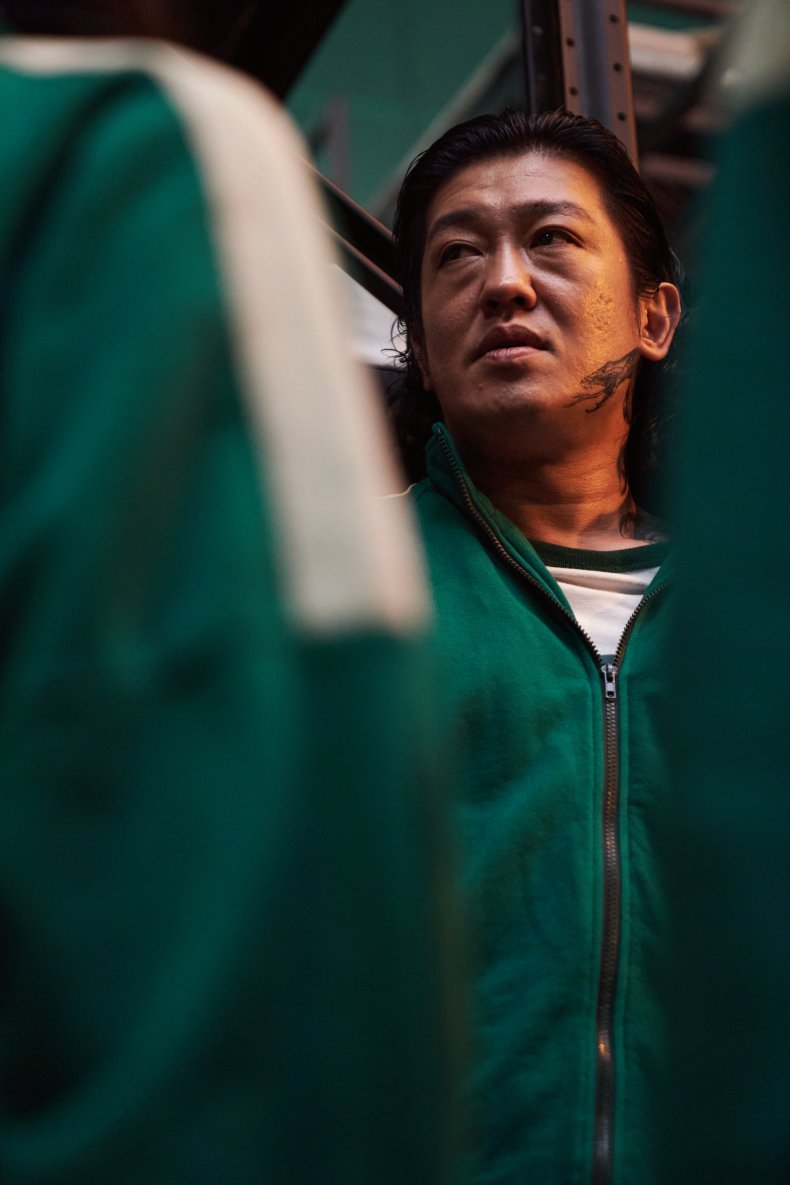 Player No. 199 Faces Theft Before Death
In the second episode, viewers learn more about the backstory of Ali Abdul (contestant No. 199, a foreign worker from Pakistan played by Anupam Tripathi), who has a baby and wife to look after. During a scuffle with his employer for not being paid, an envelope of money drops out from his boss's pocket, which Ali steals before running off.
Later in episode no. 6 ("Gganbu"), during the Marbles round of the contest, Ali is met by his death after Sang-woo steals Ali's marbles and wins the game.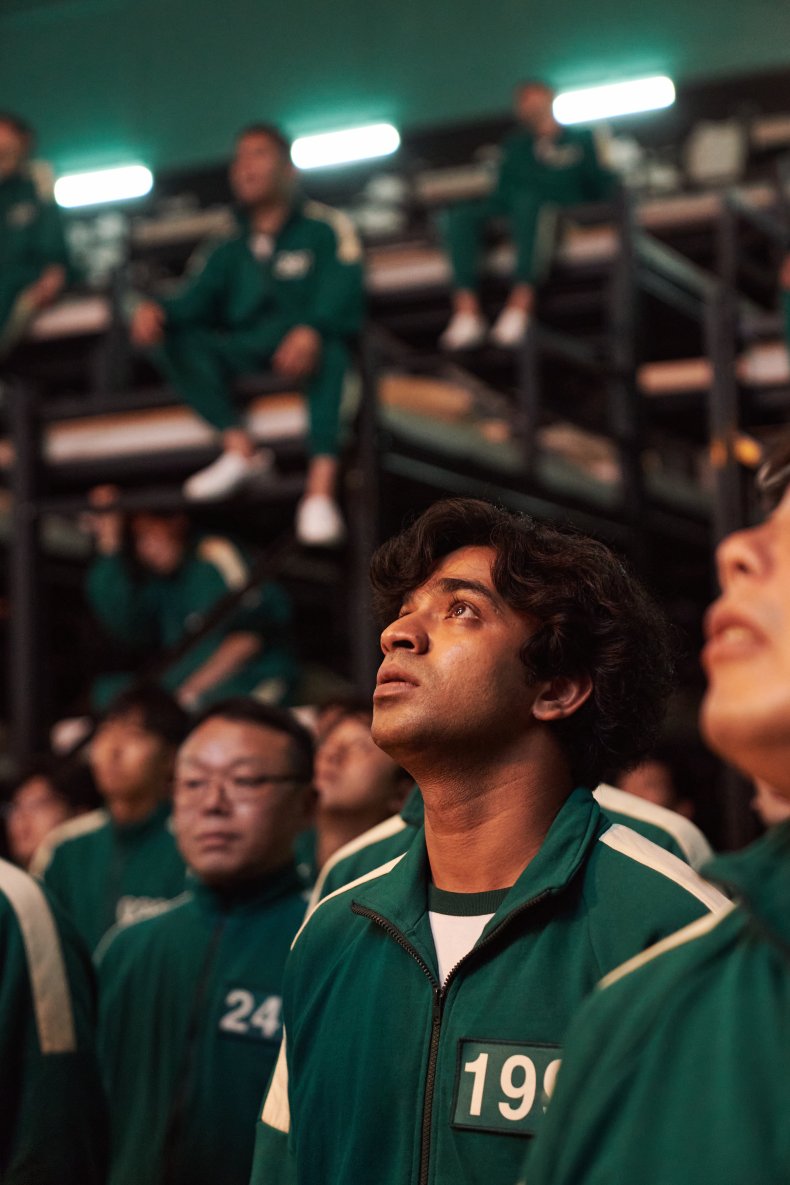 Gi-hun's Death-Related Birthday
Circling back to the final episode, Gi-hun is seen phoning the number on the business card he snatched from a man who was being recruited for the competition. On the call, he is asked to state his birthday, which was revealed to be October 31, 1974.
With Gi-hun's birthday falling on the same day as Halloween (which is associated with the ghosts of the dead as well as the Day of the Dead, the Mexican holiday celebrated around the same time in early November), could this be a sign pointing towards his death in a future episode? Hopefully this, plus a string of other burning questions, will be answered in a second season of Squid Game.