The 10 Most Watched Movies on Netflix in November 2021: From 'The Croods' to 'Red Notice'
Netflix made a commitment at the start of the year to film, hinting at some big movies that would come out over 2021. November definitely saw them make good on that promise, releasing new movies starring Dwayne "The Rock" Johnson, Idris Elba, Dave Bautista and more, as well as the latest in The Princess Switch franchise.
And while Netflix's TV charts this month were dominated by old shows, these new movies all had big showing on the streamer's daily film top 10.
Of the 10 most watched movies on Netflix this month, seven were Netflix originals, while the other three were the usual mix of big blockbusters, kids' animation and half-forgotten studio comedies from the 00s.
With films like Army of Thieves, Love Hard, Red Notice and The Harder They Fall all coming out in November, here's which of them was the biggest hit with viewers around the world.
November's Most Viewed Movies on Netflix
10. Transformers: The Last Knight
The fifth of the Transformers movies is currently streaming in 33 countries (though not the U.S.). Why the sudden spike in popularity in this late franchise entry? Either it is all big Stanley Tucci fans reliving his big cameo as Merlin, or it is because the movie was added to the streamer at the start of November.
9. The Croods
Another title not available in the U.S., The Croods is in the Netflix library of 30-plus countries after being added midway through the month. Kids animations are always a massive deal for the streamer, and with Netflix not releasing any of its own this month, this Nicolas Cage caveman comedy found a place in many Netflix lists.
8. Yara
Netflix has proved one thing with regard to world cinema: Viewers will get over their aversion to subtitles if a film has enough violence, sex and/or is a grisly true-crime story. Yara is the former and the latter, a real-life story from Italy about the case of a 13-year-old girl.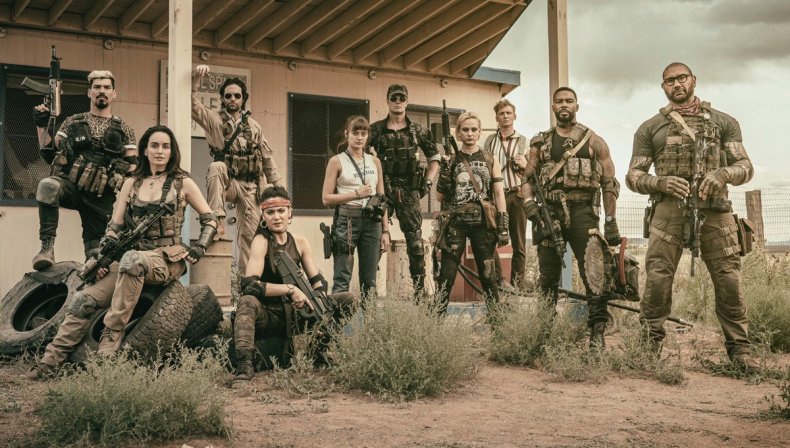 7. Army of the Dead
With Army of the Dead, Netflix got something that is a hot commodity to viewers in 2021: A Zack Snyder movie. Luckily for subscribers, this one was not four hours long, and unlike Justice League it has a zombie tiger and another zombie getting burst open by vault doors.
6. The Princess Switch 3
Christmas may not give you everything you asked Santa for, but one thing is certain: It will keep Vanessa Hudgens in work. Netflix's queen of the holidays is here starring in her fourth festive movie for the streamer. Not only has she cornered the Christmas market, but she also seems to be trying to play every character: Across those four movies, she plays nine parts.
5. Central Intelligence
In the sort of corporate synergy that gives executives palpitations, the success of the Dwayne Johnson-starring Red Notice on Netflix and the Kevin Hart-starring True Story also led to a spike in interest in spy comedy Central Intelligence starring, you guessed it, The Rock and Kevin Hart.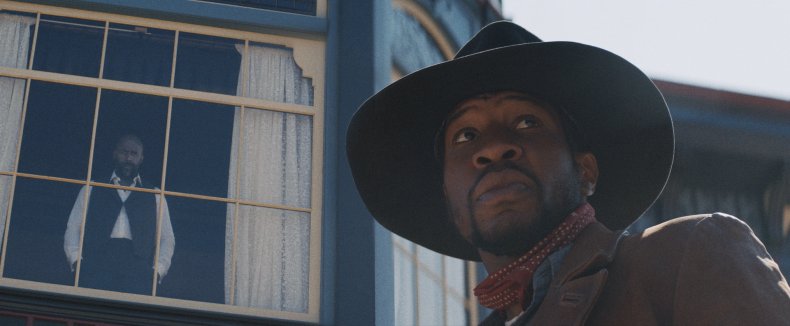 4. The Harder They Fall
Some have criticized Netflix brands like Strong Black Lead for being typical empty corporate diversity schemes, but with The Harder They Fall they put representation on screen. An all-Black-cast western, the film has one of the year's best casts, with Idris Elba, Regina King, LaKeith Stanfield, Jonathan Majors, Delroy Lindo and Zazie Beetz all donning their cowboy hats.
3. Love Hard
Netflix's non-Hudgens Christmas fare was headlined by Love Hard, a catfishing comedy starring The Vampire Diaries' Nina Dobrev and Silicon Valley's Jimmy O. Yang. Clearly, the moral ickiness of showing a woman falling in love with her catfisher has not stopped the movie being a hit.
2. Army of Thieves
In a move that will either make you excited for the potential for wider storytelling caused by streaming or rally against the hellscape of modern entertainment depending on your point of view, Netflix made Army of the Dead an instant franchise, with a prequel movie released just a few weeks after the first movie had dropped. That film is Army of Thieves, following lovable safecracker Ludwig Dieter on his earlier jobs.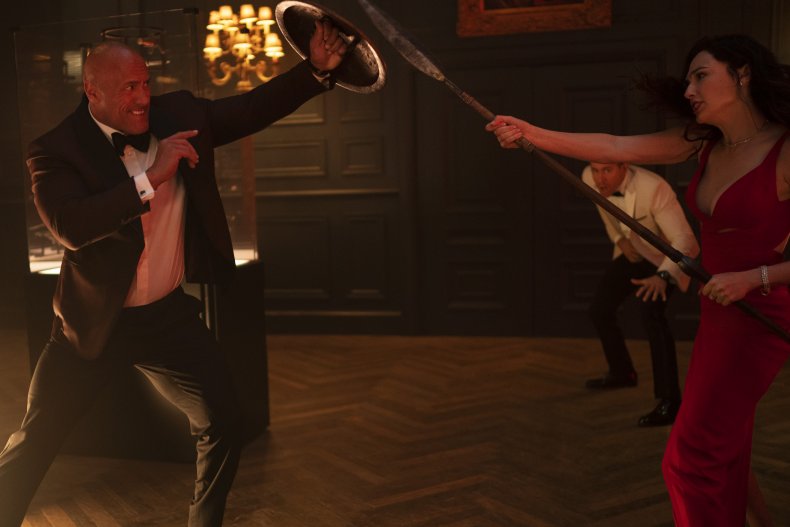 1. Red Notice
One of the most expensive and starry Netflix originals ever made, Red Notice needed to be a hit, and it seems like the $200 million crime caper starring Dwayne Johnson, Gal Gadot and Ryan Reynolds did what it needed to do. Per Netflix's own reports (which some have been skeptical about) it is the most watched Netflix original of all time, beating Bird Box.