Every Person Joe Goldberg and Love Quinn Have Killed in 'YOU' in Seasons 1, 2 and 3
Returning to Netflix in YOU Season 3, killer couple Joe Goldberg (Penn Badgley) and Love Quinn (Victoria Pedretti) are back to their murderous ways, with more heedless bystanders falling victim to their psychopathic whims.
Joe, Love and their newborn baby Henry (also referred to as Forty) are adjusting to life in the suburbs in the new episodes, as they leave behind the traumatic events of Season 2.
While the pair have changed their surroundings, their violent tendencies persist and the couple add even more numbers to their body count by the time the third season concludes.
The new mom and dad try to be the best parents they can in Season 3, but they've proved on countless occasions that their real skill is killing.
Here's a list of every person Joe and Love have killed throughout all three series of YOU.
**Warning: This article contains major spoilers for YOU Season 3**
People killed by Joe in Season 1 of YOU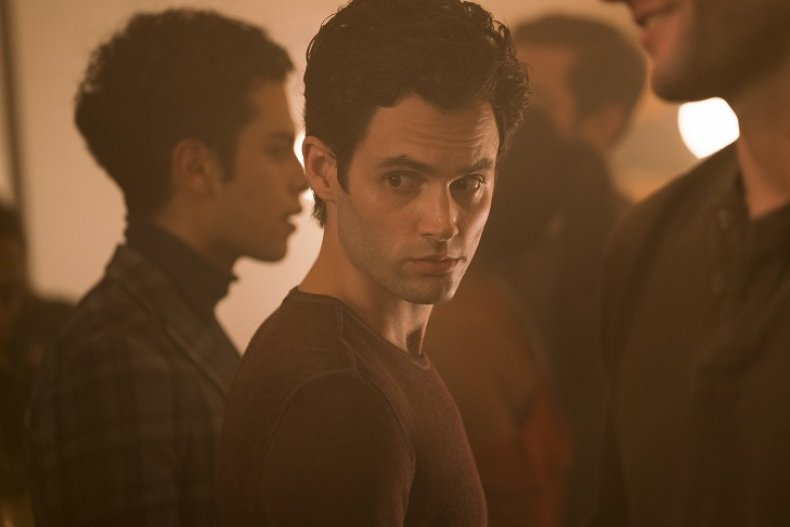 1. Benji Ashby (Lou Taylor Pucci)
Cast your minds back to Season 1 and remember the shock you felt at seeing Joe kill for the first time. Simpler times.
Joe was enamored with Beck (Elizabeth Lail) in Season 1, which made her former love interest Benji a big problem for Joe. He lured him to his library basement trap and kept him there for days, before deciding to kill him.
To get rid of the body, Joe decides to burn it in the woods after removing his teeth (which he keeps in his box of trophies).
2. Peach Salinger (Shay Mitchell)
Beck's BFF didn't stand a chance when she refused to succumb to Joe's charm like many others did.
Constantly suspicious of him, Joe had to dispose of her when she went digging into his past.
She survived Joe's first attempt to silence her when he hit her with a rock in Central Park, but he eventually sneaked in to her house, shot her on the lawn and left a fake suicide note.
3. Elijah Thornton (Esteban Benito)
Elijah's death happened before audiences met Joe in Season 1 and was shown via a flashback.
Joe's ex-girlfriend Candace (Ambyr Childers) cheated on him with Elijah. In a fit of rage, Joe pushed Elijah off a tall building. A shaken Joe seeks the help of Mr Mooney (Mark Blum), the owner of the bookstore, after his crime.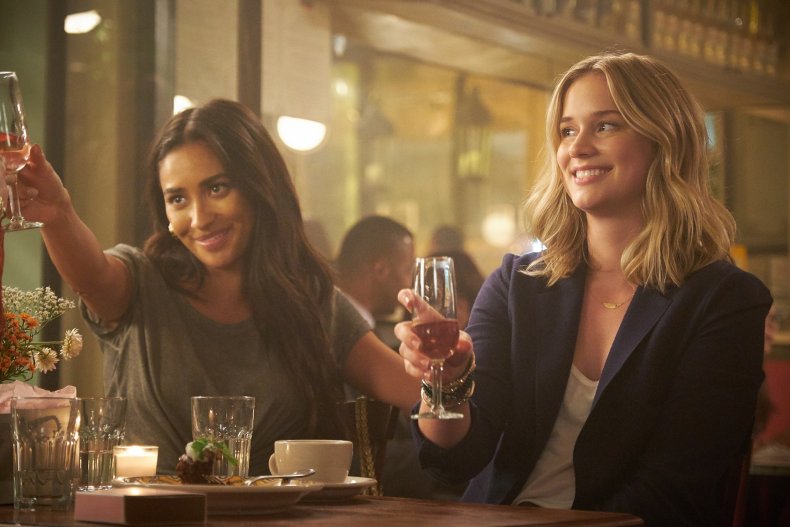 4. Ron (Daniel Cosgrove)
Ron is a seemingly evil character throughout the first season, which, although doesn't justify his murder, does make it slightly easier to understand Joe's motives.
Joe's young neighbor Paco (Luca Padovan) is constantly fearing his stepdad Ron, and when Ron finally goes too far and puts his partner Claudia (Victoria Cartagena) in the hospital, Paco lashes out and strikes him with a baseball bat, but fails to knock him out.
Ron then chases Paco outside, before Joe comes to his rescue by stabbing him in the neck. Joe then briefs Paco on how to clean up a murder and the pair conceal their secret.
5. Guinevere Beck (Elizabeth Lail)
While Joe was out killing Ron, his girlfriend Beck was trapped in his bizarre glass prison underneath the book shop.
Just as she thinks she's outsmarted him by luring him into the book vault and shutting him in, she runs up the basement stairs to find the door is locked. She looks to Paco for help, but rather than free her, he runs away, giving Joe enough time to escape and to kill his beloved Beck.
Joe manages to get away with his by using Beck's story to frame Beck's therapist Dr. Nicky (John Stamos), with whom she had an affair.
Side note: Joe thought he had killed his ex-girlfriend Candace, but in a dramatic twist, she turns up very much alive in the Season 1 cliffhanger.
People killed by Joe and Love in Season 2 of YOU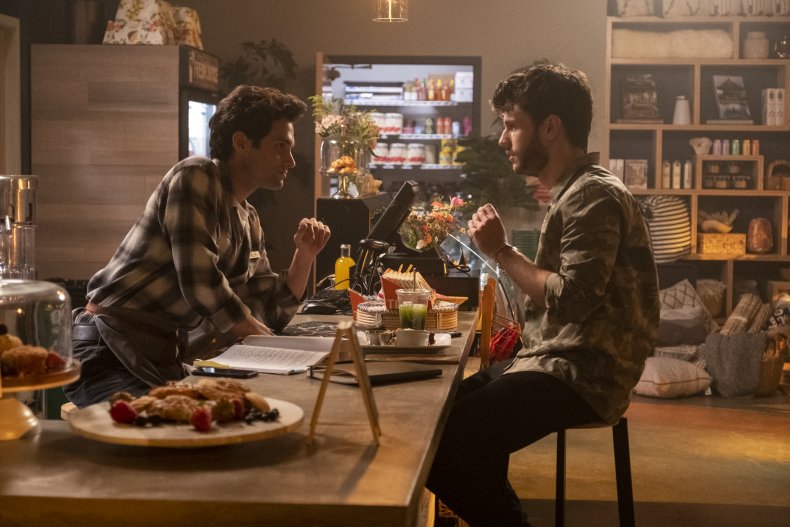 6. Jasper (Steven W. Bailey)
Joe travels across country to Los Angeles and reinvents himself as Will Bettelheim in Season 2 of YOU. Unfortunately, Jasper is after the real Will (whose identity Joe stole) and tries to extort Joe.
He then cuts off part of Joe's finger and threatens to exact more violence on him unless he pays the hefty sum.
Joe has no choice but to kill Jasper, disposing of his body by feeding it into a mincing machine at Love Quinn's (Vitoria Pedretti) grocery store.
7. Henderson Bunter (Chris D'Elia)
Joe's neighbor Ellie (Jenna Ortega) gets a job with comedian Henderson, who, it turns out, preys on underage girls by drugging them and taking advantage of their incapacitated state. Sure enough, he slips something into Ellie's drink.
Sneaking into Henderson's house to look after Ellie, Joe sees the disturbing scene and tries to extract a confession on tape. However, after a slight scuffle, Joe knocks Henderson down the stairs, killing him (before a robotic hoover mixes his blood with that of his victim).
The character was played by real-life comedian Chris D'Elia, who has faced multiple accusations of sexual misconduct towards underage girls. Eight months after the allegations were made, in February 2021, D'Elia posted a YouTube video of himself claiming that while he "had a problem," his encounters with the alleged victims had been "legal and consensual."
8. His Mom's Partner
We get further insight into how Joe became a killer via flashbacks to when he was a child. We see his mother Sandy (Magda Apanowicz) being abused by a man (who may or may not be Joe's father), until young Joe steps in.
The boy shoots and kills his mom's abuser, before she tells him he's "a good boy" and hands him over to child protection services.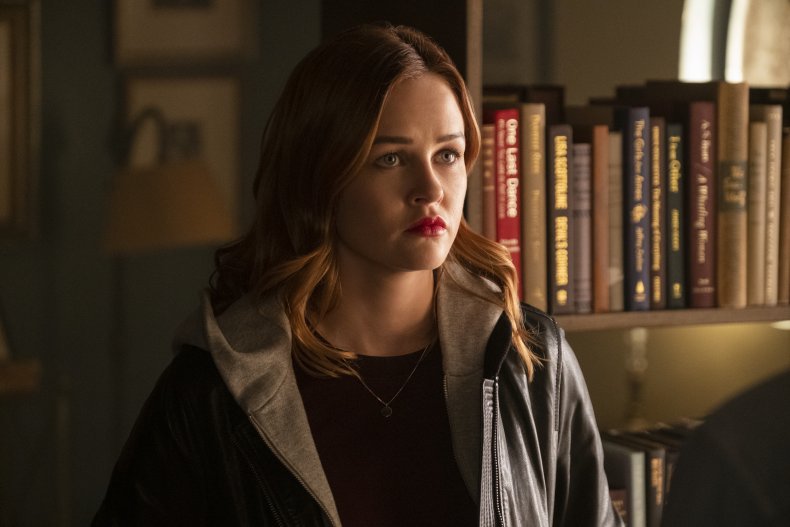 9. Sofia (Brooke Johnson)
When we meet Love Quinn, she seems joined at the hip with her co-dependent twin brother Forty (James Scully).
An early episode shows that he was abused and sexually assaulted by their nanny Sofia as a child, leading the audience to believe that Forty killed her. However, we later learn that it was in fact Love who dealt the fatal blow, killing the au-pair by slitting her throat.
10. Delilah Alves (Carmela Zumbado)
We start to see the darker side of Love when she discovers Joe's neighbor Delilah trapped in his book vault.
Joe initially thinks he killed Delilah in a drug-fueled stupor, until it's revealed that Love murdered her to protect his secret.
11. Candace Stone (Ambyr Childers)
Candace couldn't dodge death twice after finally meeting her match when she double-crossed Love.
Candace had Joe trapped in his own book vault, showing Love his true colors—without realizing Love was unperturbed by the revelations.
Instead, Love caught Candace off guard and killed her by shoving a broken glass bottle through her neck.
People killed by Joe and Love in Season 3 of YOU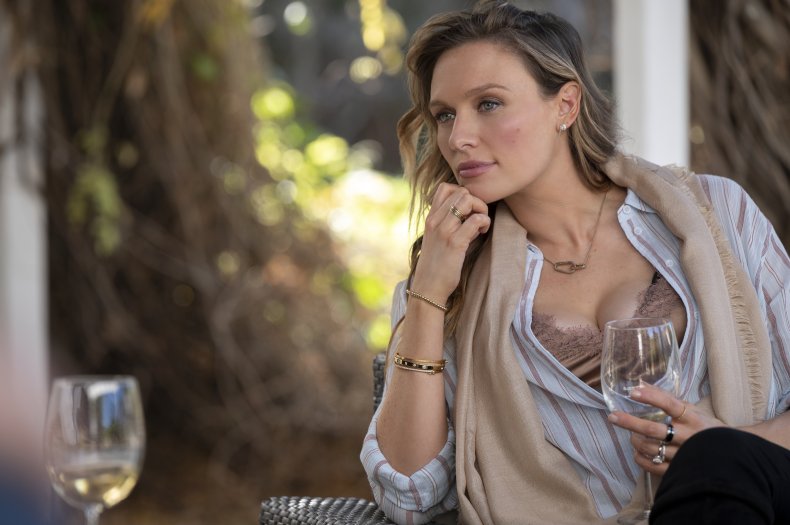 12. Natalie Engler (Michaela McManus)
Joe has killed a lot more people than Love has going into Season 3, but she attempts to rack up her numbers throughout the new episodes.
The audience is thrown off when the person we assume is the subject of Joe's new obsession is murdered by Love at the end of the first episode.
When Love finds out Joe is keeping mementos of their new neighbor Natalie, Love puts an axe through her love rival's neck.
13. Gil (Mackenzie Astin)
While neither Joe nor Love directly cause Gil's death, they are certainly culpable. After knocking him out and trapping him in the dreaded book vault (which this time they've set up in the basement of Love's bakery), the couple share some upsetting home truths with Gil, which lead him down a dark path.
Joe reveals that Gil's son has been assaulting young girls and that his wife had kept the information from him. Unable to handle it, Gil hangs himself in the glass cage. Joe and Love then move the body to his home and leave a fake suicide note, in which he "confesses" to the murder of Natalie.
14. Ryan Goodwin (Scott Michael Foster)
Once Joe develops his latest obsession with the librarian Marienne (Tati Gabrielle), he takes umbrage with her ex-husband who makes her life a misery.
Taking matters into his own hands, Joe stabs Ryan and just like that his killing tendencies return.
15. James Kennedy (Daniel Durant)
When we met Love in Season 2 she was still reeling from the death of her husband James. He was deaf and apparently died from cancer before the timeline of the show.
Fast-forward to Season 3 and Love's mother Dottie (Saffron Burrows) plants a seed of doubt in Joe's mind when she tells him she thinks her daughter might have killed her first husband.
As it turns out, she did—but by accident. He wanted to leave the relationship but in an effort to make him stay longer, she drugged him with wolfsbane but it ended up killing him.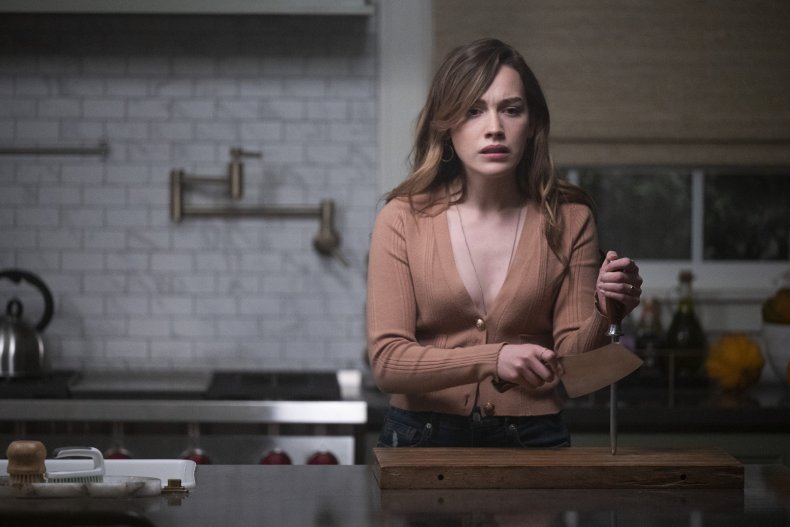 16. Love Quinn (Victoria Pedretti)
In a moment of poetic symmetry, Joe seems to have killed Love in the same way she killed her husband.
Despite the couple "wolfing" each other, they poisoned one other with wolfsbane. Anticipating the move, Joe took adrenaline to counteract it.
Faking his death and setting fire to the house with his wife in it, Joe heads off on the run as the flames consume Love.
Final death toll
By the end of Season 3, we've seen Joe and Love combine to kill fifteen people. Joe has ten victims to his name while Love scored a sizeable five (excluding Gil's death).
Since she's been introduced to the show, we've seen Love kill the same number of people as Joe, showing she was just as dangerous as her husband.
However, we haven't seen a body, so can we be sure that Love is even dead? We all know the YOU showmakers love a plot twist.
Season 3 of YOU is available to watch in full on Netflix now.