Do Anne Frank Scholars Like Neutral Milk Hotel's 'In the Aeroplane Over the Sea'? An Investigation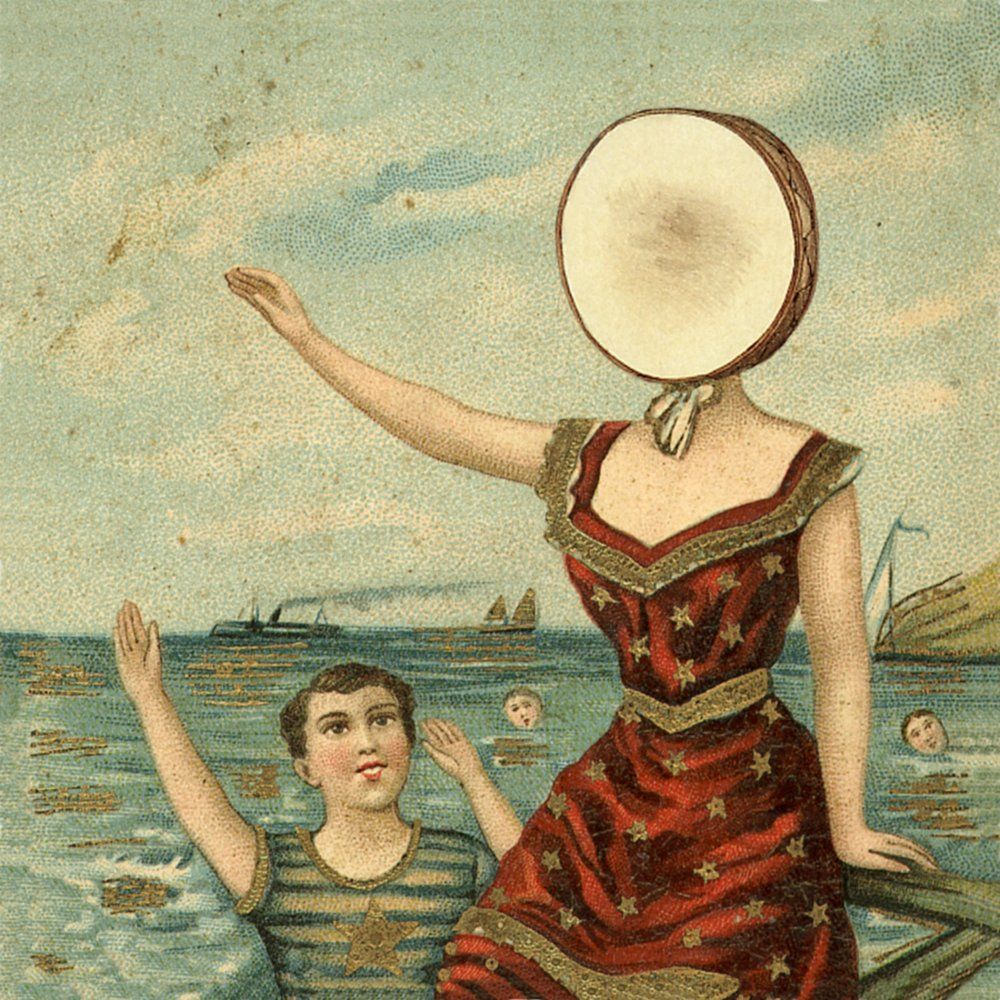 A young songwriter walked into a bookstore and stumbled upon The Diary of Anne Frank.
He purchased the book. He read the book. And—as the legend goes—he "completely flipped out." Deeply moved by Frank's tragic story, the songwriter spent days crying and having strange dreams about traveling back in time and rescuing Frank from the Holocaust. "While I was reading the book," the songwriter later said, "she was alive to me."
In most universes, this story would end there. The songwriter would move on with his life; Frank's story would remain lodged in the past, fodder for classrooms and Holocaust remembrance museums.
But this particular songwriter was Jeff Mangum, the singer and chief creative force behind indie-rock outfit Neutral Milk Hotel. Mangum's fascination with Anne Frank's story resulted in the band's In the Aeroplane Over the Sea, one of the most beloved and unusual cult albums of the late 20th century. If you've set foot on a liberal arts college in the past two decades, you've heard it. Songs like "Holland, 1945" and "Ghost" resurrect Frank's story with an odd mix of historical detail and hysterical longing. The instrumentation is a kaleidoscopic tapestry that includes flugelhorn, trumpet, euphonium and God knows what else. And the wailing vocals are mixed so loud they might awaken Frank from the dead.
Aeroplane turns 20 this month, and the milestone anniversary has prompted a wave of renewed attention. But we already know what critics and music bloggers think of the album: They revere it! It has been part of the indie canon since the Car Seat Headrest guy was in a literal car seat.
Revisiting Mangum's classic, I found myself wondering what Holocaust experts and Anne Frank scholars might think of it. In other words, let's hear from the people who stumbled upon this indie-rock record because of their interest in Anne Frank's diary rather than the people who stumbled upon Anne Frank's diary because of their interest in an indie-rock record.
So I reached out to the Anne Frank House in Amsterdam, the museum preserving the hiding place where Frank lived from 1942 to 1944. The kind staff members there had no idea what I was talking about. "We are no experts when it comes to musics and therefore cannot cooperate with your request," one staffer responded. I asked if they were familiar with In the Aeroplane Over the Sea. "No, we've never heard of it." Welp.
When I contacted the Anne Frank Trust in London, I encountered similar confusion. "I'm afraid there aren't too many Neutral Milk Hotel buffs in the office," the communications manager told me, "fewer still who were aware of the inspiration behind the album."
Related: Arcade Fire's 20 best songs, from "The Suburbs" to "Reflektor"
In the U.S., Neutral Milk Hotel is far better known. In fact, Rolf Wolfswinkel, a Holocaust scholar and history professor at New York University, says he's been getting asked what he thinks of the album's Anne Frank references since it was released.
"I am sorry to say that apart from a few oblique quotes and semi-quotes, I don't hear it," says Wolfswinkel, who co-authored the book Anne Frank and After: Dutch Holocaust Literature in a Historical Perspective. "I like the album, I like the lyrics, but as far as I am concerned they could be about any other girl as well. Even in 'Holland, 1945,' they remain vague and obscure. It is not that I object against the use of the name of Anne Frank—far from it—but using her name like this only contributes to further fetishization of her as a symbol for whatever. That's what I have a problem with."
Willy Lindwer, a Dutch documentary filmmaker known for his award-winning documentary The Last Seven Months of Anne Frank, was impressed by the album's title track. (Lindwer is currently at work on a new documentary on Frank, which is planned for release next year to mark the 90th anniversary of Frank's birth.)
"The lyrics of this song are powerful," Lindwer wrote in an email. "The following text has taken me the most: 'Anna's ghost all around / Hear her voice as it's rolling and ringing through me / Soft and sweat / How the notes all blend and reach above the trees.' This is exactly what I felt when I was filming in Bergen-Belsen [concentration camp] in 1987, while making The Last Seven Months! It really honors her story!"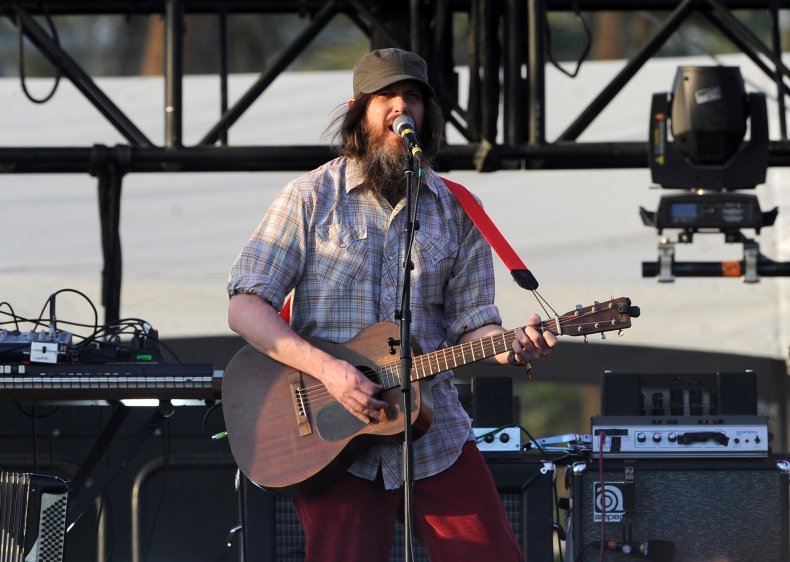 Ultimately, I found one devoted Neutral Milk Hotel fan who works with Frank's legacy on a professional level. Alexandra Devitt is director of communications at the New York-based Anne Frank Center for Mutual Respect, and she has loved Aeroplane since she discovered it as a teenager in the late 1990s.
"I grew up with it," Devitt says. "Just being a teenager in that time." Only later, when she was in college, did she learn the backstory and discover that the album was inspired by Frank.
"Obviously, Jeff Mangum was very moved when he read the diary," Devitt says. "He threaded Anne's story throughout the album. In a lot of ways, she was an ordinary 13-year-old writing about ordinary teenage things. I think he weaves that into the album a little bit. It's wonderful that he was moved so much he wanted to write music and lyrics to it. I think bringing that to new generations is a wonderful thing."
Devitt's favorite NMH track is "Ghost," an uptempo song that directly addresses Frank's biographical background and depicts her as a ghost who lives within the singer.
"When he sings 'I know that she will live forever / She won't ever die,' I think that shows the legacy of Anne's words," Devitt adds. "Her voice was heard when millions of others were silenced. It echoes through generations and can reach people of all cultures. And her words offer hope. I think the song is a beautiful testament and celebration of her life."
But what of the more erotic imagery on the album, such as "Communist Daughter," a surreal ditty that contains references to masturbation and the timeless refrain "semen stains the mountain tops"?
"I can't really comment on that," Devitt says. "They're his own interpretation. It's his creative process."
Mangum is not the only notable singer who has taken an interest in late Holocaust victim. Justin Bieber famously visited the Anne Frank House in 2013 and signed the museum's guestbook with a message that prompted some outrage. "Anne was a great girl," he wrote. "Hopefully she would have been a Belieber."
"Look, I'm not going to wade into that," Devitt says when I mention the Bieber controversy. "He probably could have expressed himself a lot better."
Semen references aside, Devitt is thrilled that Frank's legacy is being honored in pop culture 70 years after her death. "If we can learn from it, and people can be moved as Jeff Mangum, it's wonderful."