New Coronavirus Deaths Are Increasing in These 16 States
Each of the following states has had the highest growth in newly-reported deaths from COVID-19 over the last 14 days, according to The New York Times: Colorado, Delaware, Idaho, Illinois, Indiana, Iowa, Kansas, Minnesota, Montana, New Hampshire, North Dakota, Oregon, Pennsylvania, South Dakota, Utah and Wisconsin.
Of these, the following states are places where new cases have increased and stayed at high rates: Idaho, Illinois, Indiana, Iowa, Minnesota, Montana, North Dakota, South Dakota, Utah and Wisconsin.
Earlier this month, Dr. Tom Frieden, former director of the U.S. Centers for Disease Control and Prevention (CDC), told CNN that the U.S. should expect 20,000 more coronavirus deaths by the end of the month, especially as colder temperatures drive more people into close, confined spaces indoors.
An additional 20,000 coronavirus deaths would raise the total U.S. death count to nearly a quarter of a million people. Frieden said the U.S. pandemic death count may already be that high due to elderly patients' deaths being attributed to underlying conditions rather than the coronavirus that exacerbated them to lethal degrees.
While the administration of President Donald Trump has invested millions into the quick development of a vaccine, it's not expected to be publicly available until 2021, according to national infectious diseases expert Dr. Anthony Fauci.
Even then, it's not entirely clear how much immunity a vaccine will provide and whether enough Americans will take the vaccine to collectively end the pandemic.
Epidemiologists estimate that 70 percent of the population will need to develop immunity in order to end the pandemic, whether through vaccinations or other means, according to Science Magazine.
However, a mid-September poll showed that only 59 percent of voters said they'd be "likely" to receive the vaccine and 41 percent said they'd be "unlikely" to do so.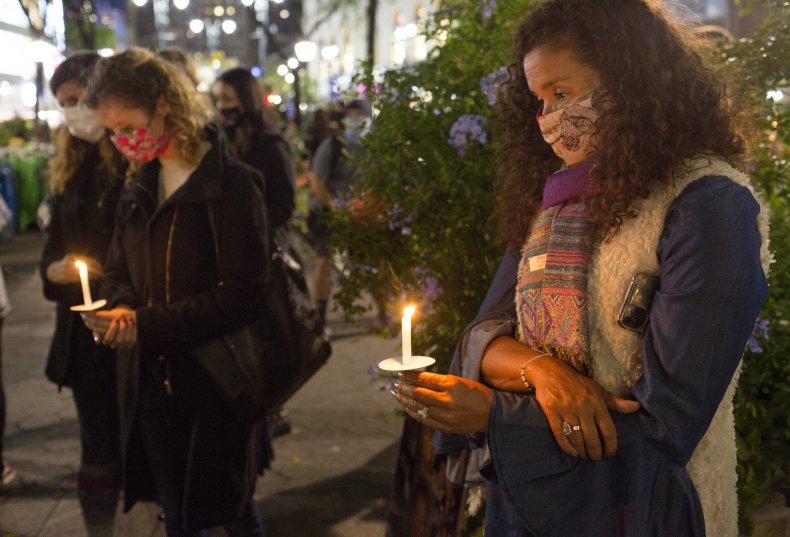 COVID-19 has taken center stage for the 2020 presidential election as Democrats and others have criticized Trump's handling of the virus.
In the U.S. alone, the coronavirus has killed more people than the military conflicts in Vietnam, Korea, Iraq, Afghanistan and World War I combined. Despite that, Trump has continued to state that COVID-19 is less deadly than the flu, something which the CDC's own statistics demonstrate is untrue.
After initially downplaying the virus's potential lethality to the American public, in mid-September, Trump publicly advocated for herd immunity which would kill thousands of more Americans as COVID-19 becomes a prevalent part of U.S. daily life.
Last week, The New England Journal of Medicine issued an editorial, the first in its 208-year history, calling the Trump Administration "dangerously incompetent", accusing it of undermining governors, politicizing both face masks and the vaccine and urging readers to vote its leaders out during the next election.
Newsweek contacted the Trump campaign for comment.