As New York COVID Cases Surge to Highest Mark Since April, Governor Says Omicron Has Arrived
New York is experiencing a surge in COVID-19 cases just as the state's Democratic Governor Kathy Hochul announced the arrival of the Omicron variant within The Empire State's borders.
"New York State has confirmed five cases of the omicron variant," Hochul wrote in a Thursday afternoon tweet. "Let me be clear: This is not cause for alarm."
"We knew this variant was coming and we have the tools to stop the spread," her tweet continued. "Get your vaccine. Get your booster. Wear your mask."
On Thursday, state health officials reported that five individuals had tested positive for the COVID-19 Omicron variant. They included a guest of a late-November anime convention in Manhattan who tested positive upon returning to his Minnesota home.
The four other cases involved residents of Brooklyn and Queens, a Long Island resident who had recently returned from a South African trip, and another individual who may have become infected while traveling and whose residence was unknown at the time of publication.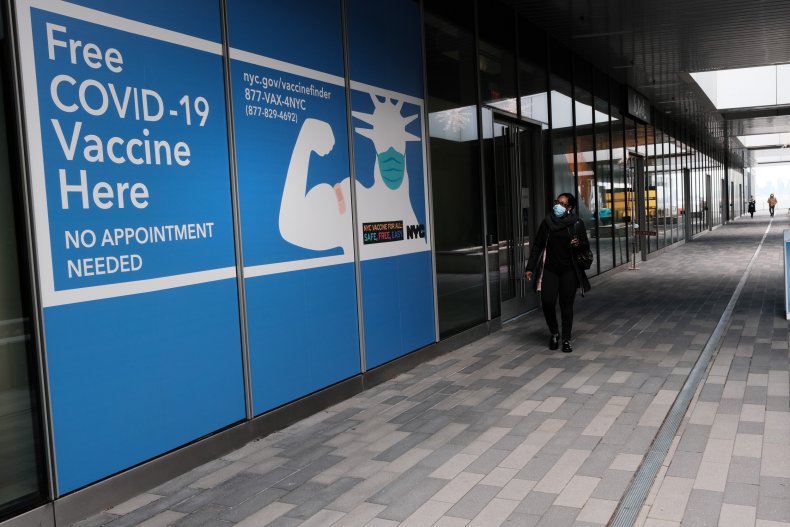 The state is currently experiencing a resurgence of new cases, causing it to reach its highest point since last April.
On December 1, the state reported 7,115 new COVID-19 cases, according to the John Hopkins University of Medicine Coronavirus Resource Center. The last time the state reported above such a high number of cases was on April 12. On that day, the state reported 7,118 new cases.
On Thursday, New York City Mayor Bill de Blasio said, "We should assume there is community spread of the variant in our city."
Last Friday, the World Health Organization (WHO) deemed Omicron a variant of concern. A WHO spokesperson has since said that there's no evidence to suggest the currently available vaccines are less effective against Omicron, Sky News reported.
While the spokesperson said that the variant's symptoms appear mild in younger and vaccinated people thus far, adding that the variant's unique mutations may make the virus more contagious.
Researchers believe that new variant may have 32 mutations in its spike protein, more than double the number found in the Delta variant. The spike proteins determine the ability of a virus to attach onto and replicate within human cells.
Similar to Hochul's advise, infectious diseases expert Dr. Anthony Fauci also suggested that people stay masked, get vaccinated and get a vaccination booster to prevent the variant's spread.
"It is conceivable that ... the vaccines we have may well be able to contain this," Fauci said last Saturday, "and then this won't be as serious as some people are surmising it might be."
Vaccine developers—including BioNTech, AstraZeneca and Johnson & Johnson—are researching how current vaccines interact with the Omicron variant. It will take several weeks or over a month until results determine any necessary changes to vaccines.
Soon after the Omicron variant was detected, the White House restricted travel from South Africa and seven other countries where the variant has been most detected.
The Biden administration is also expected to announce tougher testing requirements for both vaccinated and unvaccinated international travelers very soon.