New York Fashion Week: 2021 Dates, Schedule & How to Watch
Among the sartorial set, September is often known as Fashion Month thanks to back-to-back fashion weeks taking place in New York, London, Paris and Milan.
Kicking off the month is New York Fashion Week, which begins on Wednesday, September 8.
Here's everything you need to know about NYFW 2021 - including key dates, the schedule and how to watch the biggest designer shows.
When Is New York Fashion Week?
New York Fashion Week takes place twice a year, in February and September.
This month, most designers will be showing their Spring/Summer 2022 collections on the runway or in special presentations for the fashion elite - including magazine editors, celebrities, influencers and other key tastemakers.
The week begins on Wednesday, September 8 and concludes on Sunday, September 12.
This year's delayed Met Gala, meanwhile, will take place on Monday, September 13.
The annual event for fashion's A-list is usually scheduled for the first Monday in May, but after being delayed due to COVID, the new date was selected to coincide with the close of Fashion Week.
What Shows Are on the Schedule?
Across the week, we can expect big name American fashion houses including Coach, Brandon Maxwell and Tom Ford.
In the past, some European designers have eschewed London, Paris, and Milan, opting to show their collections in New York instead.
British disruptor Alexander McQueen's latest line crossed the Atlantic in 2000, Spanish Brand sent its fall collection down the runway in New York in 2002 and French luxury label Givenchy debuted its latest creations in the U.S. in 2016.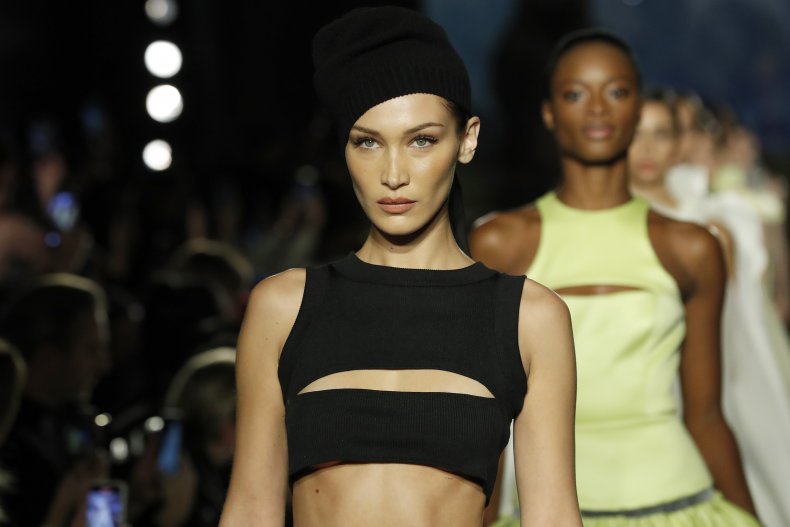 Owing to the current COVID travel restrictions, there are unlikely to be any surprise appearances from Europe's biggest fashion houses.
Wednesday will see some of the most sought-after designers unveil their latest collections, according to the New York Fashion Week schedule.
The biggest names with runway shows on the day will be Proenza Schouler, which draws inspiration from art and youth culture, and Prabal Gurung whose clothes have previously been worn by Michelle Obama, the Duchess of Cambridge and Sarah Jessica Parker.
Thursday sees fast fashion brand PrettyLittleThing join the likes of luxury fashion houses 3.1 Philip Lim, Moschino and Carolina Herrera.
Much-loved American designers Michael Kors, Coach, Jason Wu and Brandon Maxwell will share their collections with the world on Friday.
Anna Sui, Jonathan Simkhai and Thom Browne are among the names debuting their latest lines on Saturday, while Sunday closes the week with the likes of Telfar, Tory Burch and Oscar de la Renta.
How Can I Watch New York Fashion Week?
Traditionally, the shows at New York Fashion Week were very exclusive, with only fashion journalists and editors, stylists and celebrities getting an invite.
Over the years though, some luxury brands have begun to embrace a more transparent approach by livestreaming their shows.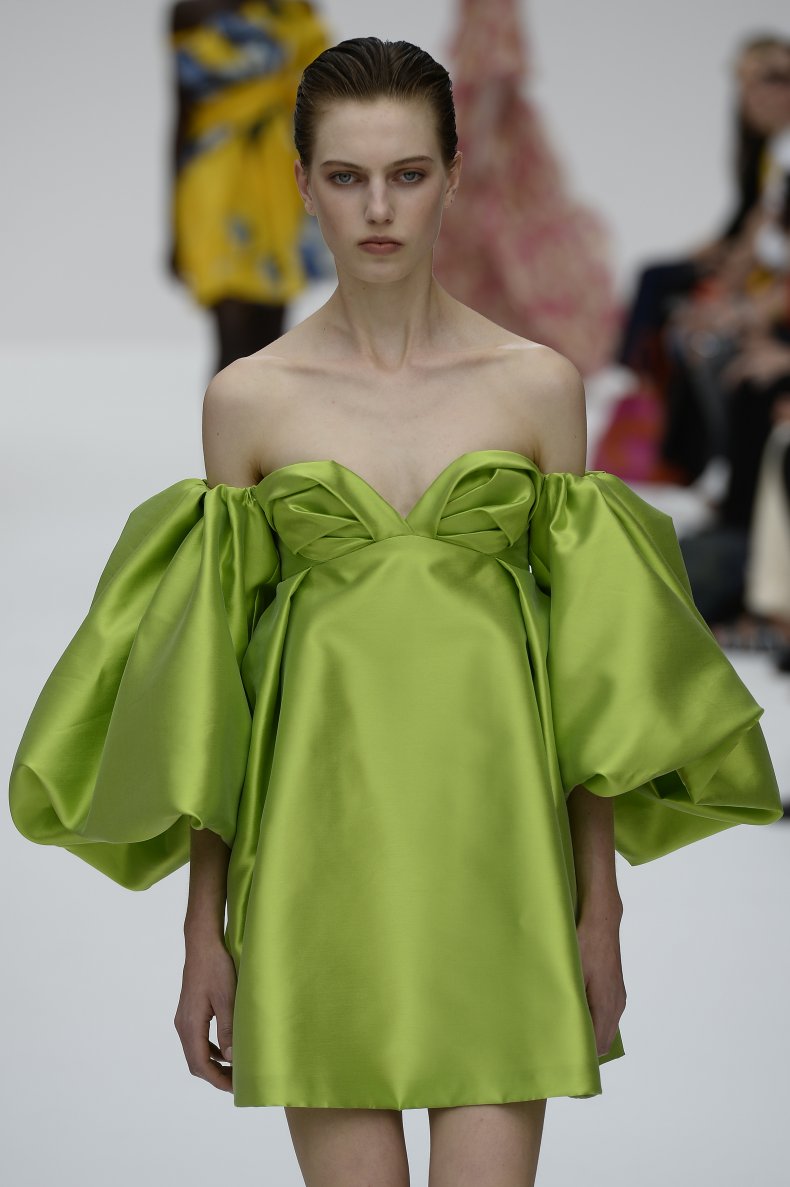 Thanks to the restrictions put in place by the pandemic, even more fashion houses have adopted streaming and despite the world slowly opening up again, many are still making their shows available to view online - with some even putting on a digital only display.
Fashion fans can watch these shows online on the official New York Fashion Week website.
Which Shows Can I Watch Online?
These are the shows available to view on NYFW.com, though many designers may also opt to share their collections live via their own social media channels.
Wednesday
9:30am - Marissa Wilson - digital only
10:30am - Adeam - digital only
11:00am - PH5 - digital only
11:30am - Alejandra Alonso Rojas - digital only
2:00pm - Imitation of Christ - in-person and livestream
2:30pm - Maison Atia - digital only
3:30pm - Badgley Mischka - digital only
4:00pm - Nicole Miller - digital only
4:30pm - Tadashi Shoji - digital only
6:30pm - Chaance - digital only
7:30pm - Pierre Blanc - digital only
Thursday
10:00am - Mia Vesper - digital only
10:30am - C+ plus SERIES - digital only
11:00am - Bevza - in-person and livestream
11:30am - Theo - digital only
12:30pm - NALEBE - digital only
1:00pm - Chocheng - digital only
2:30pm - Samantha Black - digital only
3:00pm - Bella Rene - digital only
3:30pm - Jonathan Hayden - digital only
4:30pm - Ajovang - digital only
5:00pm - Cristina Nitopi - digital only
5:30pm - Barragan - digital only
6:00pm - Par Bronté Laurent - digital only
7:00pm - Sergio Hudson - in-person and livestream
8:00pm - Carolina Herrera - in-person and livestream
8:30pm - Concept Korea - digital only
Friday
10:00am - Michael Kors - in-person and livestream
10:30am - Dirty Pineapple - digital only
12:30pm - Haleia - digital only
1:00pm - Jason Wu Collection - in-person and livestream
1:30pm - Pamella Roland - digital only
2:30pm - Raisavanessa - digital only
3:00pm - Bibhu Mohapatra - in-person and livestream
5:30pm - Silent Panda - digital only
6:00pm - alice + olivia by Stacey Bendet - in-person and livestream
6:30pm - Des Pierrot - digital only
7:00pm - Christian Cowan - digital only
7:30pm - Advisry - digital only
9:00pm - Brandon Maxwell - in-person and livestream
Saturday
10:00am - Junny - digital only
10:00am - LORING New York - digital only
10:30am - Undra Celeste New York - digital only
11:00am - Studio 189 - in-person and livestream
11:00am - Global Fashion Collective I - in-person and livestream
11:30am - Mimi So - digital only
12:00pm - Rodarte - in-person and livestream
12:30pm - Colin LoCascio - digital only
1:30pm - Eugene Taylor Brand - digital only
2:00pm - Global Fashion Collective II - in-person and livestream
4:30pm - Tanner Fletcher - digital only
5:00pm - Jonathan Simkhai - in-person and livestream
7:00pm - Deity New York - in-person and livestream
7:30pm - Melke - digital only
8:00pm - INF - digital only
8:30pm - Salon des Refuses - digital only
Sunday
10:00am - Sienna Li - in-person and livestream
10:30am - Whensmokeclears - digital only
11:00am - Tory Burch - in-person and livestream
11:30am - Gasanova - digital only
12:00pm - 21st Century Collectors - digital only
12:30pm - Tiffany Brown Designs - digital only
1:00pm - Chuks Collins - digital only
3:00pm - Altuzarra - in-person and livestream
4:30pm - Oscar de la Renta - digital only
6:00pm - Kim Shui - in-person and livestream
7:00pm - Staud - in-person and livestream