Next Elon Musk Will Be Russian Because We Are More Talented Than Americans, Says Deputy PM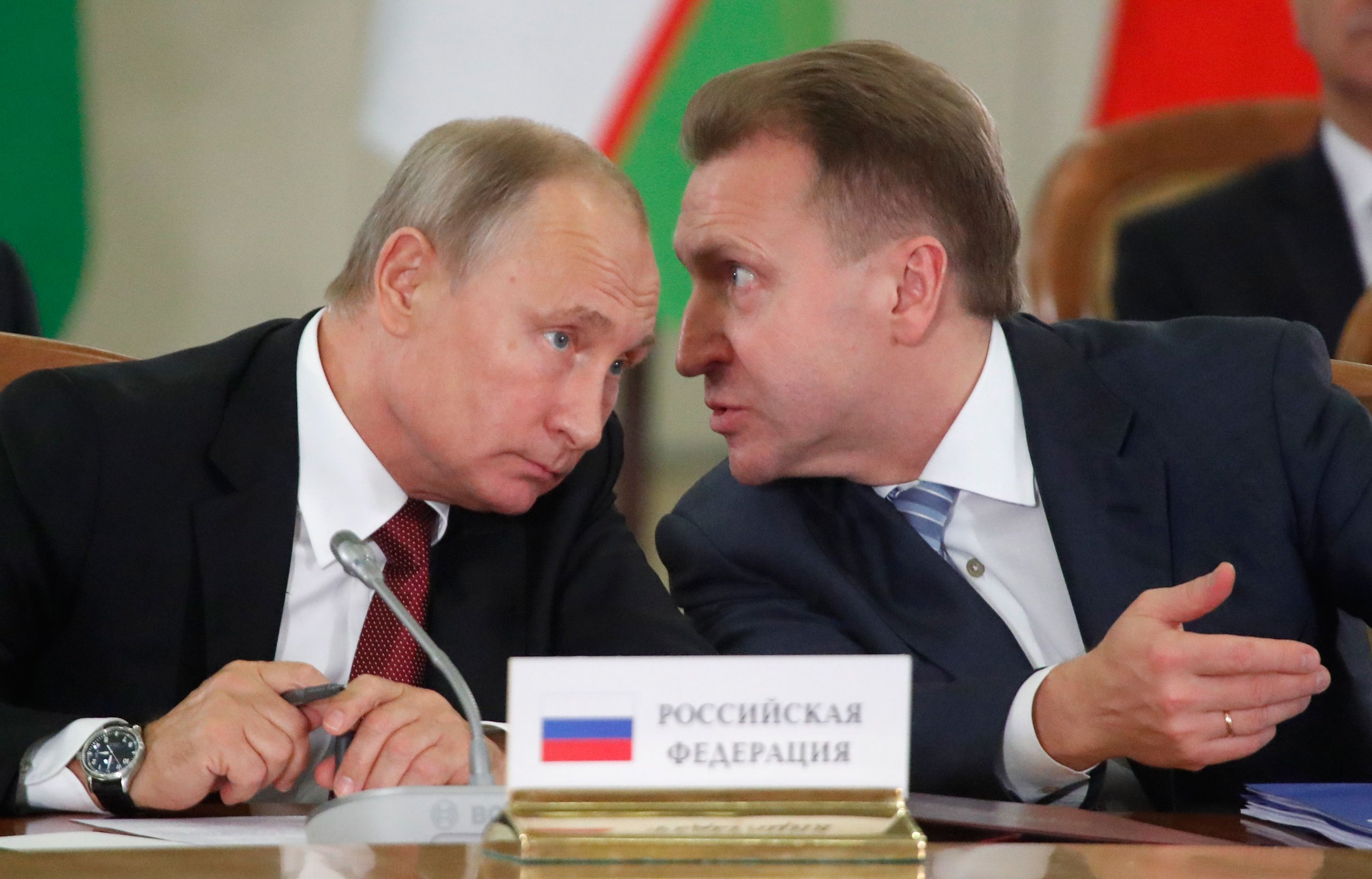 Russia's deputy prime minister has hailed the nation's youth as being more gifted than the people of the United States and said he expects the world's next generation of innovators to come from his homeland, not the West.
Speaking at the Leaders of Russia conference—an event designed by the Kremlin to award people of the post–Cold War generations deemed to exhibit resourcefulness and leadership—Deputy Prime Minister Igor Shuvalov marveled at the recent launch by U.S. company SpaceX. He backed those still in the running to be awarded by the conference as future contenders to emulate and overcome Elon Musk, the space company's founder, in his accomplishments.
Related: Russia wants its gun-toting robot to fly to the International Space Station
The "new Elon Musks" should come out of Russia, Shuvalov reasoned. "May the creators of Teslas and all these things be among you," Shuvalov told attendees, referring to another invention of Musk's: the Tesla electric car.
"Whatever you wish to dedicate yourselves to will be the main thing for us," Shuvalov said, noting that the Russian youth had no reason to feel intimidated by innovations Stateside, the Interfax news agency reported on Wednesday. "I am convinced that the Russian people are more talented than the American (people)," the minister said, adding he hoped Americans would "forgive" the comparison.
The Leaders of Russia forum will conclude on Sunday with 100 people awarded some form of mentoring or experience with big Russian businesses, state enterprises or government agencies.
Related: Young Russians want to be like Jesus and Elon Musk, more than they want to be like Putin
The SpaceX launch is seen as historic because it marks the first time the world's most powerful, successfully launched rocket is one made by a private corporation, not a government agency.
It also marks a departure from an age when Moscow dominated the industry but has recently looked increasingly like a shadow of its former self. Russia's space agency is still state run. During Soviet times its engineers and cosmonauts were often at the forefront of innovation in exploring space, but the agency has been plagued by embarrassing gaffes of late.
Its last launch of over a dozen satellites, including a $45 million Russian satellite, failed to hit orbit, because officials confused the coordinates from Russia's new space port, Vostochny. The space port itself had an awkward opening in 2016, because of a technical fault, as Russian President Vladimir Putin reprimanded officials for delaying the launch he had come to watch in person, with television cameras waiting.
It is not the first time the Russian government has used SpaceX as its measuring stick, as Putin's spokesman said in March, following another successful launch by Musk's company, that the Kremlin has "all grounds to suppose we can make a worthy contribution to this competition." The repeated comparisons are likely no accident: A poll last year showed that Elon Musk beats Putin as a role model for young Russians.