Next MINI Design Era May Not Veer Far From Established Traditions
MINI is known for building wild concepts. Just last year it introduced the Vision Urbanaut concept, a minivan inspired by nature. It was both drivable and autonomous, and featured lounge-like seating.
But the core of the MINI brand, now encompassing the Cooper, Countryman and Clubman along with a battery-powered variant called Cooper Electric, is still mostly traditional. But it's going through a change. MINI plans to introduce its last new gasoline-powered vehicle in 2025 and sell only electric vehicles by 2030.
On Tuesday, the company (owned by BMW since 1996) previewed its new design language in a video, focusing on electric, sustainable, digital and distinct themes.
The new philosophy is called Charismatic Simplicity and the company says it will distill its design to the essence of MINI. And that essence has always been a little unique and quirky.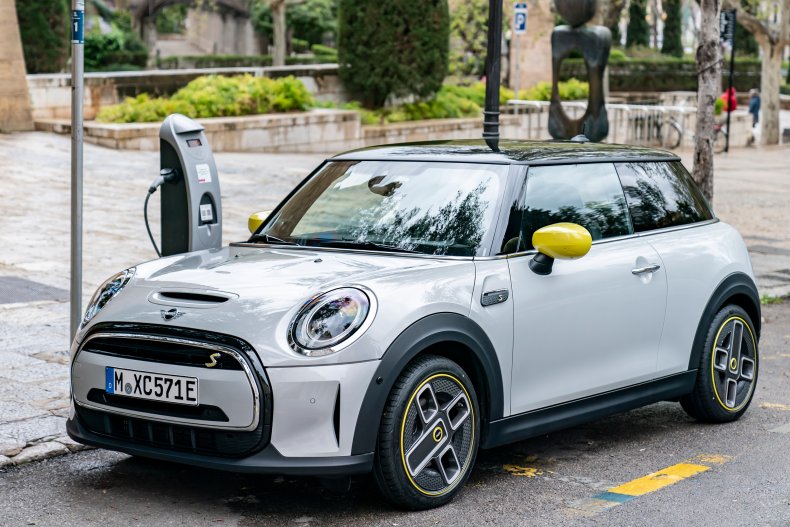 The sustainability aspect comes with the leather-free interior and the digital starts with new bendable multimedia screens.
"There are three essentials," MINI head of design Oliver Heilmer said in the video, "modern iconic design, immersive user experience and a responsible mindset."
Heilmer goes on to explain that iconic design means looking into the past and the future, and notes that every MINI shares family DNA. He wants to respect those common elements going forward.
Electrifying its powertrains helps MINI continue to offer the driving enjoyment buyers expect with the satisfaction of quick acceleration due to instantly available torque. Planning an electric vehicle from the ground up allows for flat load floors, more spacious seating, and more dynamic drive capabilities.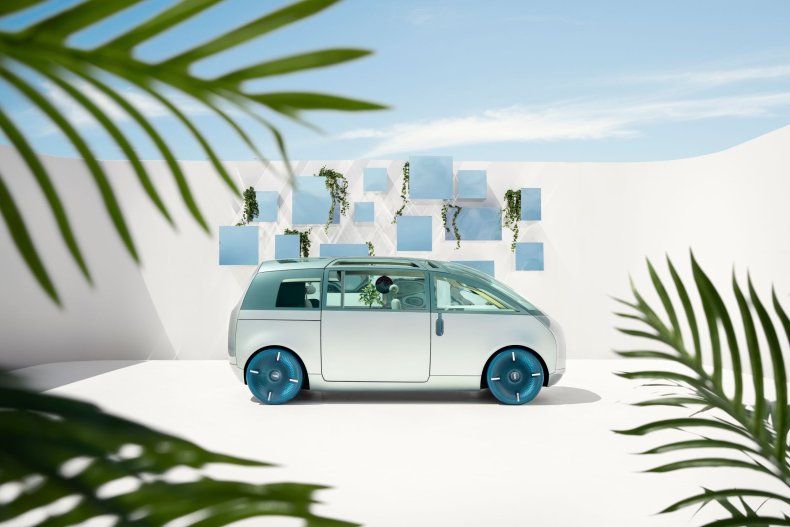 The video MINI showed featured designers taping out the interior space of a future MINI and sitting in it to get a feel for the size.
MINI is just the next automaker in line to move to electric vehicles, but for a brand that makes smaller, simpler cars, it's an easier transition than most.
"The evolution toward a focus on sustainability and EV propulsion should work nicely with a brand that has been about simplicity and efficiency, albeit with a keen dose of drivability," Stephanie Brinley, an automotive analyst at S&P Global Mobility, told Newsweek. "Given the industry's increasingly aggressive pivot to electric propulsion systems, Mini does not have much of a choice in making the transition as well, and of course the brand has offered EV options in the past."
The heart of the brand will still be the three-door MINI Cooper, just an electric version. The next MINI Countryman will be electric too. Aside from that, MINI says it will introduce another electric crossover design study for the small luxury segment.
"The MINI design DNA will clearly come through in every model of this new generation, leaving its brand affiliation in no doubt whatsoever," said Oliver Heilmer in a press release. "We combine the core of the MINI DNA with innovative, aesthetic and technological inspiration in our new design language. This means that every new Mini remains a genuine and at the same time future-proof original."
Keeping MINI in the car buying public's mind is key to the transformation.
"For brands with high emotion and a relatively narrow consumer base, remaining relevant can be more difficult over time. MINI needs to translate the values it is known for into a modern language; fortunately for the brand, this really should be a relatively smooth transition," said Brinley. "As always, depending on execution."