They Hear Your Complaints, but BMW Is Still Embracing Its Electric Future
This weekend, on the shores of Lake Como, Italy, the history of automobiles was celebrated during Concorso d'Eleganza Villa d'Este, a car show to the nth degree. Alongside Bugatti, Ferrari and Mercedes models worth tens of millions of dollars were icons of BMW's performance past from stylish M1s to vintage, kitted-out M3s.
While the brand's history was on display on the lawn, behind closed doors and on the patios of the 16th Century estate-turned-vacation destination, executives were making bold statements about the future of the company.
BMW Group, like many automakers, is seeking to balance engineering, technology, design and safety in a rapidly evolving era of vehicle making. The switch to electric powertrains is already underway, part of the company's long-range sustainability pledge.
But, in some ways, the BMW brand isn't like other automakers, even its brother Rolls-Royce. Throughout its long history, the focus has been on the drive experience, whether race car, saloon, or seven-passenger SUV, ahead of comfort, plush style and cutting-edge infotainment experiences.
Pushing forward, especially for the Group's M brand, is about moving the ball along several pathways simultaneously.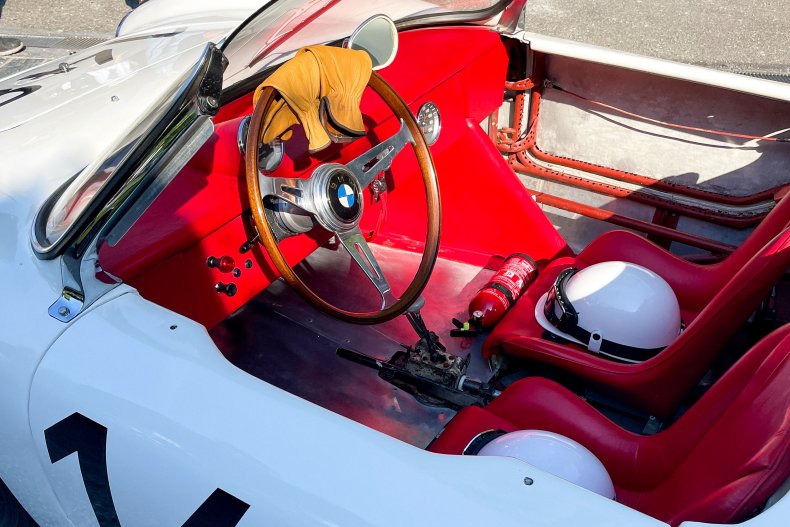 For BMW Group head designer Adrian van Hooydonk, the event at Villa d'Este "serves as an inspiration or a reminder that my team and I should keep it going, should keep that interest in individual mobility going, to keep that passion going".
The BMW mobility plan doesn't just include mass market models. There's room for more niche customer vehicles in there like the new M4 CSL that just debuted, which will have a limited 1,000-unit production run, and future models, possibly even electric ones, that will have an even lower volume made.
BMW Group's super luxury arm, Rolls-Royce, already offers personalization options to customers. The business case for a more bespoke division, Rolls-Royce Coachbuild, takes the handcrafted idea of luxury notion up a notch, offering a complete one-off for clients. Its most recent iteration is a second Boat Tail, rumored to have cost its owner over $20 million.
"If you do something ultra low volume, very exclusive, it has to be exactly right," van Hooydonk told Newsweek during a round table discussion. "It can't just be a remake of something else. So the difficulty with low volume is always, in an organization that produces, let's say over 2 million new vehicles a year, to find the time, to find the resources to get it done.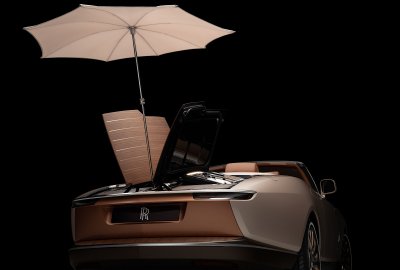 "The problem is, of course, nowadays, if you design a car and you make only one, the efforts, the research, the testing, the legal requirements to that vehicle are just the same as when you make 1 million of them so almost the cost is always the same."
In addition to studying how to make color-changing vehicles a reality in the mass market, Van Hooydonk is interested in exploring what new levels of customization under the BMW brand umbrella could look like. The designer says that the key to executing customizations under the BMW brand will be ensuring that it's "clever".
It could play out similar to how Porsche operates its Manufaktur brand, delivering more material, paint color, and accessories options to clients willing to pay for an elevated purchase experience.
The company recently acquired the Alpina luxury performance brand, with the full integration of it under the Group umbrella expected to take three years according to a spokesperson for the company.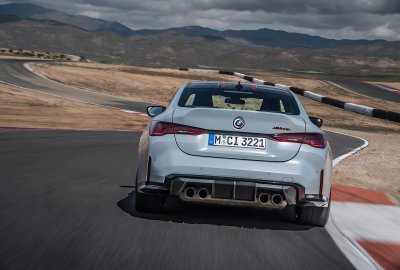 The shift happening underneath the body of BMW vehicles is influencing nearly every model decision the company will make moving forward. BMW is working toward its next Neue Klasse initiative (the original was in 1962 as the company emerged from a period of financial uncertainty), which will see the debut of a new platform in 2025 that will only accommodate electric vehicles.
That progress is the groundwork for what von Hooydonk and his team are now working on in their studios across the globe. "There is somewhat more flexibility once you have the battery, the drivetrain and so on; you begin to think of putting different hats on there, but it's never that easy."
He sees more production flexibility coming into play thanks to advances in technology and manufacturing, but that being an established brand can have its setbacks as the industry moves from internal combustion engines to fully electric lineups.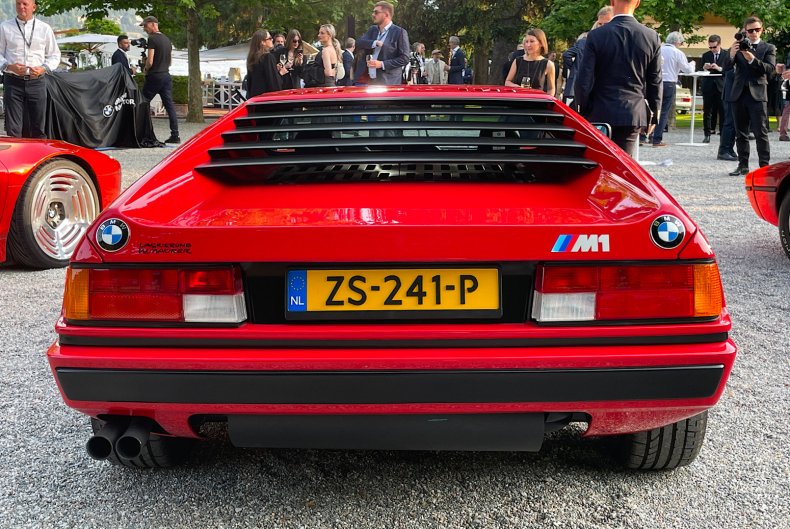 "If you're a startup it's almost easier nowadays because you begin to do one car after another... for us the whole transformation is much, much harder because you have to do both things exceptionally well and make sure that you manage that transformation, which is what we are in the middle of," he said.
That transformation isn't just touching the design studio at BMW Group. BMW M CEO Frank van Meel is conscious of the heritage of the brand he heads, as well as what Oliver Zipse, chairman of the board of BMW Group, has put forward as the company's goals over the next decade as the move toward electrification advances.
"I think there's no alternative to going electric. I think it's just a question of when, and that depends on when [the company is capable of producing] what we really need. If we do an M, it has to be better than it's predecessor and it has to be a typical M.
"If you look right now at the M4 CSL, that more or less is the benchmark and you say, 'Okay, to do that in an electric car that is faster than that one,' that's a big challenge. But, the good thing is that we have the benchmark in-house so we know what to look at."
AutoPacific president and chief analyst Ed Kim thinks that M enthusiasts should not be worried about the future of their beloved brand. "As the performance luxury electric vehicle scene has already been alight with activity, BMW M will be somewhat late to that party, but shouldn't be ruled out that BMW M could reset the bar for EV performance as it continually has with its internal combustion engine models over many decades. Consumers should expect that BMW M in the electrified future will continue to set benchmarks, and that the halo effect from those electric M models will positively impact the rest of the future mainstream BMW lineup."
Van Meel knows that the electric avenue ahead may be unappealing to some legacy and enthusiast customers, but he says there's precedent for the adaptation of expectations there.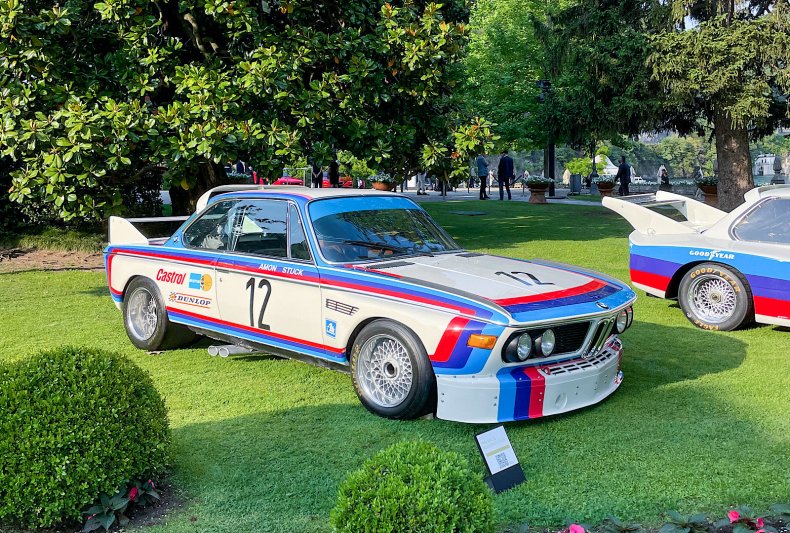 "To take the M3, for example, has very long history. It started with the four-cylinder engine where everyone said, 'Formula One, four-cylinder engine, that's the only engine you can have.'
"And then we changed in the next generation to a six-cylinder inline, and everyone said, 'Well this is not racing, really, this is not Formula One. It was M1 pro car, but it was not Formula One and it's heavier. Does that work?' And then, of course, they could drive the car and say, 'Well, it's better than it's predecessor and it's typical M3.'
"Then we changed it even worse from a customer perspective to a V8 high-rev engine that's naturally aspirated. And everyone said, 'Why are you doing that because that's even heavier? Is that a typical M?' Then you drove the car and found out it's a typical M3 and it's better than its predecessor.
"The worst thing we then did to the community was to change to turbocharged engines because then it became, 'Naturally aspirated, throttle response, racing ... you're going to turbocharged and it's not going to work.' Then you drove the M3 and said, 'It's better than it's predecessor and it's typical M3.'
"And if you continue this idea, that is the DNA that we come from. It should drive like an M3, no matter what is inside, and it should be better than its own predecessor, and that's just a goal we have for an electric. And, in the future, so, there's no need to be afraid of the drivetrain. It won't change what M stands for ... It has to be an M3 or an M5 and it has to be better than its predecessor."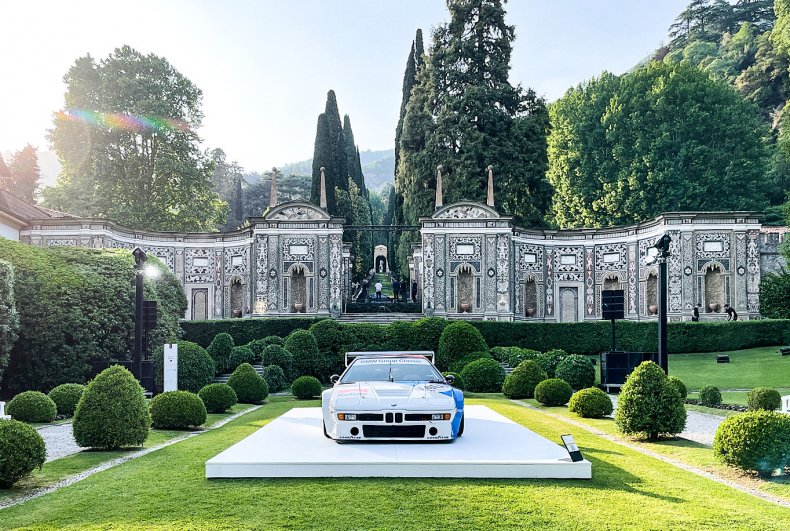 With high horsepower and torque expectations for vehicles propelled by electric powertrains, van Meel is explicit about what the future of M brings to the table. "It's not all about lap times because sometimes you can have not-so-emotional cars with good lap times. It's also about the M, the emotion of M," he said.
"If you sit in a car today, if you sit down in an M, you don't have to go to a track. You just drive 100 yards, turn left, turn right, and you know what car you're in. It's like a perfect suit. It fits perfectly. It's precise, it's agile, it's dynamic and you have this M feeling."
Kim agrees with van Meel's sentiment, "BMW has long been known as a performance driver's brand, a brand that puts driving enjoyment above nearly all else. Importantly, BMW's success in cultivating that brand image is mostly due to BMW's products talking the talk when it comes to performance and driving enjoyment. Even the most basic 3-Series models have always been a joy to drive, but BMW's M vehicles are the ultimate expression of BMW values.
"Today, many luxury brands have bespoke performance sub-brands, ranging from Mercedes-AMG to Cadillac V. None of these would likely exist without BMW's legendary M division. Among luxury brands, BMW was the first to create a major performance sub-brand, and because M tied in so well with the BMW values, basically cranking all the existing BMW brand values to 11, it had credibility from day one. Even today, few performance luxury sub-brands possess the authenticity and desirability of BMW M."
Echoing the abductive reasoning phrase, "If it looks like a duck, swims like a duck, and quacks like a duck, then it probably is a duck," van Meel concluded, "That is what you need in the future. It looks like an M, it feels like an M, and it drives like an M, then you don't need to question anything else."