The NFL Is Going to Play Four Regular Season Games in London Next Year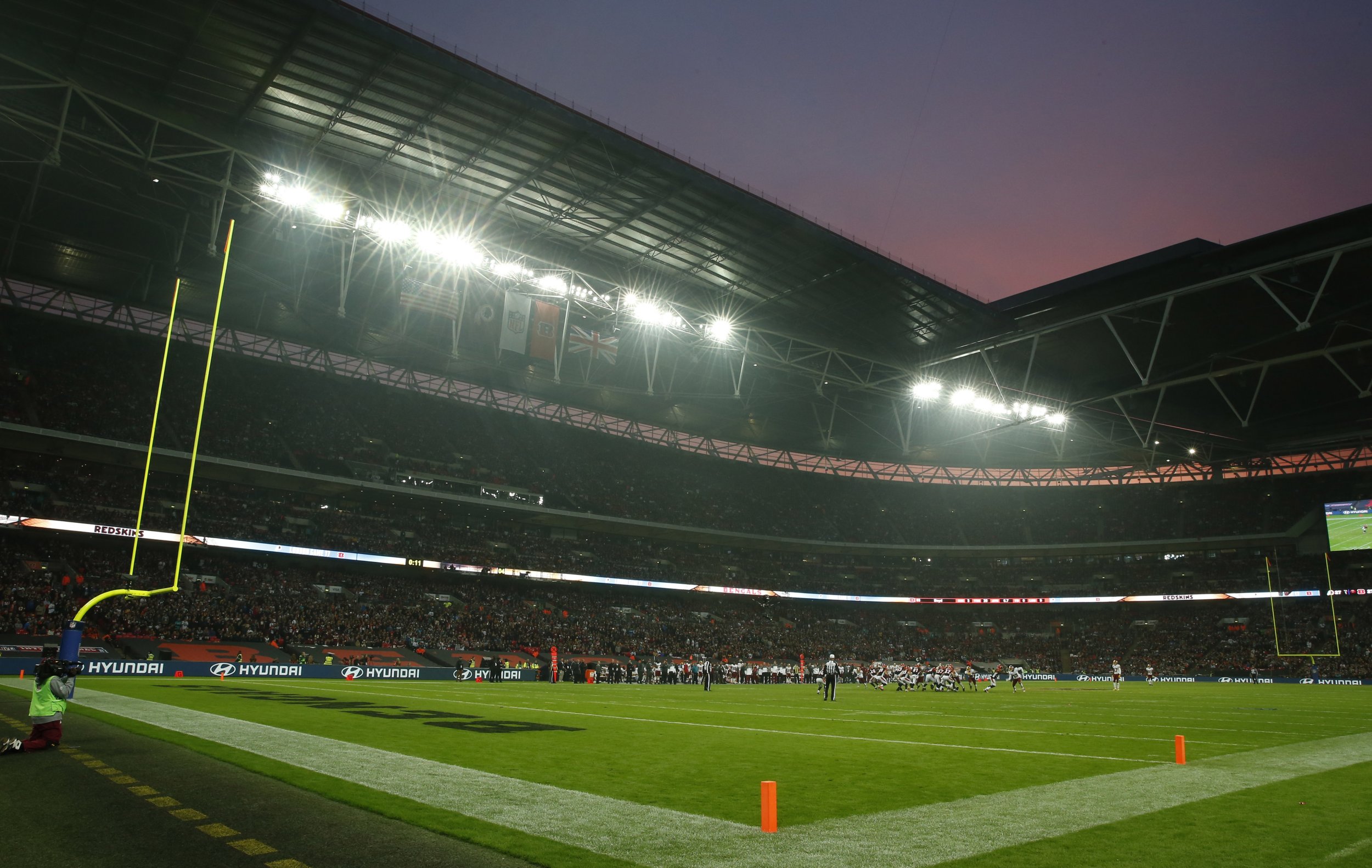 The NFL announced on Friday that it will play four regular season games in 2017, continuing the steady expansion of its presence in the U.K.
The league's first overseas game was played in 2007, when London's Wembley Stadium hosted the New York Giants and Miami Dolphins. The stadium continued to host one game per year through the 2012 season. In 2013, it hosted two, and from 2014 through this season, three games per year have taken place in England. It's unclear whether each of the four 2017 games will take place at Wembley. One of the three 2016 games was held at Twickenham Stadium, which is also in London.
Related: College Football Playoff Got It All Wrong, and That's All Right
"We continue to be incredibly excited by the passion and love for the NFL shown by our millions of U.K. fans," NFL Commissioner Roger Goodell said in a statement. "London is an amazing city. We have had tremendous support from our fans, from Mayor [Sadiq] Khan and other government leaders and business partners, and we are looking forward to taking the next step in the U.K. by playing four games in London next season."
England isn't the only country in which the NFL wants to cultivate a presence. In November, the Oakland Raiders squared off against the Houston Texans in Mexico City's Azteca stadium. It was the first NFL game in Mexico since 2005, when the Arizona Cardinals defeated the San Francisco 49ers. That 2005 game, also held in Azteca stadium, was the first time a regular season NFL game was played outside the United States. Since then, 23 games have been held in England, eight have been held in Toronto's Rogers Centre, and one has been held in Mexico City.
It doesn't look like the league has any plans to slow down international expansion anytime soon.
Read more from Newsweek.com:
- Secret to Solving the NFL's Ratings Woes: Show Better Games
- Charlotte demonstrators take protest to Carolina Panthers game
- NFL teams plan demonstrations during national anthem