Why One Direction Fans Are Giving Love to Nicole Scherzinger
The X Factor reality show released a video on Saturday to celebrate the 12th anniversary of boy band One Direction. To the surprise of many fans, the clip revealed that show judge Nicole Scherzinger may deserve a lot more credit for the decision-making behind the original casting of the group than was previously known.
Scherzinger told the other judges, including record executive and show creator Simon Cowell, that they should put together "an imaginary boy band" with some of their favorite solo contestants from the show and added Harry Styles and Louis Tomlinson to the hypothetical lineup.
"They are the cutest boy band ever, I love it. The little girls are going to love them," Scherzinger said in the video recorded in 2010 during the seventh series of the British version of The X Factor.
The X Factor's official Twitter account shared the video on Saturday.
"We should all thank Nicole," read one characteristic Twitter post. "She put One Direction together."
"Nicole should be getting Royalties from One Direction..." another person tweeted.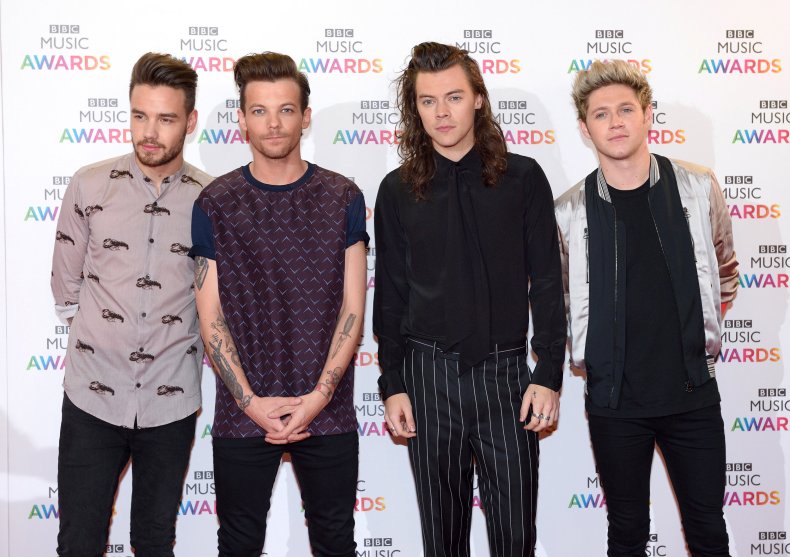 Scherzinger served as a judge on both the U.S. and U.K. version of The X Factor after she first found success in the girl group Eden's Crush, which was formed on the reality show Popstars, and as a member of the popular group the Pussycat Dolls. She has also released two studio albums as a solo artist and more recently can be seen as a judge on Fox's The Masked Singer.
One Direction, often shortened to 1D, enjoyed massive success on the music charts before taking an extended hiatus in recent years. Member Zayn Malik departed the group in 2015, while Styles has gone on to become a major recording and touring artist in his own right.
Even still, it was One Direction as a whole that fans remembered on social media while discussing the revelation about Scherzinger's contributions to its formation. Many of the fans took issue with Cowell being praised for putting the group together.
"You're telling me One Direction was formed in 2 minutes and by Nicole not Simon ????" a surprised fan said on Twitter.
"The fact that Simon Cowell has taken all the credit for creating One Direction when this WHOLE time it's been girlboss Nicole Scherzinger that did it??? Every day I hate him a little bit more," wrote another person.
Others noted that Scherzinger seemed instrumental in putting Liam Payne in the group after Cowell seemingly brushed the singer off for being too arrogant.
"Just watch the never before seen footage and I cant believe that Simon almost made Liam transferred to another band but Nicole was like no no no he will shine in One Direction. The way one little decision could have changed so much," a Twitter user said.