Niger Delta Avengers Claim Two More Attacks on U.S. Company's Oil Wells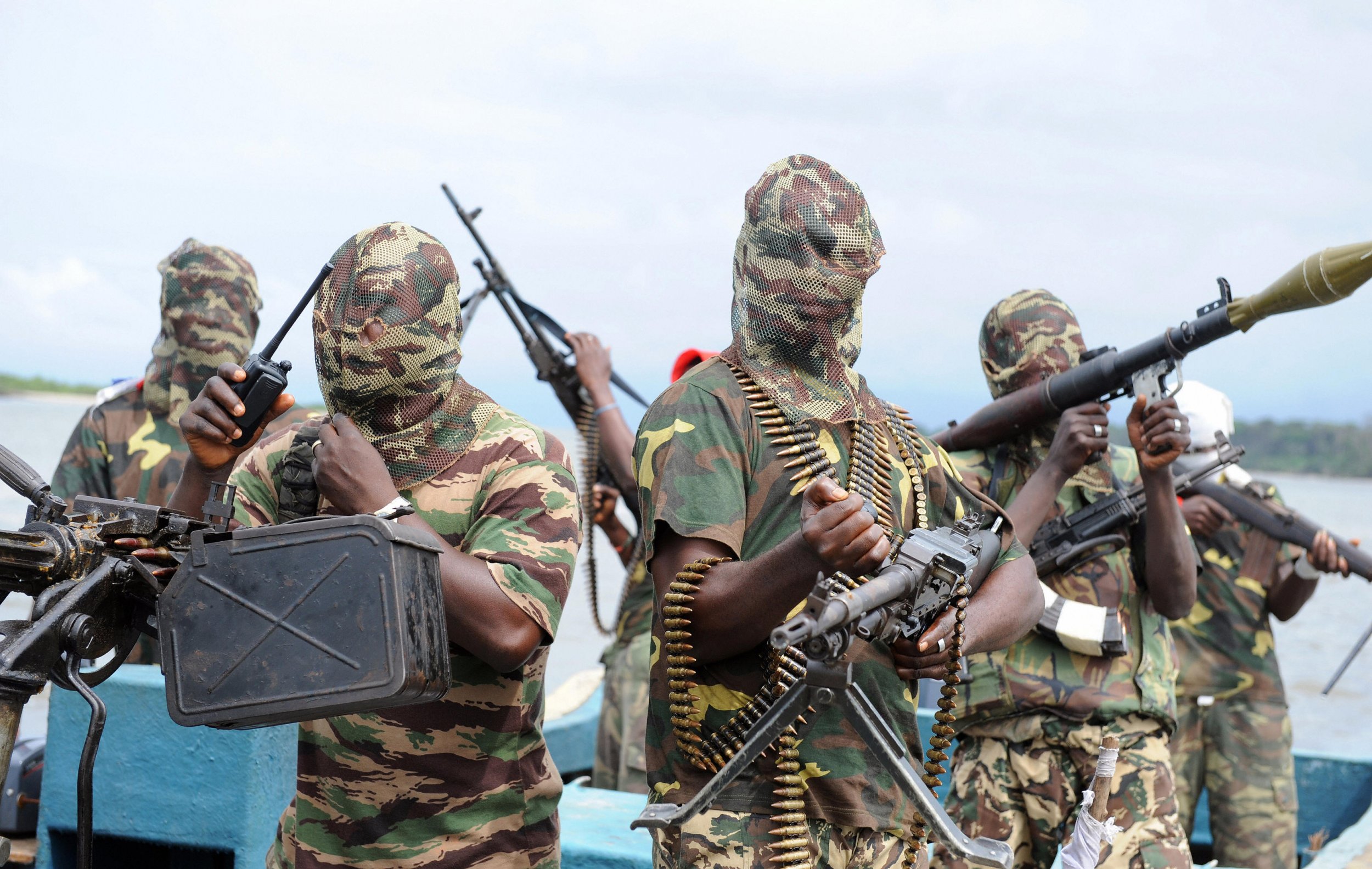 A militant group in Nigeria's oil-producing Niger Delta region has claimed another two attacks on oil wells run by a United States company.
The Niger Delta Avengers claimed via Twitter on Wednesday that it had blown up two oil wells operated by U.S. company Chevron located in the Dibi field near Warri, a city in Delta state, southern Nigeria. The group, which was established in February, claimed to have used "100 gunboats, four warships and jet bombers" in the attack.
An oil spill was seen in the area surrounding the Chevron sites following the attack, Reuters reported , though Chevron have not confirmed the attack. The NDA have threatened Chevron and other international oil companies with "bloody" attacks if they do not pull out of the Niger Delta and the group claimed an attack on another Chevron facility on May 25 that reportedly resulted in the company's onshore operations being "grounded." The group has also attacked facilities run by oil giant Shell in the restive region.
Nigeria's military warned the NDA and other militants on Wednesday that the country's armed forces "will not relent in their efforts to flush out economic saboteurs masquerading under whatever guise to perpetuate evils in the Niger Delta." Nigerian President Muhammadu Buhari—who is visiting the region on Thursday for the first time since becoming president in May 2015—has said he will engage with disaffected community leaders in the Niger Delta but has warned that militants will be dealt with in the same manner as Boko Haram. The Nigerian military has conducted a sustained crackdown on Boko Haram since Buhari came to power, taking back much of the territory once held by the extremist group, who are affiliated to the Islamic State militant group (ISIS).
Renewed attacks on oil pipelines in the Niger Delta have cut Nigeria's oil production by 800,000 barrels per day (bpd), the country's Petroleum Minister Emmanuel Ibe Kachikwu announced in May. The West African country is heavily dependent on oil for its economy and petroleum products make up more than 90 percent of the value of Nigerian exports. Partly as a result of the attacks, Nigeria has fallen behind Angola as the continent's largest oil producer.
President Buhari is visiting the Ogoniland region in the Niger Delta on Thursday to launch a cleanup operation. The region has been heavily affected by oil spills in recent years from Shell and other oil companies.