Nigeria Lost $6.8 Billion to Corruption in Seven Years, Says Minister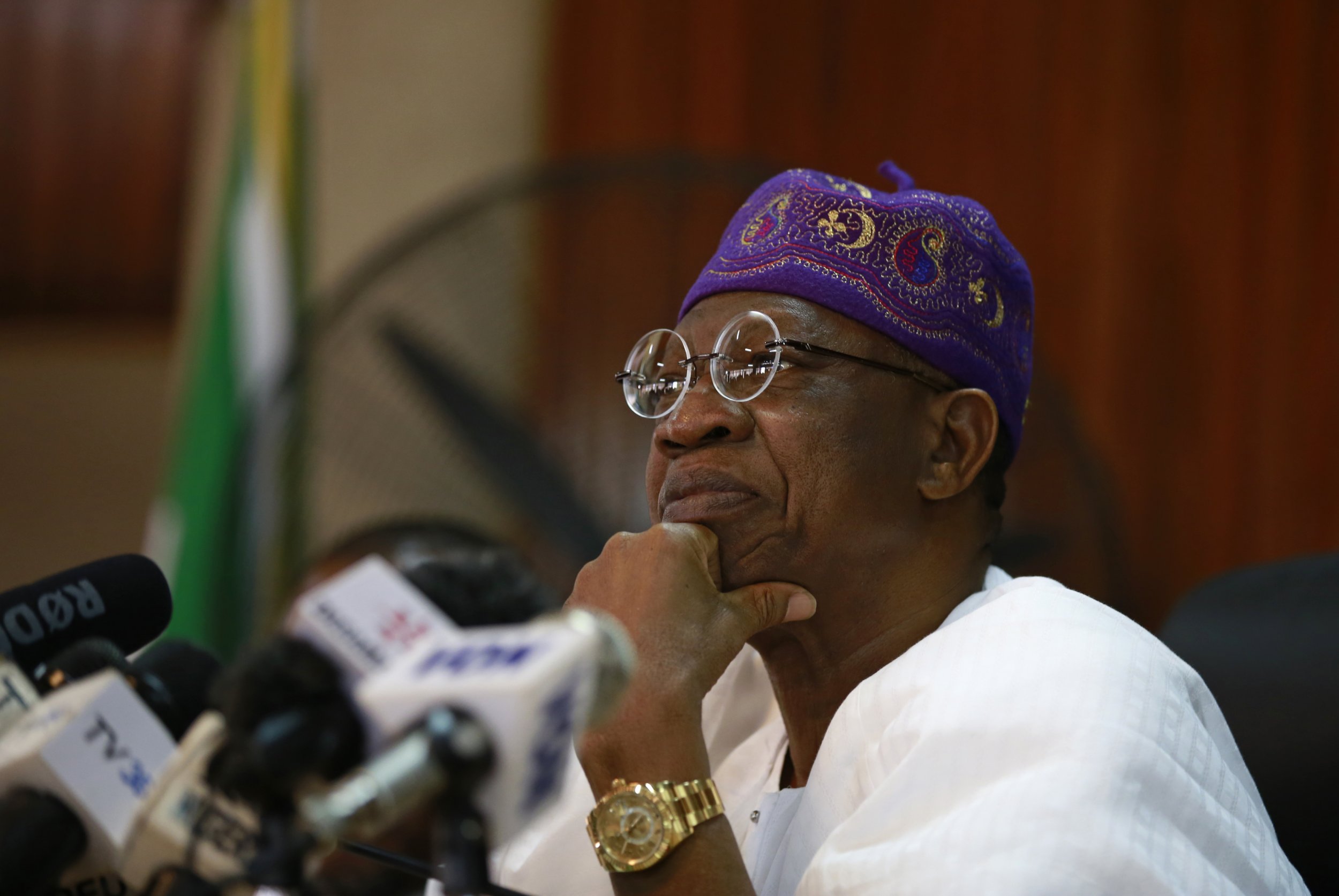 Nigeria's information minister has claimed that 55 people, including government ministers and bankers, stole a total of 1.34 trillion naira ($6.8 billion) from public funds between 2006 and 2013, Reuters reported.
Nigerian President Muhammadu Buhari, who was elected in March 2015 on an anti-corruption pledge, has launched a crackdown on graft, with several recent high-profile arrests. These include Sambo Dasuki, Nigeria's former national security advisor, who was arrested for allegedly stealing $2 billion of government funds earmarked for fighting Boko Haram, and former defense minister Bello Haliru Mohammed, who is accused of collaborating with Dasuki. Both Dasuki and Bello Haliru Mohammed have denied the charges against them.
Information Minister Lai Mohammed gave a breakdown of the alleged corruption at the launch of an anti-corruption initiative in the Nigerian capital Abuja on Monday. According to Mohammed, 15 former state governors were responsible for stealing 147 billion naira ($742 million), while bankers stole 524 billion naira ($2.65 billion) and four ex-government ministers unlawfully took 7 billion naira ($35.5 million) across the seven-year period. Mohammed did not provide evidence in support of the quoted figures. He referred to the battle against graft as "Nigeria's war" and warned: "If we don't kill corruption, corruption will kill Nigeria."
Speaking to Newsweek on Tuesday, Mohammed said the identities of those involved in corruption was an "open secret" and that the 55 individuals he referred to were already facing trial in Nigeria, though he did not give their names. He says that President Buhari has made tackling corruption one of his administration's priorities, motivated by the fact that Nigeria's increasing wealth had not translated into benefits for ordinary people. "Even though the national budget has always increased from 1999 until today, poverty has [also] increased," says Mohammed.
Despite Buhari's crackdown, the Nigerian public continues to view corruption as endemic. A December 2015 report by corruption watchdog Transparency International found that 75 percent of Nigerians believed that corruption in the government had increased over the previous 12 months. The West African country is Africa's biggest oil producer, with petroleum exports valued at $77 billion, yet the National Bureau of Statistics said in 2010 that 60.9 percent of Nigerians were living in absolute poverty, meaning they make less than $1 a day.