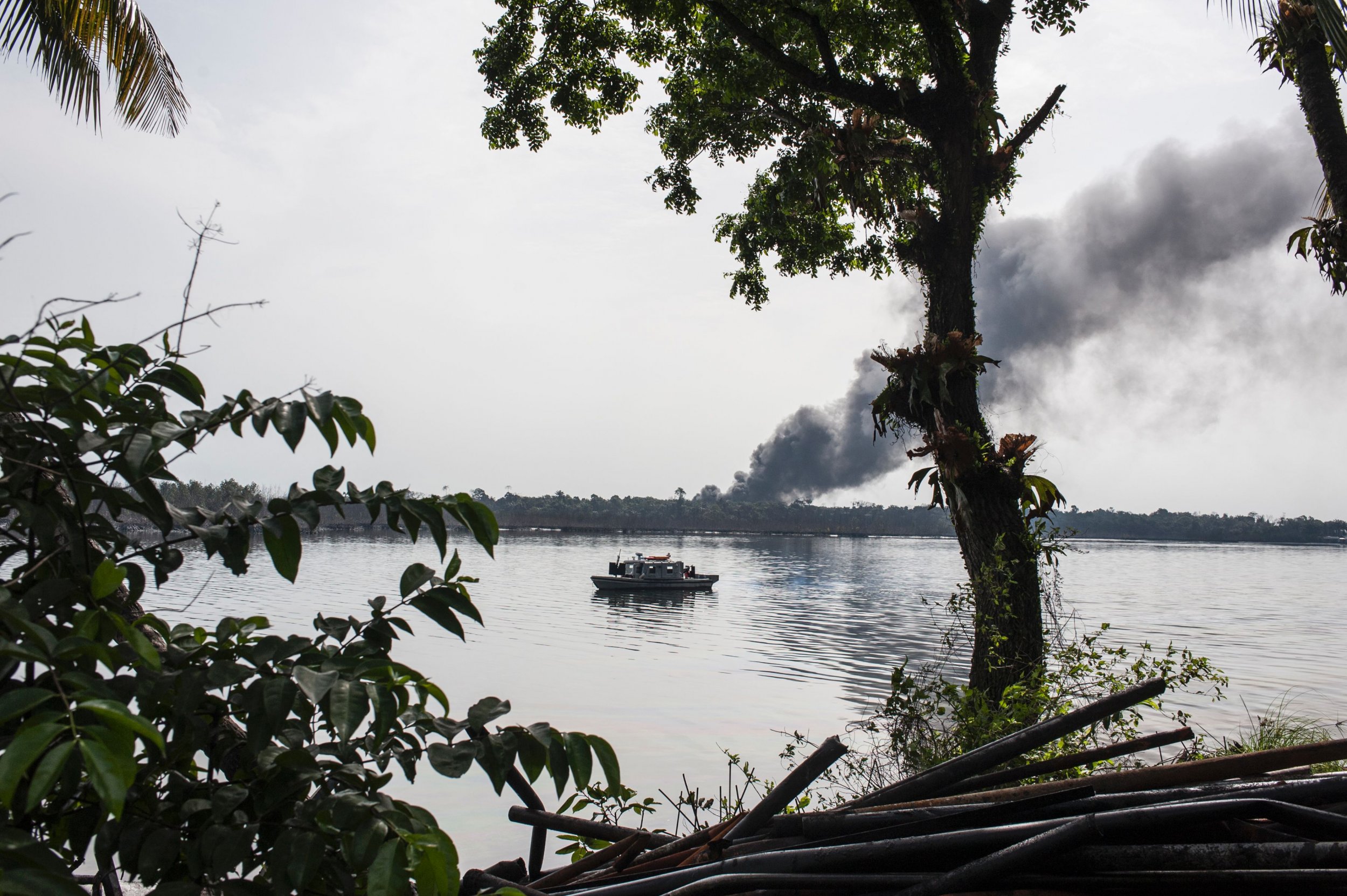 After a disastrous 2016, in which militant attacks slashed its oil production and threw it into recession, Nigeria's adoption of a conciliatory approach towards insurgents in the Niger Delta has led to a degree of stability in the vast oil-rich region. Yet there are signs the unrest could revive if pledges made by the government are slow to materialize.
The government depends on oil sales for two-thirds of its revenue, and 90 percent of foreign exchange earnings. The industry is critical to President Muhammadu Buhari's plans to revive the country's ailing economy, which is currently in recession. In April, he launched an ambitious recovery plan, targeting growth of 7 percent and oil output of 2.5 million barrels per day (bpd) by 2020, a substantial increase on current levels, which stand at 2 million bpd.
In order to bolster his prospects of achieving these goals, he will need to resolve the conflict in the southern Delta region, where pollution, high unemployment and underinvestment have generated waves of militancy that have threatened to derail the economy.
In 2016, the government sought to thwart a fresh outbreak of unrest, led by a new group called the Niger Delta Avengers (NDA), which regularly sabotaged pipelines and installations. The actions of the insurgents—whose demands focus on the region receiving a greater share of the country's wealth from natural resources—caused oil production to drop by a third. Several oil companies temporarily suspended operations in 2016 after militant attacks rendered infrastructure inactive: Italian firm Eni declared a force majeure in April, followed by U.S. giant ExxonMobil in July and Royal Dutch Shell in August. The state oil company said it lost nearly $5 billion of revenue as a result of the attacks, compounding an economic downturn resulting from the global plunge in energy prices. The country's economy fell into recession for the first time in 25 years in August 2016, leading OPEC to exempt Nigeria from a deal to curb output, a deal Nigeria is seeking to extend.
Buhari sent in the army in June 2016 to stem the insurgency in the Niger Delta in. Military incursions led to the destruction of scores of illegal refineries processing oil stolen from pipelines, the arrest of over 700 suspects and the confiscation of more than $1 billion worth of looted crude. But the sabotage continued. The two sides eventually agreed a ceasefire in August 2016, and the government entered into talks with the militants' representatives, the Pan Niger Delta Forum (PANDEF), on bringing the crisis to an end.
While the president was in London on medical leave earlier in 2017, Buhari's deputy, Yemi Osinbajo, conducted regular talks with PANDEF on the militants' demands, which mainly focus on reviving the region's economy. He has spoken of the need to make the Delta "a vibrant economic zone" and said the government had secured $1 billion from oil company Shell for infrastructure investment.
One key concession the authorities made was the restoration of an amnesty program set up 2009 in an effort to quell an earlier insurgency in the region in the mid-2000s. As part of efforts to curb corruption after he came to power in 2015, Buhari cut funding for the program—comprising monthly stipends and job training for former militants—and canceled lucrative security contracts for insurgent leaders to guard infrastructure they had previously sought to destroy. In early 2016, a Lagos court issued a warrant for the arrest of a previously amnestied Delta militant leader Government Ekpemupolo—better known as Tompolo—on charges of theft and money-laundering. Some suspect him of playing a role in the 2016 insurgency. He denies being involved in corruption and has also disassociated himself from the NDA.
Since Buhari's rapprochement with the militants, the amnesty stipends have been reintroduced, although arrears have been building up; Tompolo is reportedly in talks with the government about a new amnesty; and efforts have been made to address other insurgent demands, including the legalization of bush refineries—a source of income for tens of thousands local people—which would have access to legitimate oil supplies.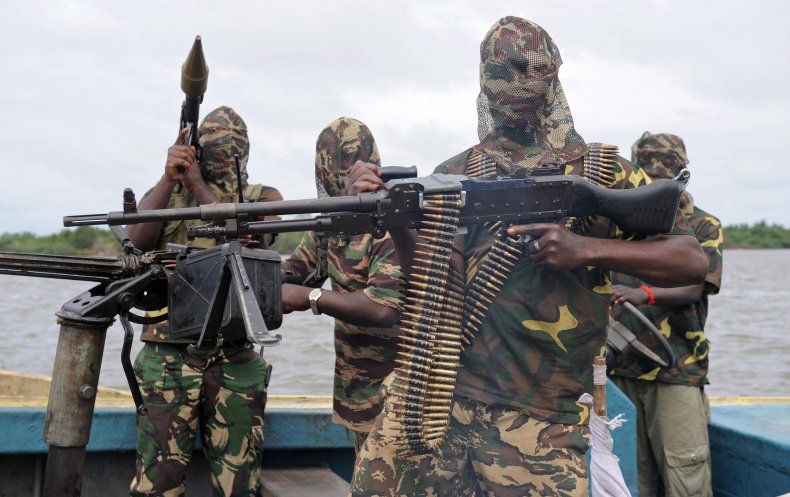 The government's conciliatory approach has led to a sustained period of calm. That has allowed oil companies to repair some of the damaged infrastructure. Production has recovered from 1.4 million bpd in August 2016 to 2 million bpd—close to pre-conflict levels.
Although significant progress has been made, the government appears to be dragging its heels on some of the pledges it has made, which is likely to fuel tensions in the Delta. Parliament recently launched a probe into an apparent lack of funding for the amnesty program; there have been delays in the implementation of promised development projects; and the army destroyed 13 illegal refineries, just days after plans to legalize them were announced.
Patience among militants is wearing thin. Earlier in 2017, the NDA threatened to resume their insurgency out of frustration with the pace of negotiations. With so much riding on the maintenance of stability in the Delta, the government must aim to keep them talking.
Yigal Chazan is an associate at Alaco, a London-based business intelligence consultancy.