Nigeria: Oil Strike Suspended as Unions Reassured Over Job Losses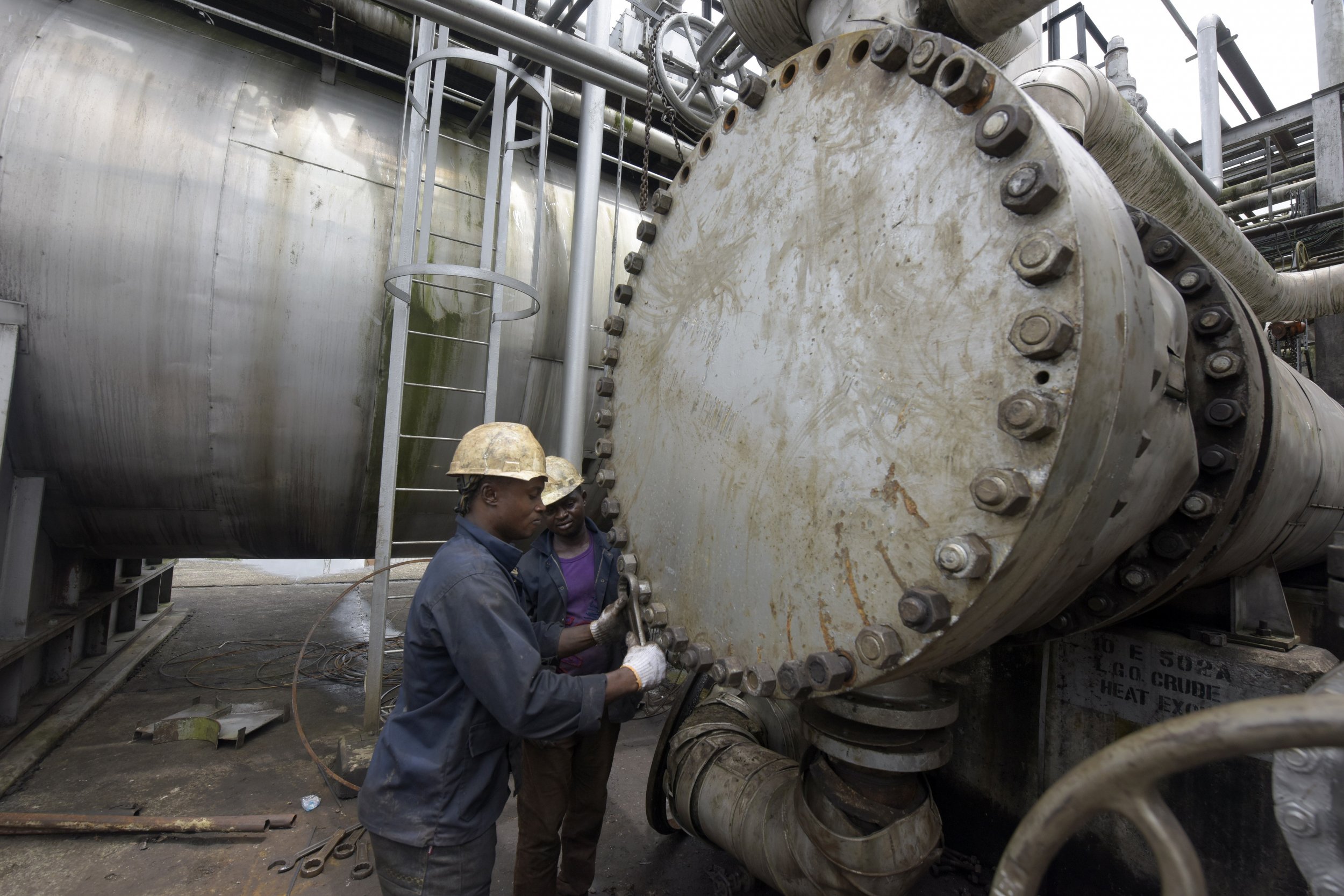 A nationwide strike by oil workers in Nigeria has been suspended after the country's petroleum minister held marathon talks with trade unions.
Members of two major oil and gas unions in Nigeria began striking on Wednesday following the Nigerian government's decision to reorganize the state-run Nigerian National Petroleum Corporation (NNPC).
One of the unions, the Petroleum and Natural Gas Senior Staff Association of Nigeria (PENGASSAN), said that 7,000 of its members walked out due to a lack of consultation on the reorganization, report Reuters . These were also joined by members of the Nigeria Union of Petroleum and Natural Gas Workers (NUPENG).
Nigeria's Minister of State for Petroleum Emmanuel Ibe Kachikwu said on March 3 that the NNPC would be "unbundled" into 30 "profit-making companies" in a bid to reverse monthly losses spiralling into millions of dollars.
The NNPC announced on Tuesday that the reorganization had been approved and the corporation would be restructured into seven autonomous units. The unions complained that they had not been consulted on the restructuring.
The NNPC tweeted on Thursday morning that the strike, which threatened to further limit petrol supplies in Nigeria, had been suspended. Joseph Ogbebor, acting general secretary of NUPENG, told Newsweek : "The minister has assured us there will be no job losses." Ogbebor adds that the unions were assured they would be consulted and allowed to give input on the NNPC's reorganization and that the strike had been permanently suspended.
PENGASSAN's acting general secretary Lumumba Okugbawa told Reuters that the decision had been taken following 10 hours of talks with Kachikwu and NNPC executives.
Oil supply in Nigeria has recently been plagued by disruption following a swathe of pipeline attacks. The NNPC reopened its refinery in the southern city of Port Harcourt over the weekend after it was closed for more than a month following sabotage of pipelines, which Nigeria's power minister Babatunde Fashola said in January were costing the country $2.4 million per day. Two of the NNPC's four refineries, at Kaduna in central Nigeria and Warri in southwest Nigeria, remain closed due to supply issues. The NNPC said on Sunday that it is importing the equivalent of 45 million liters of refined fuel each day to plug the supply gap.
In the mid-2000s, Nigeria's oil production was decimated by militants in the Niger Delta region , who attacked facilities and kidnapped oil workers in protest at what they claimed was the unfair distribution of the West African country's oil wealth. The recent spate of pipeline attacks occurred following the issuing of an arrest warrant in January for Government Ekpemupolo— also known as Tompolo —a prominent ex-militant in the Niger Delta. Tompolo has denied any link to the recent attacks.