Nigeria's Loss-Making Oil Corporation to Break Up Into 30 Companies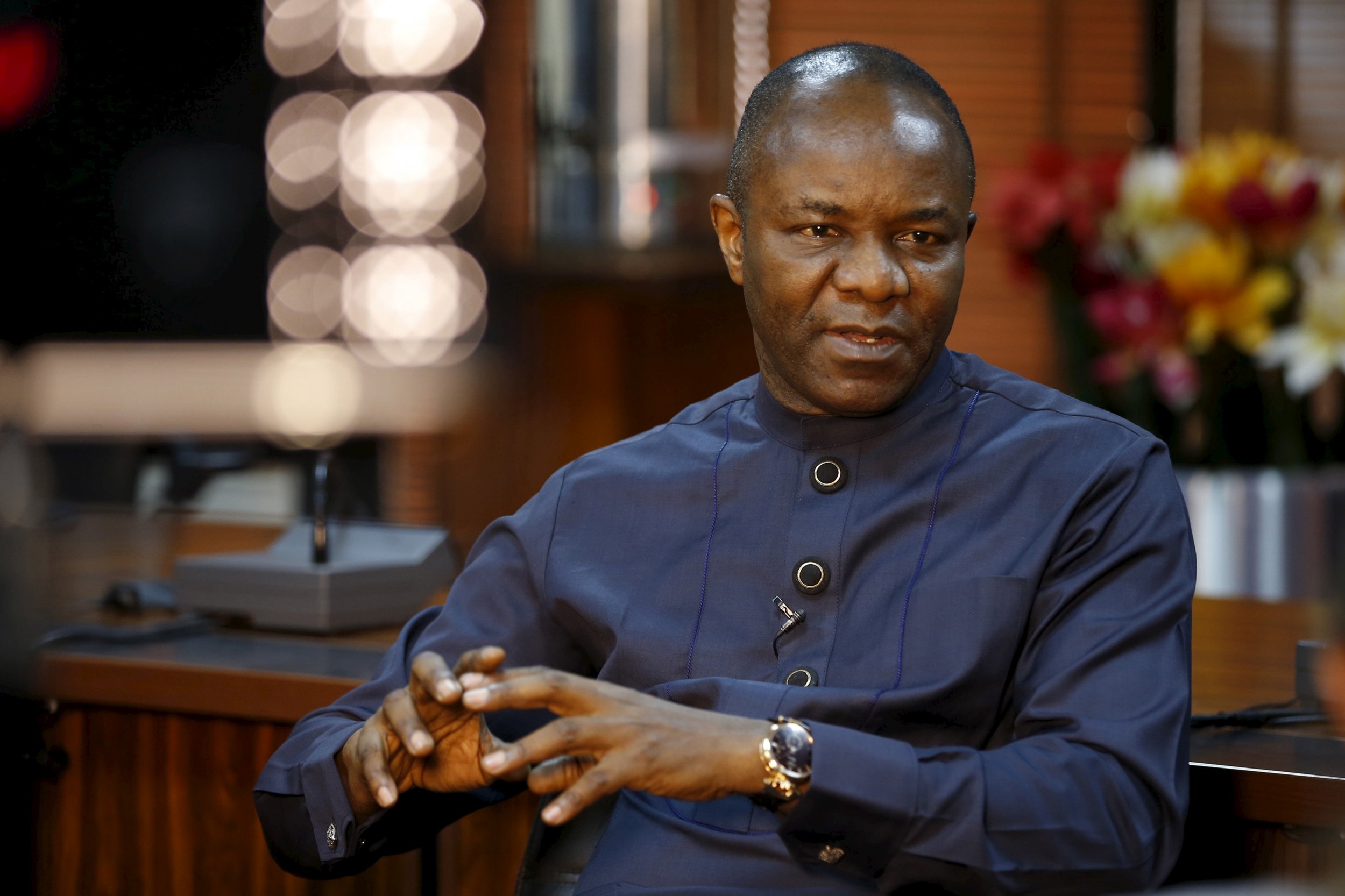 Nigeria's state-run oil firm is to be broken up into 30 smaller companies in a bid to reverse losses of millions of dollars per month.
The West African country is the continent's largest oil producer and is heavily reliant on petroleum exports that make up almost 92 percent of the total value of Nigerian exports.
But the country has struggled to deal with plummeting oil prices, introducing foreign exchange controls and imposing bans on arbitrary categories of items—including soap and toothpicks—in an attempt to retain the value of the currency, the naira.
Nigeria's Minister of State for Petroleum, Emmanuel Ibe Kachikwu, said that the Nigerian National Petroleum Corporation (NNPC) would be "unbundled" into "30 profit-making companies," according to a NNPC statement.
Speaking to an audience in the Nigerian capital Abuja, Kachikwu, also the NNPC's managing director, said that the company's monthly losses had rapidly declined but still stood at 3 billion naira ($15 million) per month. The minister said that the corporation should be profit-making by the end of 2016.
Nigerian President Muhammadu Buhari, who was elected partly on an anti-corruption ticket in March 2015, nominated himself as petroleum minister when announcing his cabinet in November 2015. The president has vowed to recover the "mind-boggling" sums of money stolen from the oil sector, which accounts for about 35 percent of Nigeria's GDP.
The sector has also been affected by a resurgence in militant activities in the Niger Delta region, which was plagued by armed gangs who attacked oil facilities and kidnapped workers during the mid-2000s and managed to cut oil production to less than a third of Nigeria's maximum capacity at the peak of the violence. The NNPC was forced to temporarily close two of its four refineries in January due to a lack of supply after several attacks on oil pipelines that Power Minister Babatunde Fashola said were costing the country $2.4 million per day in January.
Kachikwu also said that several members of international oil collective OPEC planned to meet in Russia on March 20 in a bid to "fine-tune collaborative strategies" for stabilizing the price of oil. During a February state visit to fellow OPEC member Saudi Arabia, Buhari and Saudi King Salman bin Abdulaziz pledged to cooperate on tackling the fall in global commodity prices.