Nigeria and Saudi Arabia Pledge to Cooperate on Oil, Terrorism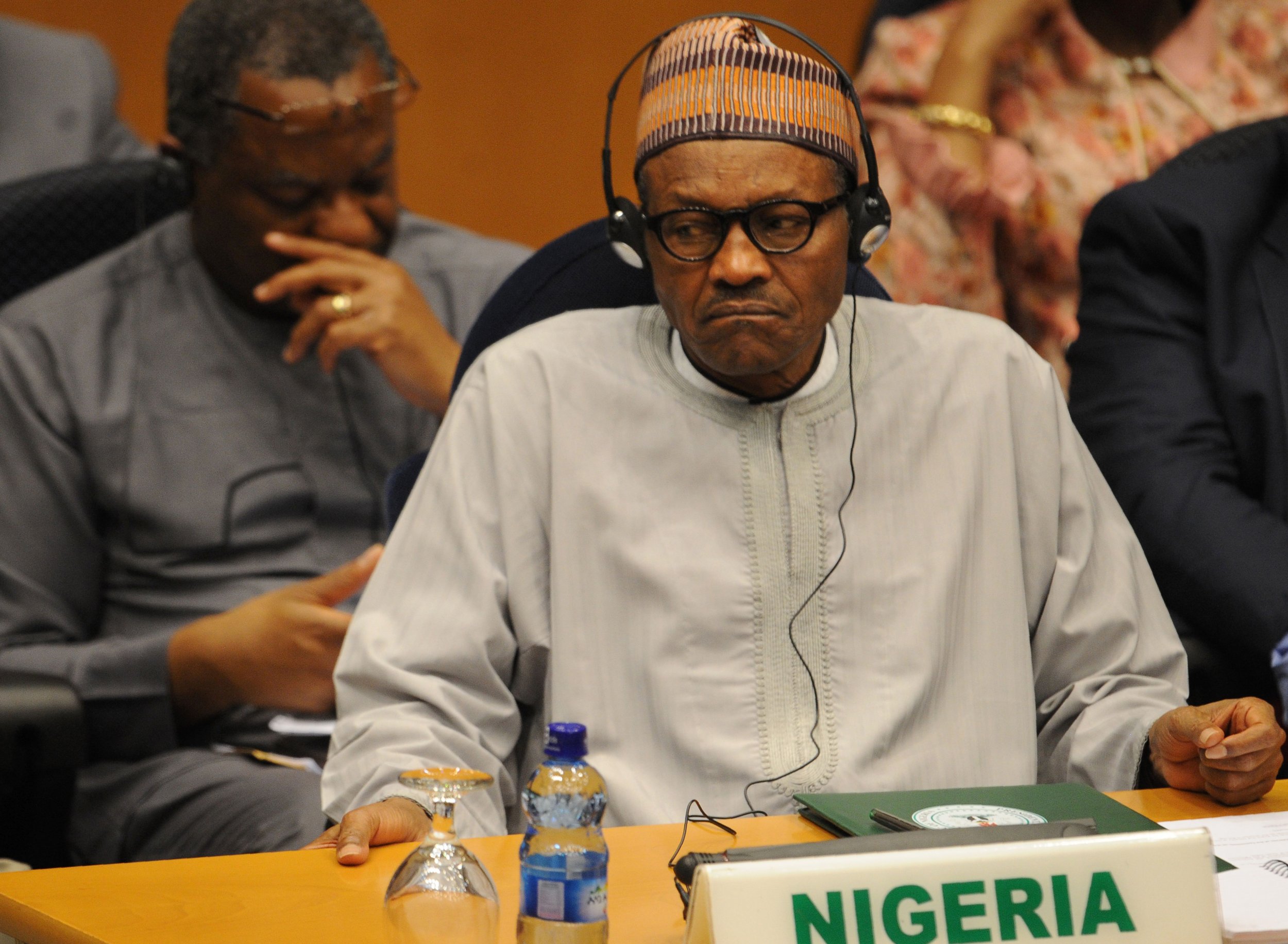 Nigeria and Saudi Arabia will cooperate in stimulating the global oil market and combating Islamist militancy, the countries' heads of state said on Tuesday.
The West African nation and the Gulf state are two of the biggest oil producers in the world and are both members of the Organization of the Petroleum Exporting Countries (OPEC). Saudi Arabia was the world's second-biggest oil producer in 2014, behind the U.S., while Nigeria is Africa's petroleum giant. Both have been hit hard by plummeting oil prices, with Nigerian President Muhammadu Buhari in particular under growing pressure to devalue the Nigerian naira in order to cope with falling foreign exchange revenues.
Buhari met with Saudi King Salman bin Abdulaziz on Tuesday during a visit to the Gulf, in which he will also visit Qatar, a fellow OPEC member. The two leaders committed to stabilizing the market and raising the price of oil, which has fallen from highs of $115 per barrel for Brent crude in summer 2014 to $32 in February 2016.
Both Nigeria and Saudi Arabia are dealing with security issues posed by militant groups. A six-year insurgency in northeast Nigeria waged by Boko Haram, which pledged allegiance to the Islamic State militant group (ISIS) in March 2015, has cost around 20,000 lives and displaced more than 2 million people. Buhari insisted in December 2015 that Boko Haram had been "technically" defeated, but the group continues to launch suicide bombing attacks in Nigeria and neighboring countries in the Lake Chad region.
Saudi Arabia, meanwhile, established a 34-member Islamic military coalition in December 2015 to fight against "the evils of all terrorist groups and organizations." The coalition was criticized by ISIS , which released a number of videos in response calling for attacks on Saudi Arabia and other members of the coalition, including Bahrain. Nigeria is not a member of the coalition, which includes its neighbors Chad and Niger.
Buhari commended Saudi Arabia's efforts and said that, following the November 2015 attacks on Paris by ISIS militants in which 130 people were killed, "we have to come together to find a common solution to the problem of terrorism." In response, King Salman urged Nigeria to consider becoming a full member of the coalition and said the Saudi government would support Nigeria in fighting Boko Haram.
Saudi Arabia and Russia agreed earlier in February to freeze oil output in a bid to stabilize prices, so long as other major oil-producing countries agreed to do the same. Iran, the world's seventh-largest oil producer, indicated it would not be willing to freeze its output, according to Reuters.