Nigeria President Muhammadu Buhari Sends Eid Mubarak Message as Medical Leave Grinds On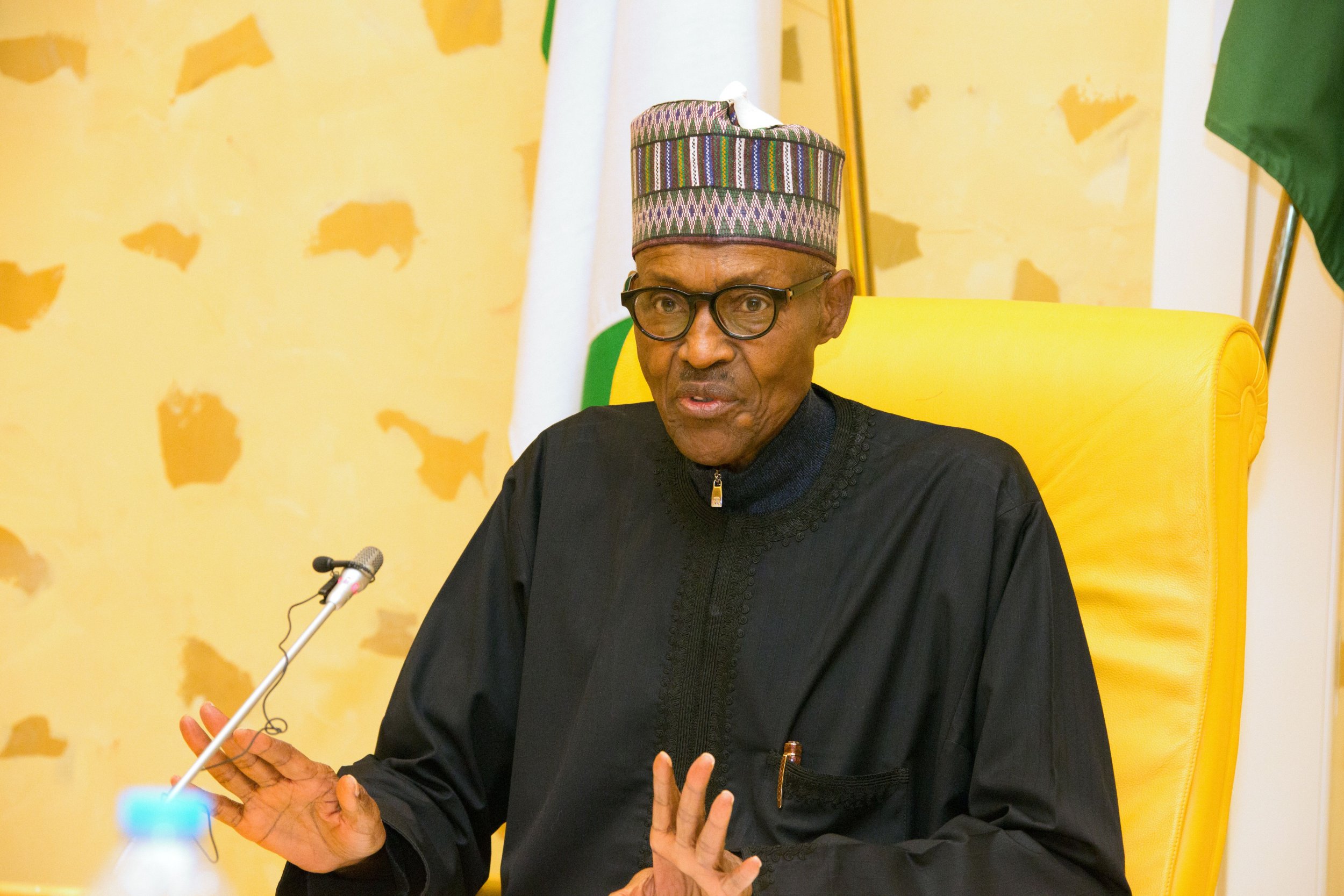 The health of the president of Nigeria, Muhammadu Buhari, has been the source of constant speculation in the West African country since the start of 2017.
The 74-year-old ex-military general, who came to power in 2015, has been on medical leave for more than 14 weeks this year. Buhari is currently in the U.K. receiving treatment for an undisclosed medical condition. He left on May 7 and Nigerians have not heard from him since.
But that changed on Saturday when the Nigerian president released an audio recording for the celebration of Eid al-Fitr—the Muslim festival that marks the end of Ramadan—on Saturday. The 1-minute clip featured Buhari speaking in Hausa—a language common in northern Nigeria, where the population is mostly Muslim, but not so in the largely-Christian south—and was transcribed into English by the president's spokesman, Garba Shehu.
"My greetings to all Nigerian Muslims and our brother Christians on the occasion of Eid el-Fitr. May the lessons of Ramadan, namely piety; self-denial, prayers, and generosity to the poor and needy be with us for all time," said Buhari.
Buhari also seemed to nod towards ethnic tensions that have bubbled recently in Nigeria. A coalition of activist groups, calling itself the Northern Youth Groups, recently issued a statement ordering all members of the Igbo ethnic group to leave northern Nigeria for their ancestral homelands in the east. The statement has been condemned by Nigeria's Vice-President Yemi Osinbajo, who has been in charge in Buhari's absence.
Read more: How long will Nigeria survive as a single state?
The statement evoked memories of the prelude to Nigeria's 1967-70 civil war, which was preceded by pogroms against Igbos around the country after a military coup in 1966, led by Igbo officers. More than one million people died in the war, which was triggered after an ex-Nigerian military officer declared an independent Igbo Republic of Biafra in the east.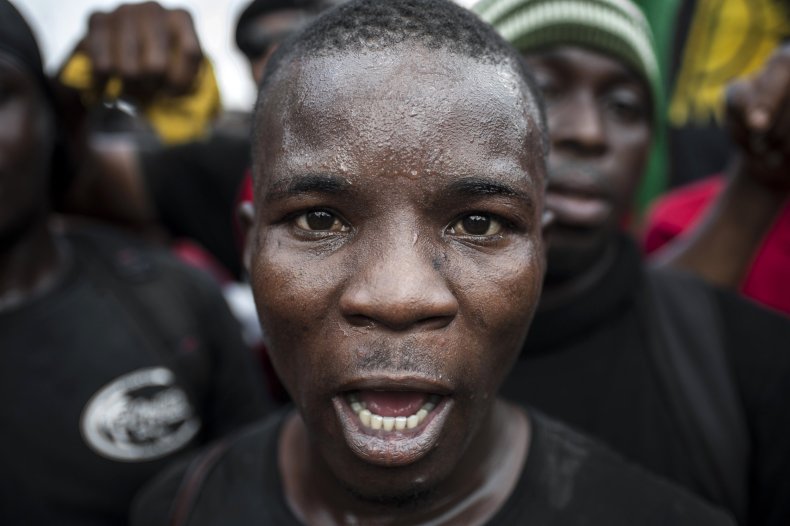 "I, again, appeal to all Nigerians to avoid reckless statements or actions against our fellow countrymen. We should all resolve to live in peace and unity in our great country, which is the envy of many less endowed nations," said Buhari.
The audio recording was the first public statement Buhari has made since leaving for the U.K. on May 7. Since then, rumors about his health have swirled and the recording was reportedly released to challenge reports that Buhari was suffering a speech impediment and memory loss, Nigeria's This Day newspaper reported.
But the statement was met with suspicion from some quarters, with critics asking why Buhari had not chosen to release a video statement and calling into question the identity of the speaker.
Many Nigerians were also infuriated by Buhari's decision to send the message in Hausa, suggesting that it could further inflame ethnic tensions in the country. English is the official language in Nigeria, and while Hausa is widely-spoken in the north of the country, it is associated largely with the Hausa-Fulani ethnic group. Buhari himself was born to a Fulani family in what is now the northern Katsina State. The Yoruba, Igbo, Ijaw and other ethnicities have their own local languages.
This is not the first time in 2017 that Buhari has been away from Nigeria for an extended period. The president left the country on January 19 for what was initially described as a short break that would include "routine medical checkups." But Buhari extended the break at short notice and did not return until March 10.
As the country with Africa's biggest population at around 180 million people and one of its most important economies, Nigeria is currently struggling with a range of security and economic problems. The Islamist insurgency of Boko Haram continues in the northeast, while pro-Biafra secessionists in the southeast are clamouring for independence.
The economy is in recession after being hit by the twin troubles of a fall in global commodity prices and a downturn in oil production in 2016, largely due to militant attacks on oil pipelines.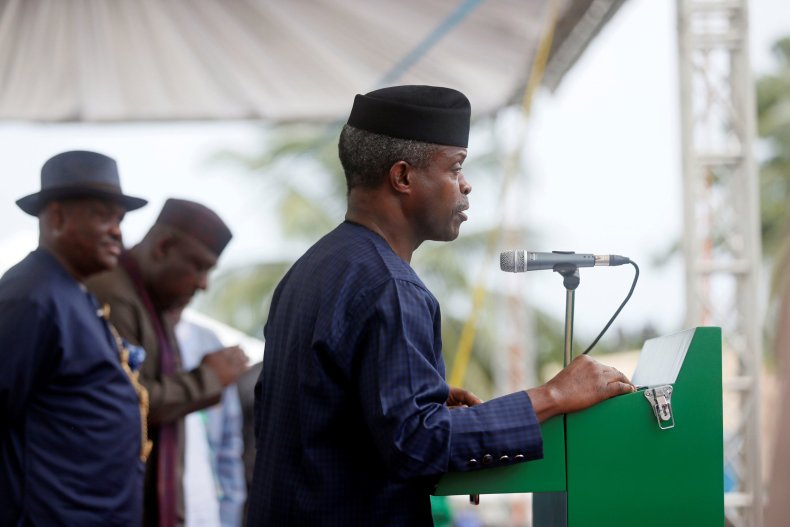 In Buhari's absence, Osinbajo has received praise for his hands-on approach, opening a dialogue with militants in the oil-rich Niger Delta and forcing through a record budget of 7.44 trillion naira ($23.7 billion). But any suggestion that Osinbajo could take over from Buhari is likely to be met with resistance from the north: A decades-old tradition in Nigeria holds that the presidency should rotate between a northern and a southerner every eight years, equating to two four-year terms.
The last northerner in office, Umaru Yar'Adua, had his term cut short in 2010 when he died in office after traveling to Saudi Arabia for treatment for an undisclosed illness. Yar'Adua was succeeded by Goodluck Jonathan, a southern Christian, who lost the 2015 election to Buhari.