Nigeria Discovers Oil in Former Boko Haram Heartland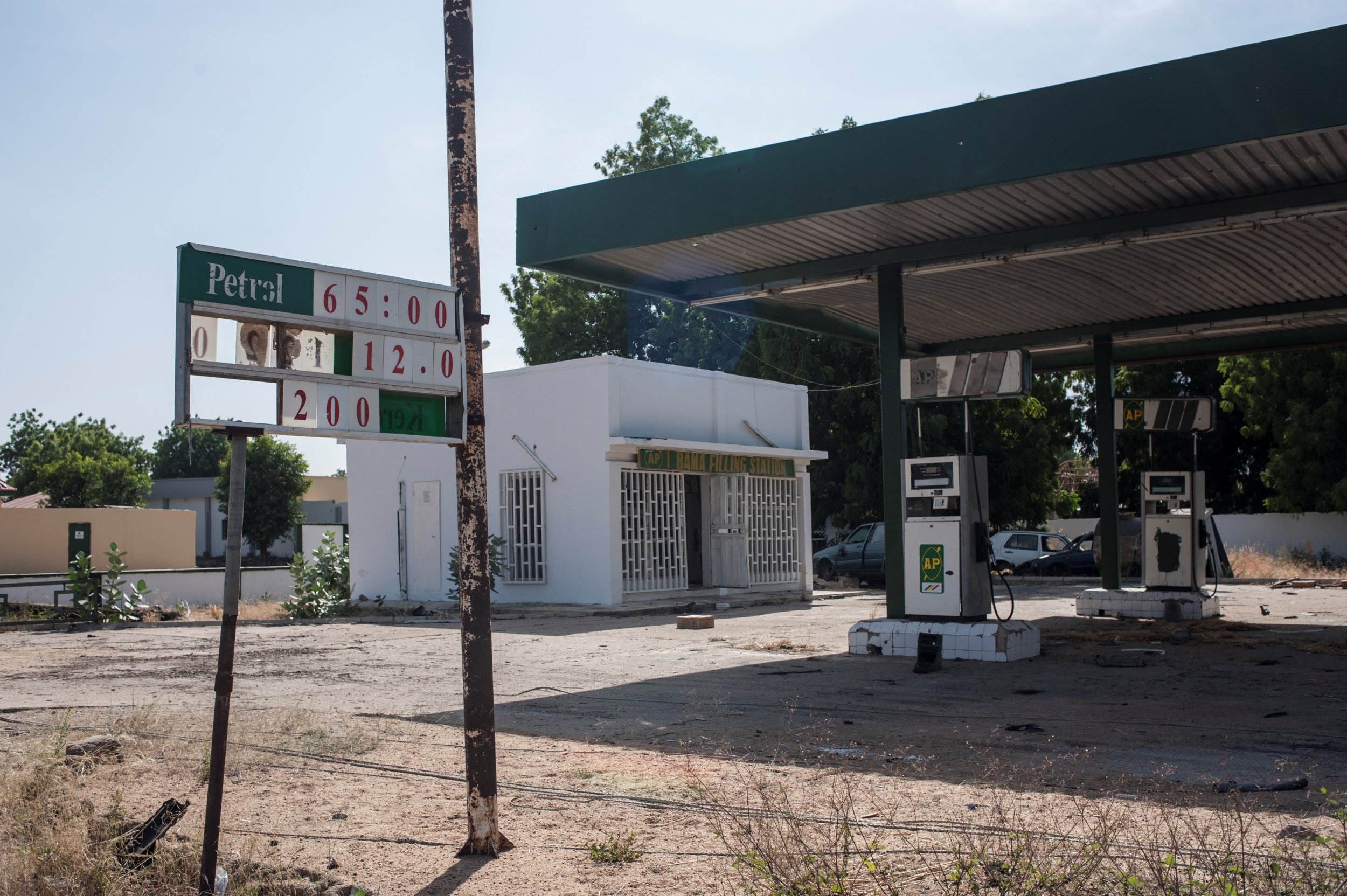 Nigeria's government says it has discovered crude oil in Borno state, the northeastern state that has borne the brunt of Boko Haram's seven-year insurgency.
Jamila Shua'ra, the permanent secretary of Nigeria's petroleum ministry, announced the find during a presentation at the Petroleum Technology Development Fund in the capital Abuja on Thursday, Nigerian newspaper Leadership reported.
While the administration of Nigerian President Muhammadu Buhari has sought to diversify the country's economic interests, the oil and gas industry still accounts for the vast majority of national revenue. Petroleum products are worth more than 90 percent of Nigerian exports, according to OPEC.
Shua'ra did not elaborate on how much crude oil had been discovered, but if it is found to be in commercially-viable quantities, the find could be an economic boon for Borno, which has been ravaged by Boko Haram. The militant group took up arms in the state capital, Maiduguri, in 2009 and have been fighting to create an extreme Islamic caliphate in northern Nigeria since. More than 26,000 people have been killed in Borno since 2011, according to the Council on Foreign Relations; the vast majority of the deaths are likely to be due to the insurgency.
The conflict has also left Borno's infrastructure in tatters. A World Bank report released in March estimated that the insurgency had caused $5.9 billion worth of damage in Borno state alone; this included destroying almost a million homes, more than 5,000 classrooms and school buildings and over 200 health centers. In an interview with AFP on Thursday, Borno state governor Kashim Shettima said that unemployment was as high as 35 percent in some parts of the state, and that 49,000 children had been left orphaned by the fighting.
There are already 11 oil-producing states in Nigeria, according to Ventures Africa, with the majority of the country's oil reserves in the Niger Delta, a southern swampland spanning several states. The West African country has seen its oil production slashed in 2016 by militant groups—including the Niger Delta Avengers—who claim to be campaigning for a fairer share of the nation's oil wealth for impoverished communities living in the Delta.
Combined with the fall in global commodity prices, Nigeria's diminished oil production saw the country enter a recession in August. The managing director of the state oil corporation said Wednesday that militant attacks had cost the country more than 1.5 trillion naira ($4.8 billion) in lost revenues.