Nigerian Celebrity Pastor T.B. Joshua Predicts Hillary Clinton Victory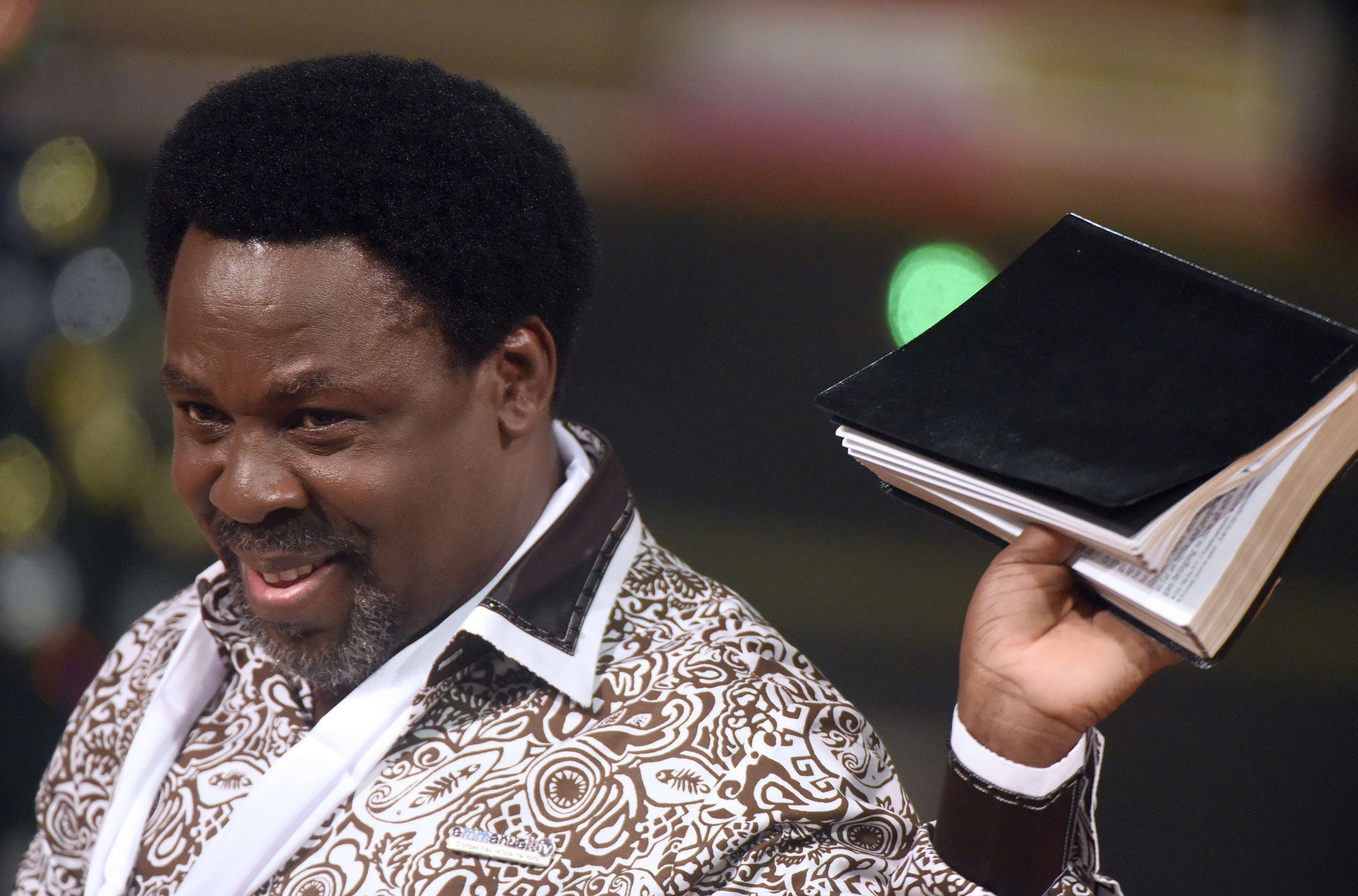 Nigerian preacher TB Joshua has had his say on the United States presidential election, predicting a narrow victory for Democratic candidate Hillary Clinton.
Joshua, who attracts tens of thousands of worshippers to his church in Lagos, Nigeria, said Sunday that he had foreseen the identity of the next U.S. president 10 days previously and predicted that the new office holder would face multiple trials.
"The new president will be facing several challenges over many issues, including passing bills, attempts to possibly pass a vote of no confidence on the new president. The boat of the new president will be rocked," said Joshua, in a prophecy that was posted on his Facebook page.
According to most polls, Clinton maintains a small lead over her Republican rival Donald Trump ahead of the election on Tuesday.
Joshua, who heads up the Synagogue Church of All Nations (SCOAN), claims to have predicted various world events in the past, including the death of Michael Jackson and the shooting down of flight MH17 in Russian airspace. He also claims to have performed multiple miracles, including curing people of HIV.
But the self-declared prophet was caught up in controversy when a SCOAN guesthouse in Lagos collapsed in September 2014, killing more than 100 people. Joshua is due to stand trial for criminal negligence, but the case has suffered constant delays.
Joshua is thought to be one of the richest pastors in Africa, with Forbes estimating his wealth to be between $10-15 million in 2011. The preacher has donated substantial amounts to charitable causes, including the rehabilitation of former Niger Delta militants.