Nigerian Prosecutors Charge Almost 200 Shiites Over Zaria Clashes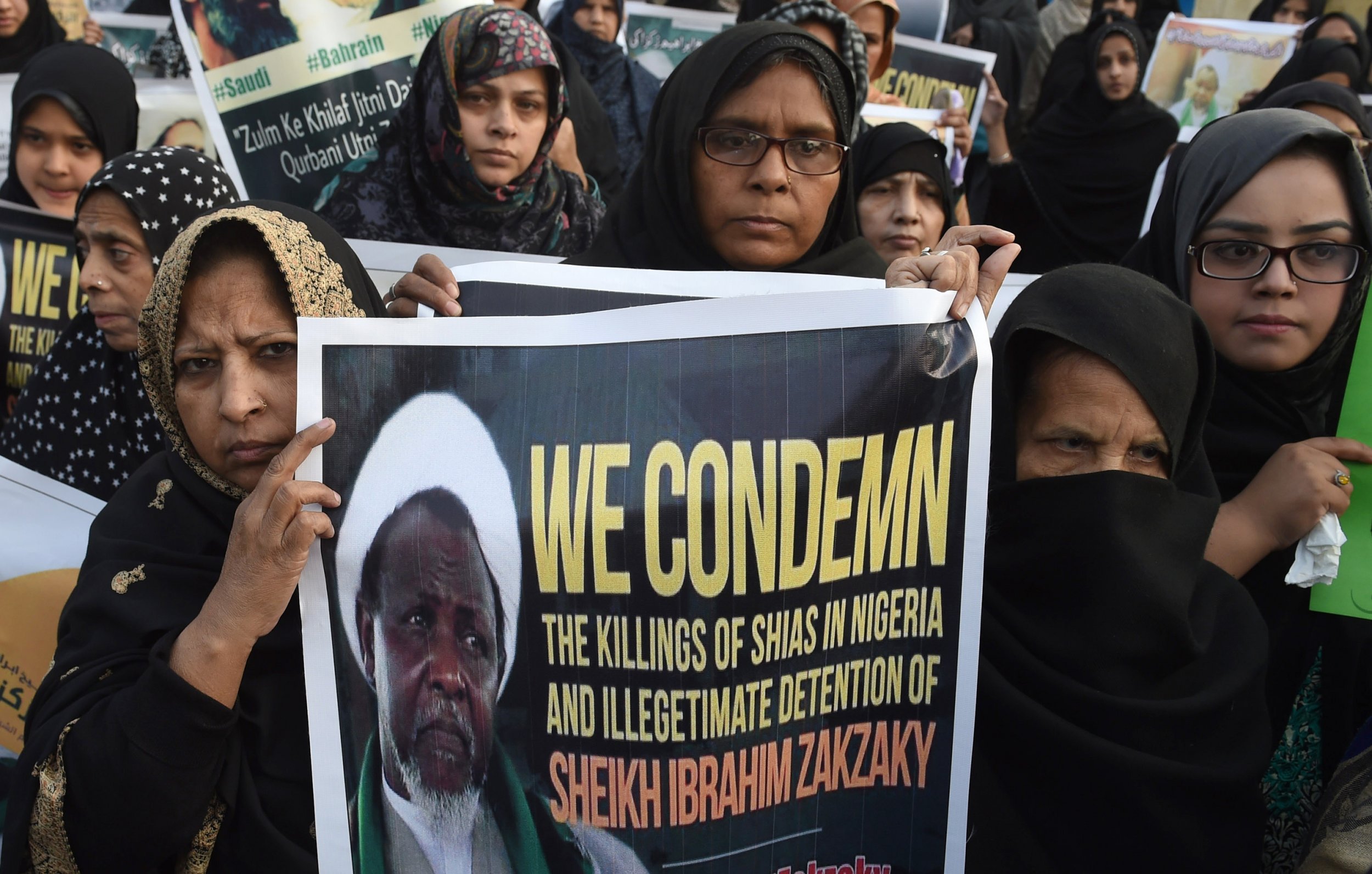 Nigerian authorities have charged nearly 200 members of the country's biggest Shiite movement in the wake of deadly clashes that left hundreds dead.
At least 300 members of the Islamic Movement in Nigeria (IMN) were killed in violence between the IMN and Nigerian soldiers in the northern city of Zaria between December 12-14, 2015, according to Human Rights Watch (HRW).
The Nigerian Army said it acted in self-defense after an alleged assassination attempt on the Chief of Army Staff, Lieutenant General Tukur Yusuf Buratai, by IMN members, who were allegedly acting on the orders of their leader Sheikh Ibrahim Zakzaky. Zakzaky was arrested during the clashes and remains in custody.
Some 191 members of the IMN were charged by Nigerian prosecutors at a court hearing on Wednesday with illegal possession of firearms and causing a public disturbance, AFP reported. The Nigerian Army claimed that IMN members formed a roadblock and pelted an army convoy with "dangerous objects" in a statement released on December 12, 2015. All the suspects pleaded not guilty.
The court hearing was held inside the central prison in the northern city of Kaduna, where the suspects are being held for security reasons. Four of the suspects who are under the age of 18 were released on bail, with the rest remanded in custody until March 29, when the trial resumes.
The Nigerian Army has declined to give a death toll for the clashes. The IMN recently released a list of more than 700 people it claimed were still missing following the violence, which sparked concerned from Iran, a Shiite country with links to the IMN. Iranian President Hassan Rouhani called his Nigerian counterpart Muhammadu Buhari to request an investigation into the killings. The Kaduna state government has established a judicial commission of inquiry into the incident, while Nigeria's National Human Rights Commission is also investigating the clashes.