Nigeria's Buhari Condemns 'Blasphemy' Killings in Zamfara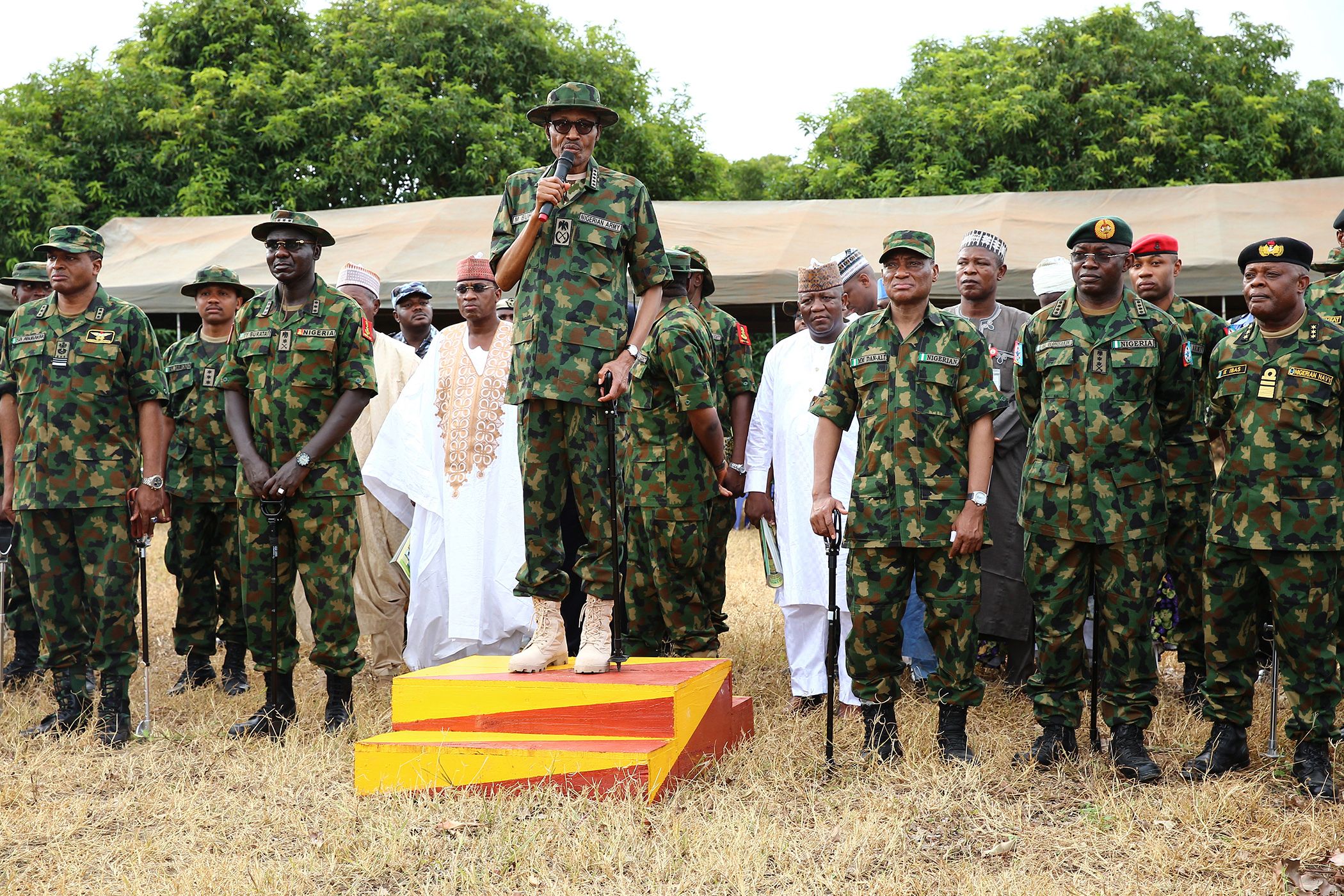 Nigerian President Muhammadu Buhari has promised to root out ethnic and religiously motivated violence after several people were burnt to death in northern Nigeria after an alleged incident of blasphemy.
A student of Abdu Gusau Polytechnic, an educational institution in the Talata-Mafara area of Zamfara state, allegedly made a blasphemous statement regarding the Prophet Muhammad, Nigerian daily This Day reported. In the ensuing row, a mob set fire to a house and killed eight people. It is not clear whether the student accused of blasphemy was inside the house at the time. Newsweek attempted to contact Abdu Gusau Polytechnic and the Zamfara governor's office but received no reply.
Zamfara police have reportedly imposed a curfew in the town in a bid to restore peace. The police have also called on religious leaders to urge their followers to avoid violence.
President Buhari said that he received the news of the mob killings "with great dismay" and that those responsible would be prosecuted. "It is barbaric and unacceptable," the Nigerian president tweeted on Tuesday. "Under my watch we will work to ensure that there is no place for violence in the name of religion, ethnicity, or in any guise whatsoever."
Nigeria is roughly divided between a mostly Muslim north and largely Christian south. In some parts of the north, Islamic law is administered through Sharia courts, and tensions between different ethnic or religious groups are not uncommon in the West African country. A Sharia court in the northern Kano state sentenced a Muslim preacher to death in January for reportedly saying that the founder of a mystical Sufi sect of Islam—a 20th-century Senegalese scholar named Sheikh Ibrahim Niasse—was "bigger than the Prophet Muhammad."
Buhari's administration has made significant advances in cracking down on Boko Haram, a militant group based in northern Nigeria that states its aim as wishing to impose Sharia law across the country. But religious tensions have persisted and been exacerbated by events including clashes between the Nigerian military and the country's largest Shiite group in Zaria, in the northern Kaduna state, in December 2015, in which several hundred members of the sect and an unknown number of soldiers were reportedly killed.