Nikolas Cruz's Mother Was an 'Enabler' Who Let Him Own a Gun After Counselors Advised Against It, Official Says
The mother of the suspect in February's mass shooting at a Parkland, Florida, high school allowed him to have a gun and was an "enabler," the chairman of the Marjory Stoneman Douglas High School Public Safety Commission alleged on Tuesday.
The commission is currently reviewing the school shooting that took place February 14 at Marjory Stoneman Douglas High School, where Nikolas Cruz allegedly entered the school with an AR-15 rifle and killed 17 people.
Bob Gualtieri, Pinellas County Sheriff and chairman of the commission, told those who attended the commission review meeting of the shooting at the BB&T Center in Sunrise, Florida, on Tuesday that Cruz's deceased mother, Lynda Cruz, enabled him and allowed him to have a gun the Sun-Sentinel reported.
"His mother was an enabler, and his mother contributed to this significantly," Gualtieri said at the meeting. "To the point where at one time when they said that he wanted to buy a gun and the counselors from the school said he shouldn't have a gun, his mother said, 'I don't care. If he wants a gun, he can have a gun.'"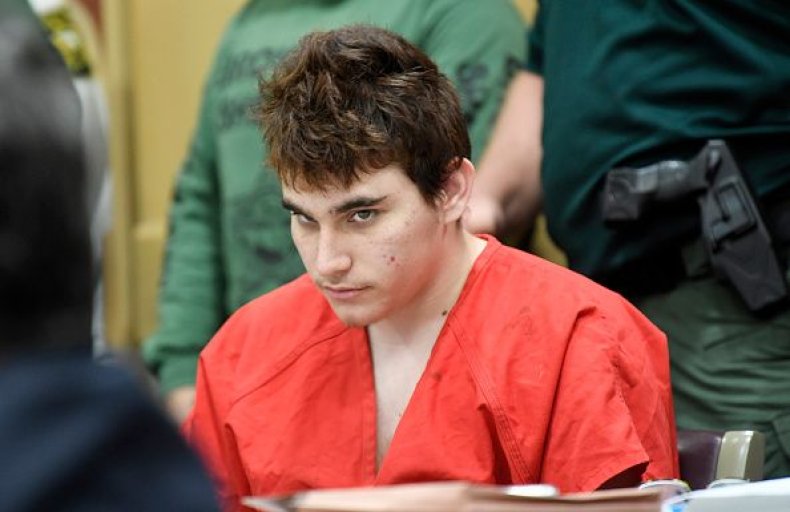 Gualtieri, who is in charge of the commission, said there were school counselors who did their best to try to help Cruz with his behavioral and emotional issues, according to the Sun-Sentinel.
Gualtieri said mental health and school counselors had about 140 contacts with Lynda Cruz to help him, but she would interfere, the Associated Press reported.
"This is not a situation where there wasn't yeoman's work being done by a whole bunch of people to try and get this guy off the path that he was on," Gualtieri said. "But it just wasn't being effective."
This is not the first time school officials have said they had concerns over Cruz's mental health. Documents obtained by the Associated Press in March stated two school counselors and a school resource officer said Cruz had reportedly told a classmate he wanted to purchase a gun and wrote the word "kill" in a notebook.
Lynda Cruz died of pneumonia in November 2017, leavingbehind Cruz, 19, and his brother Zachary, 17. A next-door neighbor who reportedly took Nikolas in for a month after his mother died said she had warned police about his behavioral problems and his guns, the New York Daily News previously reported.
"I did everything I could to warn law enforcement about what could happen," Roxanne Deschamps said during a press conference in March. "I wanted to protect not only my own children but also anyone else who might be at risk of being harmed. I also wanted to protect Nikolas from himself. Unfortunately, although I did everything I could, I was not able to stop this tragedy from taking place."
During the time of the attack, Cruz was staying with James and Kimberly Snead at their home in Parkland. The couple allowed Cruz to have the guns, which included an AR-15, two other assault rifles, BB guns and pellet guns, if they were locked in a safe, the couple previously told the Sun-Sentinel in an exclusive interview in February.
The couple told the publication only James Snead had the key to the safe and had no idea how Cruz obtained a spare. They claimed they did not know he was dangerous.
"We had this monster living under our roof and we didn't know," Kimberly Sneadtold the publication. "We didn't see this side of him."
Cruz reportedly legally obtained the rifle allegedly used in the shooting in 2017, USA Today reported. He lawfully purchased the semiautomatic rifle in February 2017 from Sunrise Tactical Supply in Coral Springs, Florida. Federal law states that anyone over the age of 18 years old can legally purchase a gun if they don't have a criminal record.