Nintendo Direct: Four Games We Want Announced But Probably Won't Be
It's Nintendo Direct day and gamers are excited to see what the company has in store for the first half of 2021.
Nintendo confirmed approximately 50 minutes of announcements and trailers for Wednesday's online presentation and while we have our own list of games we expect and don't expect to see, we also have a list of games we'd love to hear about but suspect will be left out.
From long-standing franchises to games seemingly lost to time, here are five games we want to see announced during February's Nintendo Direct, but probably won't get.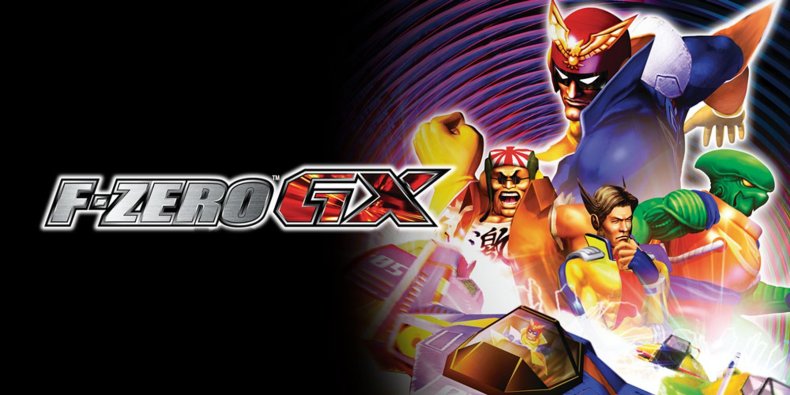 F-ZERO SWITCH GAME
We sometimes find ourselves hoping that Nintendo will surprise its fans and announce a brand new F-Zero game. The high-speed racing game has been a fan-favorite franchise for some time, but there hasn't been a new installment since 2003's F-Zero GX for the Nintendo GameCube.
The Nintendo Switch had a similar racing game in Fast RMX back in 2017 and it really lays the groundwork for what can be a proper F-Zero title on the console. While it would excite gamers to see a new F-Zero game announced, we aren't betting on it for tonight.
METROID PRIME 4
The Metroid Prime games are some of Nintendo players' all-time favorites, and when the fourth installment was announced back in E3 2017, fans were excited. However, it's been radio silent on the MP4 front ever since, aside from some delays.
Nintendo announced that Metroid Prime 4 was just about starting from scratch when it gave the project to Retro Studios—the studio behind the first three Prime games—in January 2019.
With 2021 being the 35th anniversary of the first Metroid game, it would be great to see Nintendo give fans something to celebrate. At this point, Metroid fans will likely be happy to get a re-release of the Metroid Prime Trilogy for the Nintendo Switch, but Metroid Prime 4 seems like a pipedream.
MARIO STRIKERS SWITCH
Mario Tennis and Super Mario Strikers are some of our favorite Mario sports games. Both offer fun and interesting takes on each sport, but the Mario Strikers games need a comeback.
From the over-the-top action to memorable character interactions, the series would bring a lot of fun to the Switch.
Nintendo announced earlier this year that they have acquired Next Level Games to make first-party titles for them. Next Level Games is behind titles like Luigi's Mansion 3 and the reboot of the Punch Out! series. The Vancouver-based studio is also behind the Mario Strikers franchise, so it could happen sooner rather than later.
However, with the recency of the acquisition, a new Mario Strikers game is more likely to come in 2022. This title is the most likely to be announced on Wednesday, in our minds at least, but we still don't see it happening this time.
POKEMON DIAMOND AND PEARL REMAKES
We don't think we'll see anything Pokémon-related during Wednesday's Direct, as the franchise tends to get its own presentations. However, if we were to get a Pokémon-related announcement, it wouldn't be for the supposed Diamond and Pearl remakes that have been long-rumored.
Pokémon Day is a week away and if we're going to learn more about what The Pokémon Company has planned, it won't be during the Nintendo Direct, but rather during that dedicated time period.
Can we get an update on Pokémon Unite or New Pokémon Snap? Sure, but expecting a Diamond and Pearl announcement is folly no matter how much we want to see it.
What do you think we'll get and not get during this next Nintendo Direct? Let us know in the comments section.
Correction Feb. 19, 10:45 a.m. EST: A previous version of this story mistakenly said the game Metroid was celebrating its 15th anniversary in 2021. The game is actually 35 years old.