Nintendo Direct: Every Trailer and Announcement
The latest Nintendo Direct is giving gamers a look at the near future of the Nintendo Switch and it includes both expected and unexpected titles.
While Nintendo confirmed on Tuesday that the online presentation would be approximately 50 minutes long and that Super Smash Bros. Ultimate will be a part of it with a brand new character reveal.
From Smash Bros. to Mario Golf there were a lot of game announcements and trailers shown on Wednesday's presentation and we've compiled them all in one place for your enjoyment.
Here's everything that was shown during the February 2021 Nintendo Direct:
EVERY NINTENDO DIRECT GAME TRAILER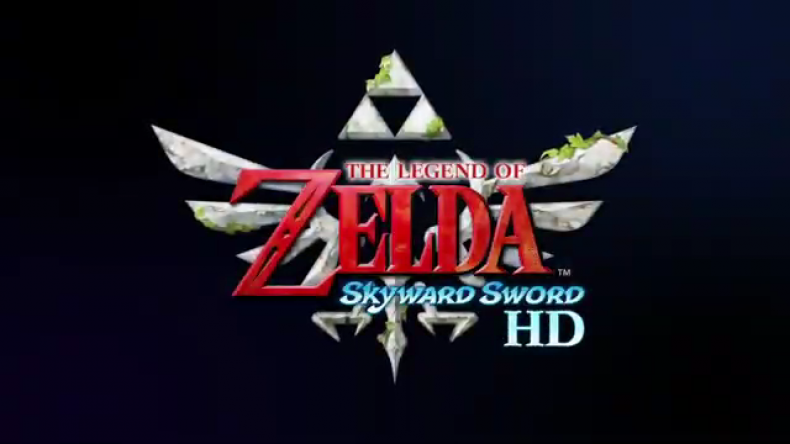 The Legend of Zelda: Skyward Sword
Re-releasing for the Nintendo Switch, gamers will be able to experience Skyward Sword on a brand new system. Similar to the Wii controllers, players will be able to use the Joy-cons to mimic Link's sword and shield actions.
New special edition Joy-cons will release alongside the game. Pre-orders will begin today.
The game will release July 16.
Fall Guys
The popular online multiplayer game is finally coming to Nintendo Switch this summer.
Super Smash Bros. Ultimate
Pyra and Mythra from Xenoblade Chronicles 2 will join Super Smash Bros. Ultimate in May.
Monster Hunter Rise
A brand new trailer showing off new monsters and characters who will help you on your journey
Mario Golf Super Rush
The next installment of Mario Golf is coming to the Nintendo Switch. With a brand new story mode and speed mode that is both a round of golf and a race against other players.
Famicom Detective Club
Capcom Arcade Stadium
No More Heroes 3
After aliens have taken over Earth, they've created a tournament to pit fighters against one another. Control Travis Touchdown as you complete tasks to earn money to enter each round.
To be released August 27.
Neon White
Become a hitman in heaven as you use special cards to take out demons who make their way through the heavenly gates.
Releases Winter 2021.
DC Super Hero Girls: Teen Power
Miitopia
Control various Mii characters in an RPG unlike any other. Makeup and wigs are now available in this 3DS port.
Animal Crossing: New Horizons
Mario items are coming to Animal Crossing: New Horizons. Items like mystery blocks are coming for players to place on their islands. Warp pipes are also a new way to travel between locations.
This update launches February 25. Mario items are coming on March 1.
Project Triangle Strategy
A new tactical RPG from Square Enix set to release in 2022. A demo will be released today.
Star Wars Hunters
A new free-to-play, competitive shooter. Star Wars Hunters is expected to be released later this year.
Ninja Gaiden: Master Collection
Knockout City
PlantsWorld's End Club
Plants vs Zombies: Battle for Neighborville
Hyrule Warriors: Age of Calamity
An expansion pass has been announced that will give new DLC throughout 2021.
Splatoon 3
What do you think of the list of games announced during the latest Nintendo Direct? Let us know in the comments section.
This is a developing story and more information will be added as it becomes available.